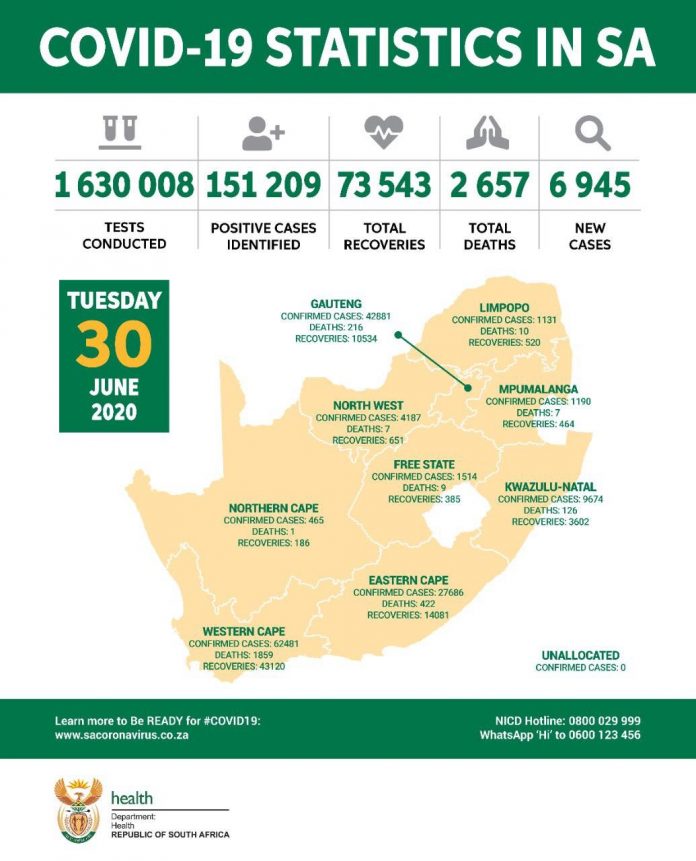 South Africa recorded its deadliest 24 hours since the Coronavirus outbreak, with 128 fatalities on Tuesday, bringing the total to 2,657.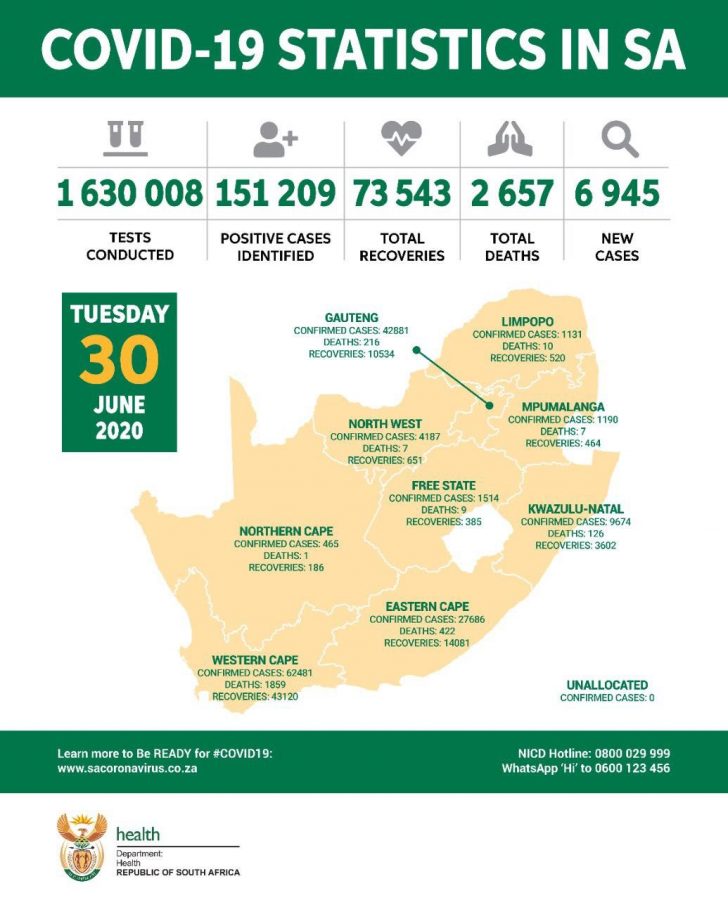 Of the new deaths, 52 are from the Western Cape, 36 from Gauteng, 25 from the Eastern Cape, 11 from KwaZulu-Natal and four from Mpumalanga, bringing the death toll to 2,657.
The number of COVID-19 cases has increased by 6,945 as the infection rate rose to 151, 209, the Health Minister, Dr Zweli Mkhize, said.
The Western Cape is the hardest-hit province, with 62,481 cases, followed by Gauteng with 42,881, Eastern Cape 27,686 and KwaZulu-Natal 9,674.
Gauteng's cases grew by 3,040 since the last report and the province is expected to be the epicentre, overtaking the Western Cape in the next coming days.
The North West has 4,187 cases, Free State 1,514, Mpumalanga 1,190, Limpopo 1,131 and Northern Cape 465.
The Minister said 1,630,008 tests have been conducted since the outbreak.
According to the World Health Organisation, there are 10,185,374 cases globally and 503,862 deaths, with 3,946 having been recorded on Tuesday.
– SAnews.gov.za