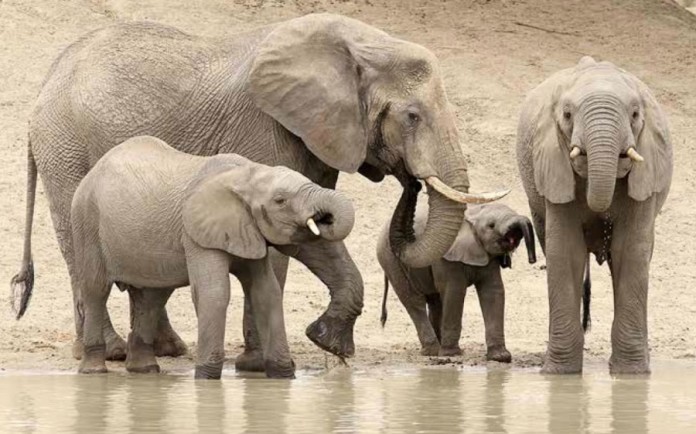 The Ministry of Environmental Resources, Conservation and Tourism in Botswana has issued a press release about the recent mysterious deaths of elephants in the areas around Seronga. Since March 2020, National Park Rescue reports 356 elephant deaths of which the Botswana government said 275 elephant carcasses have been verified.
Investigations into the unexplained deaths of these elephants – some of which have appeared disoriented before dropping onto their faces – is ongoing, said the Ministry.
Three laboratories – in Zimbabwe, South Africa and Canada – have been identified to process the samples taken from the dead elephants. These will be interpreted against field veterinary assessments of clinically ill and dead elephants. The results are expected within the next few weeks.
The Botswana Ministry said: "Members of the public are assured that tusks are being removed from the dead elephants and carcasses within proximity to human settlements continue to be destroyed."
New research by Elephants Without Borders (EWB), published on 23 June, has shown that poaching of elephants for their ivory in Africa has not decreased since 2011 in Western, Southern, and Central Africa.
However there appears to be no sign of poaching, with no tusks taken.
"The ongoing investigations into the deaths of the elephants have revealed no evidence of poaching so far," confirmed the Botswana ministry.
In September 2018 Botswana appeared to suffer a spate of poaching when conservationists discovered at least 87 slaughtered elephant carcasses, although officials refuted they were poached.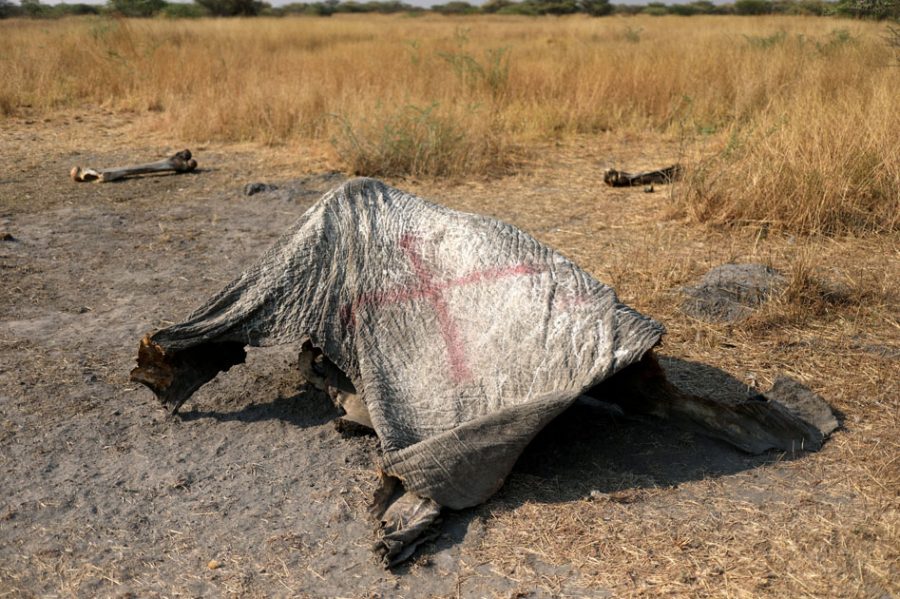 In 2019 over 100 elephant were killed in Botswana by what appeared to be an anthrax outbreak. These elephant deaths do not appear to be related to anthrax in preliminary investigations.
UK-based charity National Park Rescue told the BBC that conservationists first noticed the mysterious elephant deaths in May, and informed the government.
A month later another flight revealed more mystery deaths, bringing the total to over 350. The National Park Rescue's Dr Niall McCann told the BBC that "this is totally unprecedented in terms of numbers of elephants dying in a single event unrelated to drought".
Dr McCann said: "It is only elephants that are dying and nothing else. If it was cyanide used by poachers, you would expect to see other deaths."
So far they have been unable to rule out poisoning altogether, or disease. Dr McCann says there appears to be something attacking their neurological systems as some have been seen walking in circles and falling on their faces.
The BBC reports that: "Either way, without knowing the source, it is impossible to rule out the possibility of a disease crossing into the human population – especially if the cause is in either the water sources or the soil. Dr McCann points to the Covid-19 pandemic, which is believed to have started in animals."
Botswana investigating mystery deaths of 275 elephants https://t.co/41fFf9t00w pic.twitter.com/thWSZiv0Pz

— Reuters (@Reuters) July 2, 2020
PRESS RELEASE – ELEPHANT MORTALITY IN SERONGA

The Ministry of Environment, Natural Resources, Conservation and Tourism wishes to inform members of the public that,… pic.twitter.com/BnkEK7qe15

— Botswana Government (@BWGovernment) July 2, 2020