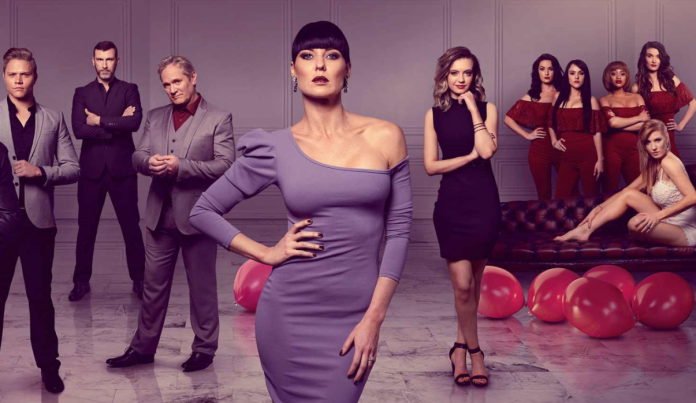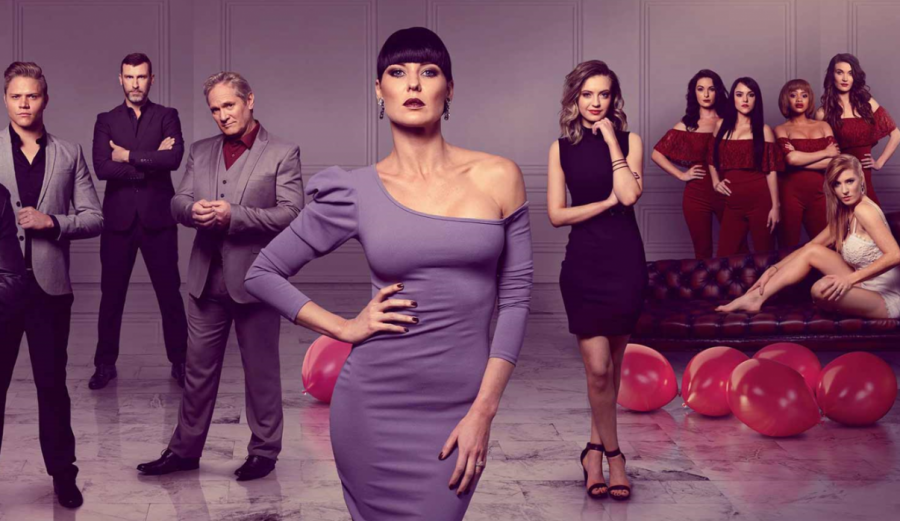 July has swooped in with some incredible movies, series and documentaries guaranteed to keep you entertained through the long winter days.
From super-hot international movies like Jordan Peele's creeper Us and Regina Hall's fun hit Little, to series like the anticipated legal drama Perry Mason and WWII thriller Das Boot, Showmax's July lineup is designed to keep you indoors through winter. Add some gorgeous kids' films and local movies to move you, and you've got entertainment enough til spring.
International Series
Perry Mason S1 | Weekly on Tuesdays at 23:00 from 28 July
It's 1932, and despite the Great Depression, LA is booming. But when the kidnapping case of the decade comes knocking on down-and-out detective Perry Mason's door, his relentless pursuit of the truth reveals a fractured city and, just maybe, a pathway to redemption for himself.
HBO's biggest debut in nearly two years, Perry Mason reboots the award-winning 1950s-60s series based on Erle Stanley Gardner's detective stories.
Emmy winner and Golden Globe nominee Matthew Rhys (Brothers & Sisters) is Perry Mason. Tatiana Maslany and Oscar nominee John Lithgow co-star.
Indiewire calls Perry Mason "one of the most beautiful series ever made… One of the best I've ever seen. Really."
Based on Celeste Ng's 2017 bestselling book, the eight-part drama series follows the intertwined fates of the Richardsons – a picture-perfect, privileged white American family – and enigmatic African-American mother and daughter Mia and Pearl Warren.
Oscar winner Reese Witherspoon (Big Little Lies), Golden Globe nominee Kerry Washington and Joshua Jackson (The Affair, Dawson's Creek) co-star.
Little Fires Everywhere has an 80% critics rating and is #73 on Rotten Tomatoes' list of the Best TV Shows of 2020 (So Far). The Guardian calls it "moreish, searing, excellent".
Das Boot S1 | Binge from 1 July | First on Showmax
During the Autumn of 1942, in occupied France, U-612 lies waiting for its maiden voyage, preparing to head into the increasingly brutal warfare with its young crewmen, including the new captain, Klaus Hoffmann. As the 40 young men take on their first mission, they struggle with the cramped and claustrophobic conditions of life underwater. Their personalities are pushed to the limit as tensions rise and loyalties begin to shatter.
A reboot of Wolfgang Petersen's Oscar-nominated classic 1981 movie, Das Boot has an 85% critics rating. The New Statesman says "Each episode is like a shot of something very illegal to my arm."
Get Shorty S3 | Binge from 1 July | First on Showmax
Get Shorty follows Miles Daly (Chris O'Dowd), muscle for a Nevada crime ring, who tries to leave his criminal past behind and become a movie producer in Hollywood with the help of a washed-up producer, Rick Moreweather (Ray Romano). With his progress in Hollywood jeopardized by his former partner, Season 2 saw Miles struggle to reconcile his ambitions as a filmmaker and family man with his skill set as a career criminal. In season three, Miles embraces more ruthless methods as he settles scores and attempts to climb the Hollywood ladder.
Based on Elmore Leonard's classic crime novel, and the 1995 film, Get Shorty has a 98% audience score on Rotten Tomatoes .
Trigonometry S1 | Binge from 1 July | First on Showmax
Trigonometry is an unconventional love story about three people who are made for each other. In crowded, expensive London, a couple decides to take in a housemate to help pay the bills, and finds the perfect match they never knew they needed.
This acclaimed eight-part BBC series has a 80% critics rating on Rotten Tomatoes, with The Times (UK) calling it "a gentle, quietly surprising love story."
Britannia S1-2 | Binge from 1 July | First on Showmax
In 43 AD, the Roman Army – determined and terrified in equal measure – returns to crush the Celtic heart of Britannia – a mysterious land ruled by warrior women and powerful druids who can channel the forces of the underworld. Or so they say.
The cast includes BAFTA winner Mackenzie Crook, David Morrissey and Zoe Wanamaker (Prime Suspect).
Britannia has an 87% critics rating on Rotten Tomatoes, with The Telegraph proclaiming: "This may be the new drama Game of Thrones fans have been waiting for."
Burden of Truth S3 | Binge from 1 July | First on Showmax
Season 3 picks up a year later. Joanna Chang (Kristin Kreuk) and Billy Crawford (Peter Mooney) are working together in their new boutique law firm, Crawford Chang, when an old friend abruptly re-enters Joanna's life in desperate need of help. After this case, nothing will be the same again.
Burden of Truth scored 89% critics rating on Rotten Tomatoes.
Victoria follows the early life of Queen Victoria, from her ascension to the throne at the tender age of 18 to her courtship and marriage to Prince Albert and the challenges to her reign. In the third season, Victoria is pregnant with her sixth child. Amid the rising tide of revolution in Europe, Victoria is faced with requests from relatives to shelter them from a revolting populace and can't help but wonder if her own family will soon be in the same position …
Season 3 has a 92% critics rating on Rotten Tomatoes, with the critics consensus saying, "Victoria continues its reign as one of TVs most handsomely rendered offerings."
Suits S9 | Binge from 1 July
All good things must come to an end.
The ten-episode final season of Suits centres on an evolved firm, Zane Specter Litt Wheeler Williams, which is facing uncertainty and change yet again after Robert Zane (Wendell Pierce) took the fall with the Bar Association to save Harvey (Gabriel Macht). After his sacrifice, Samantha (Katherine Heigl) is left reeling from the loss of her mentor, and while trying to console her, Harvey realizes that he doesn't want to lose the most important person to him: Donna (Sarah Rafferty).
A double People's Choice nominee (for Favourite Cable TV Drama and Favorite Dramedy), Suits ended its nine-season run with a 90% critics rating on Rotten Tomatoes and an 8.5/10 rating on IMDB.
Done with your mega Suits binge? This spinoff centres around recently disbarred New York lawyer Jessica Pearson (Gina Torres, reprising her Suits role) as she adjusts to down-and-dirty Chicago politics. Newly appointed as the fixer for Chicago mayor Bobby Novak (Morgan Spector from The Plot Against America), Jessica is quickly embroiled in a crooked and dangerous new world where every action has far-reaching consequences. Jessica must reconcile her unstoppable drive to win with her desire to do the right thing – two things very much at odds in her new world.
Rotten Tomatoes says: "Though Pearson trades the juicy intrigue of Suits for straightforward political drama, it works thanks to Gina Torres' commanding performance."
I Know this Much is True S1 | Weekly on Thursdays at 23:00 from 2 July
Based on the 1998 bestselling novel by Wally Lamb, I Know This Much is True follows the parallel lives of identical twin brothers, one of whom is a paranoid schizophrenic. The twins are played by three-time Oscar nominee Mark Ruffalo.
Directed and adapted by multi-award-winner Derek Cianfrance (Blue Valentine), I Know This Much Is True has an 8.2 rating on IMDB.
The phenomenal cast includes Oscar winner Melissa Leo (The Fighter), Emmy winner Rosie O'Donnell (SMILF), Emmy nominees Kathryn Hahn (Mrs Fletcher, Transparent) and Rob Huebel (Transparent), Golden Globe nominee Archie Panjabi (Run, The Good Wife), and Oscar nominee Juliette Lewis (Natural Born Killers).
International Movies
Us | 16 July
Oscar winner Lupita Nyong'o stars as Adelaide Wilson, a woman returning to her beachside childhood home with her husband, Gabe (Black Panther's Winston Duke), and their two children for an idyllic summer getaway, ruined by a terrifying and uncanny opponent: doppelgängers of themselves.
Directed by Jordan Peele, Us won 73 awards, appeared in numerous Best of the Year lists for 2019, and has a 93% critics rating on Rotten Tomatoes, who just listed it at #2 behind Black Panther on their list of The 100 Best Black Movies Of The 21st Century.
Little | 9 July
At a point in her life when the pressures of adulthood become too much to bear, a high-powered businesswoman is transformed into her younger self. This throws her headlong into a whole other set of challenges and leaves her underappreciated assistant having to cover for her at the office.
Marsai Martin (Diane in Black-ish) plays the younger Jordan Sanders, while Regina Hall was nominated for a 2019 BET Best Actress Award as her older self. Issa Rae (Insecure) co-stars, as does Justin Hartley (Kevin in This Is Us).
Fighting With My Family | 23 July
Based on a true story, Fighting With My Family follows reformed gangster Ricky (Nick Frost from Shaun of the Dead), wife Julia (Lena Headey, aka Cersei in Game of Thrones), daughter Paige (2020 Oscar nominee Florence Pugh from Little Women) and son Zak (2020 BAFTA Rising Star Award nominee Jack Lowden from Dunkirk) as they make a living wrestling together in tiny venues.
When Paige and Zak get the opportunity to try out for WWE, the family grabs a once-in-a-lifetime chance to turn their wildest dreams into a dazzling future. However, brother and sister quickly discover that to become superstars, both their talent and their relationship will be put to the test.
Also starring Dwayne 'The Rock' Johnson and Vince Vaughn, Fighting With My Family has a 93% critics rating on Rotten Tomatoes.
Five Feet Apart | 23 July
Stella (The Edge of Seventeen's Haley Lu Richardson) is every bit a 17-year-old: she's attached to her laptop and loves her best friends. But unlike most teenagers, she spends much of her time living in a hospital as a cystic fibrosis (CF) patient. Her life is full of routines, boundaries and self-control – all of which is put to the test when she meets an impossibly charming fellow CF patient named Will (Riverdale's Cole Sprouse).
There's an instant flirtation, though restrictions dictate that they must maintain a five-foot distance between them. Further complicating matters is Will's potentially dangerous rebellion against his ongoing medical treatment. Stella gradually inspires Will to live life to the fullest, but can she ultimately save the person she loves when even a single touch is off limits?
Non-Fiction
Natalie Wood: What Remains Behind follows beloved actress Natalie Wood, three-time Oscar nominee and the star of vintage classics like West Side Story and Rebel Without a Cause.
The movie explores Wood's life and career through the unique perspective of her daughter, Natasha Gregson Wagner, and others who knew her best.
It re-examines her personal and professional triumphs and challenges, which have often been overshadowed by her tragic death at age 43. Guests include Robert Wagner, Robert Redford and Mia Farrow.
Yvonne Orji: Momma, I Made It! | 6 July
In her first HBO comedy special, Yvonne Orji, better known as Molly from Insecure, has the audience rolling with laughter as she brings her razor-sharp wit and confidence to the stage. Both celebrating and poking fun at her strict, formative Nigerian-American upbringing, Yvonne shares her unique journey from pre-med to comedy, talks about parental pressures to get married, and takes us along to Lagos to meet her family and friends.
IndieWire calls it "a rip-roaring standup special," while Fast Company says it's "the laugh the black community needs right now."
Kids
Abominable | Express after M-Net Kids Slot on 19 July
Three teenagers must help a Yeti return to his family while avoiding a wealthy man and a zoologist who want him for their own ends.
The animated movie has a 81% critics rating and a 95% audience rating on Rotten Tomatoes, where the critics consensus calls it "a beautifully animated and overall engaging adventure that the whole family can enjoy."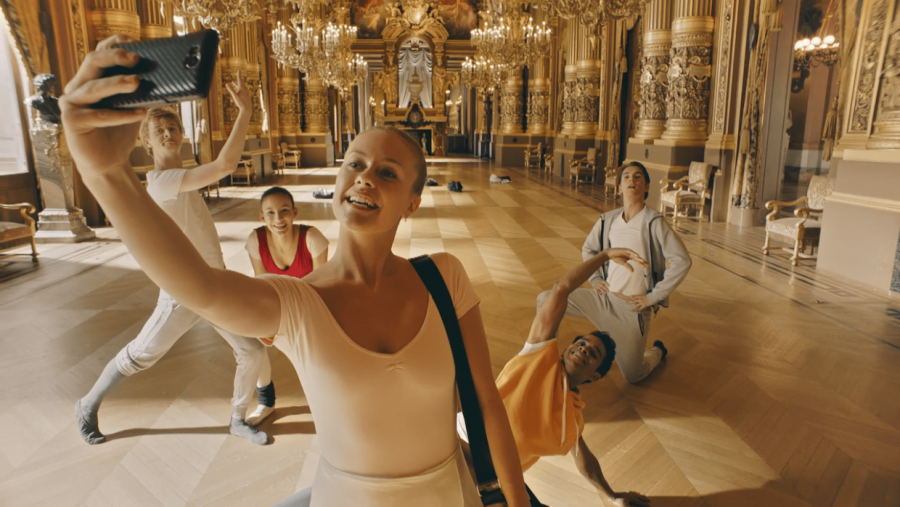 Find Me In Paris follows Russian princess and ballerina-in-training, Lena (Jessica Lord), as she accidentally gets transported from 1905 to 2018, where she joins the modern Opéra de Paris dance school in a bid to conceal her identity and evade the Time Collectors until she can return to her beloved Henri (Christy O'Donnell).
The series has a 100% audience score on Rotten Tomatoes, and has a four-star rating on Common Sense Media, which recommends the series for ages 10+, praising its "international flair and a welcome wholesome feel".
This is the third and final season of the hit tween show.
Local
Still Breathing S1 | 2 July
"Two years ago, I lost my sister to breast cancer," says Still Breathing creator and star Tiffany Barbuzano, a two-time Best Actress winner at the SAFTAs. "Writing this show was me getting through that grief in my life."
The result is an intensely personal show, directed by her husband, six-time SAFTA winner Johnny Barbuzano (The River, The Republic), and starring their children, Jamie and Jesse.
She plays Jessica, a former wild child who has been with her high school sweetheart Danny (Brandon Auret from District 9) for over 20 years. Audiences are introduced to Jessica at a crossroads in her life – Danny has slowly drifted from her, her children are grown and she finds herself living in the shadow of her good old days. Now, she is rediscovering who she is – just as tragedy strikes and brings her circle of friends back together again.
Other cast include Ty Keogh and Jane de Wet from The Girl From St Agnes, Kate Liquorish (Queen Sono), Siv Ngesi (Knuckle City) and Lorcia Cooper (Lockdown), among other big names.
Back of the Moon | 2 July | First on Showmax
Sophiatown 1958: On the eve of the forced removals, gang leader and intellectual Badman (SAFTA nominee Richard Lukunku from Happiness Is a Four-Letter Word) meets the gorgeous Eve Msomi (Moneoa Moshesh from Rhythm City), a torch-singer on the brink of an international career, and finds that fighting to the death becomes a whole lot harder when you have something to live for.
Named Best South African Feature film at the 2019 Durban International Film Festival, Back of the Moon is directed and co-written by Oscar nominee Angus Gibson (Mandela, 28UP South Africa),  produced by The Bomb Shelter (Yizo Yizo), and exec produced by William Kentridge and Anant Singh. The film won a 2020 SAFTA for Costume Design and was nominated for a further three, for Editing, Score, and Production Design.
SAFTA winners S'dumo Mtshali (Is'thunzi, IsiBaya, iNumber Number), Thomas Gumede (Single Guys, Bay of Plenty), and Siyabonga Thwala (Isibaya, The Republic, Intersexions) co-star.
Losing Lerato | 2 July
When life, the law, and the woman he once loved separate him from his child, an estranged young father takes matters into his own hands and finds himself in a high-stakes hostage situation.
Losing Lerato, the debut film from SAFTA-nominated actor and producer Kagiso Modupe, was the second-biggest South African movie at the local box office last year.
Kagiso (best known for his long-running role in Scandal!) stars as desperate parent, Thami, while his real-life daughter, nine-year-old Tshimollo Modupe, plays Lerato.
At this year's Idyllwild International Festival in California, Losing Lerato won Best of Festival, Best Actor for Kagiso, Best Actress for Samela, Best Performance by a Child for Tshimillo, Best Score and the Golden Era Humanitarian Award.
Ander Mens | 2 July | First on Showmax
Straight-laced bookkeeper Daniël Niemand (Bennie Fourie, Vuil Wasgoed), has his life turned upside-down when a series of misunderstandings land him in a witness protection programme with Lieutenant Erica Kruger (Marlee van der Merwe, Sterlopers) as his guard.
Frank Opperman (Dominee Tienie), James Borthwick (Hotel) and aKING singer Laudo Liebenberg (Die Byl) co-star. Ander Mens is directed by SAFTA winner Quentin Krog (Die Byl).
Huis Lelieveld S1 | 6 July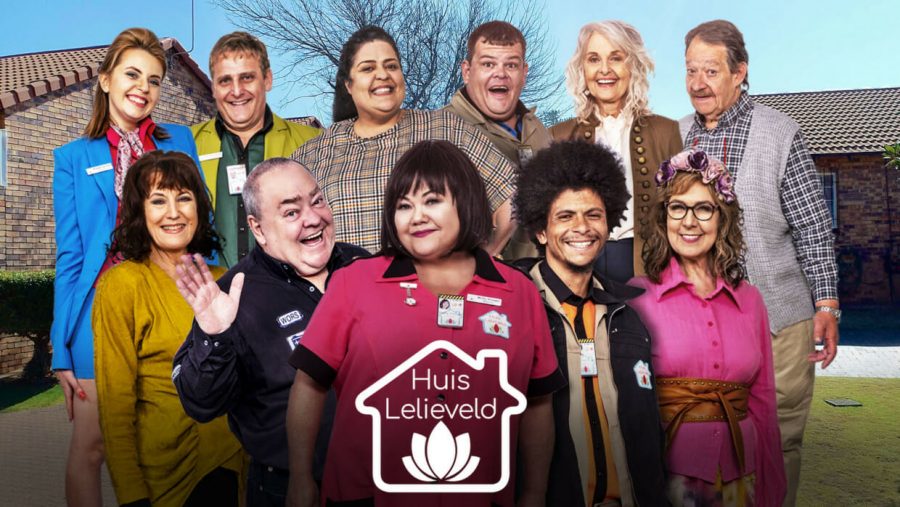 In the series finale of Ouboet en Wors, Molly (Lizz Meiring) lost her job as a dentist's assistant when her employer decided to emigrate. The spin-off series, Huis Lelieveld, sees Molly take up a position as the new matron at a retirement home filled with quirky staff and zany residents.
Look out for familiar favourites from the long-running original hit comedy series, like Wors (Willie Esterhuizen, who is also this series' creator), Gielie Goosen (Wynand van Vollenstee), and Tannie Poppie (Hélène Truter).
"In this new series, viewers will see that golden oldies are just young people inhabiting older bodies," says Willie. "They're still as involved with all kinds of mischief and antics."
Afrikaans stand-up comedy phenomenon, internet sensation and Jonathan: Die Movie star Rikus de Beer is back with his alter-ego Jonathan and a brand-new season of laugh-out-loud humour, dry observations, nervous guests – large and small – cooking tips and straight-faced sketches.
Getroud Met Rugby S5 | Same time as kykNET from 20 July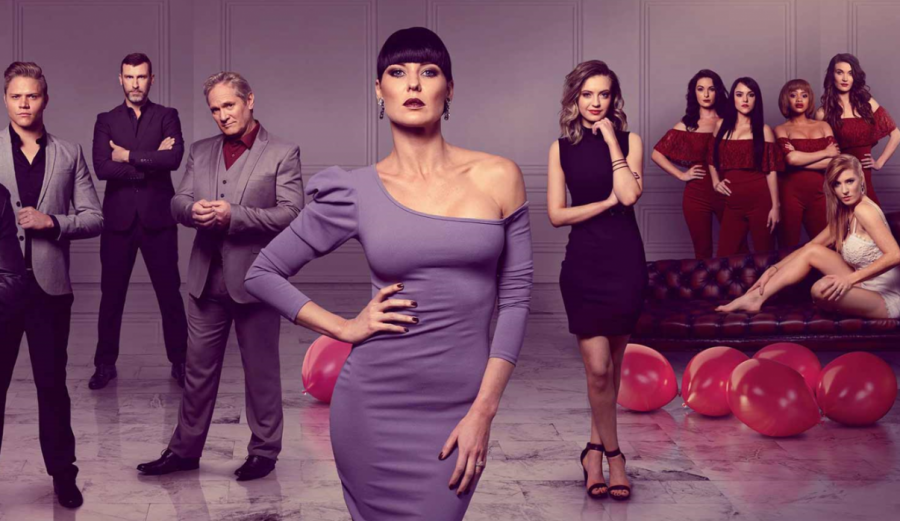 kykNET's mega-hit soapie Getroud met Rugby – Die Sepie kicks off a brand-new season this month. Rugby fans and soapie fans alike are hooked on the behind-the-scenes goings-on, from club politics and high-pressure tournaments to locker-room antics and personal dramas. The series scored a 2020 SAFTA for Best Script and a 2019 SAFTA for Best Art Direction/Production and Design.
Joko Ya Hao | First on Showmax | 23 July
Inspired by the life of struggle icon Winnie Madikizela-Mandela, the 30-minute short film, Joko Ya Hao ('my load') tells the story of Nozizwe, a deeply spiritual Christian woman whose convictions lead her to defy the gender-norms of the 1950's and those who believe women don't belong in politics, leaving her village in Gracetown to fight the oppressive regime and seek help for her people.
Nominated for a 2020 SAFTA, Joko Ya Hao is directed by SAFTA-winner Mmabatho Montsho (Thula's Vine) and stars SAMA-winning songstress Simphiwe Dana.