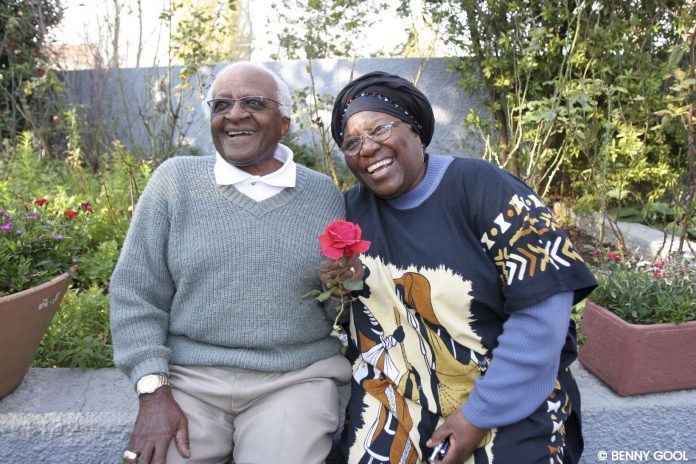 The Desmond and Leah Tutu Legacy Foundation on Thursday published a wonderful photo of Archbishop Tutu and his wife Leah as they celebrate their wedding anniversary. The Foundation said: "Congratulations to our dear Founders, Archbishop Emeritus Desmond Tutu and Mrs Leah Tutu. Today they celebrate 65 years of marriage! 💜💜💜💜💜💜"
The Foundation has also posted a moving tribute to the couple on its website.
Describing the couple's engagement, the Foundation says the Archbishop's proposal to Nomalizo Leah Shenxane – whom he met at college – was not as romantic as one might expect.
It was his father, who was principal at Leah's high school, who thought marriage would be a good idea.
Leah knew Tutu's family well. "Desmond was her best friend's elder brother, and she was in and out of the family home – initially viewing her suitor-to-be as "nothing more than the headmaster's stuck-up son". He was a very reserved young man, who "looked silly in his cricket whites", she remembers. They had reading in common, and their relationship blossomed into love," the Foundation says.
They married in 1955, and this week celebrate their Sapphire wedding anniversary.
The Archbishop's sister, Gloria Radebe, remembers the day well. "My father was very, very, very happy, especially because of Leah. We were a poor family, but my brother paid lobola and it was a beautiful wedding."
The Tutus have four children – Mpho Andrea, Naomi Nontombi, Theresa Thandeka and Trevor Thamsanqa – and seven grandchildren.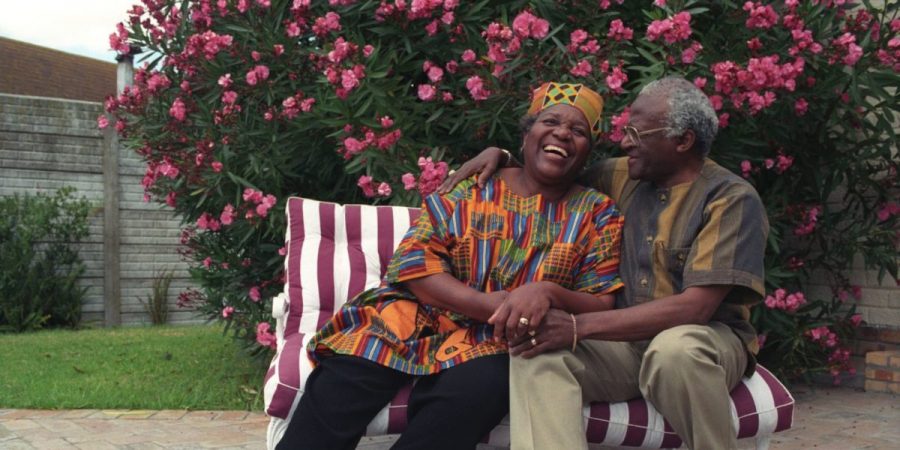 When the family was young they spent a couple of fairly extensive periods in England, and Leah made many sacrifices to ensure her husband and children could thrive.
In celebrating the Archbishop and Mrs Tutu's love story, the Foundation has shone a light on "an extraordinarily strong and tender woman, whose contribution to her husband, and through him, broader society, is grossly under-acknowledged" (one of her many accomplishments includes completing a mechanics course so that if her car broke down, travelling the long distances to Swaziland where her children were at school, she would not need to "run the risk of breaking down and relying for help on racist country towns' mechanics").
The couple – aged 86 (Leah) and 88 (Desmond) – now live in a retirement village. He makes her coffee in the morning; and she manages the home and shopping, drives the car and changes light bulbs.
"We (human beings) are made for loving. If we don't love, we will be like plants without water," the Archbishop says.
"He's a very loving husband, and a very doting father who is very fond of his children," his wife adds.
As everyone who meets them notes, they giggle a lot. And love.
#CongratulationsToTheTutus! #LoveRules
Read the full story about the Tutus' marriage here.