The ANC government of the Eastern Cape's "delusional" project to put 100 1920s-style scooters on the roads to deal with COVID-19, launched with much fanfare last month, is under investigation.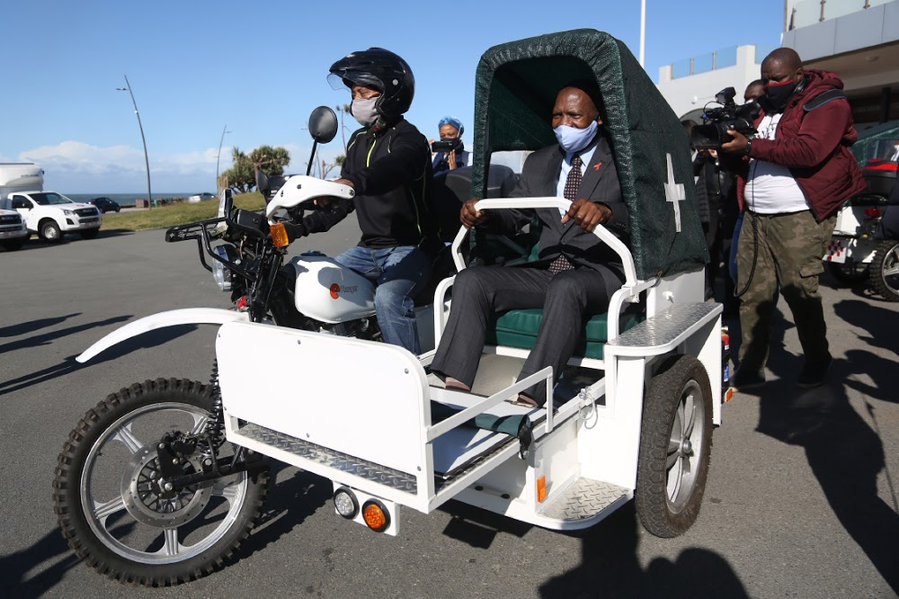 The so-called Scooter Scandal, or Scootergate, was launched by Minister of Health Zweli Mkhize in June, who said, "These multi-purpose units are extremely versatile and can tranport patients or deliver medication in rural communities." Yet today Mkhize admitted that his department had not been approached for necessary specifications for the vehicles to transport patients.
At the time the Democratic Alliance called the project "delusional," especially in a heavily bankrupt province whose health system was broken, and where reports were surfacing daily of hospitals that weren't even able to keep themselves clean.
Today, in response to a question in Parliament, Mkhize said the scooters did not meet the basic Emergency Medical Services regulations.
"The reply goes on further to state that these R10 million glorified wheelbarrows which have been procured with public money will only be used to deliver medication in rural parts of the Eastern Cape," the DA said. The Bid Adjudication Committee in the Eastern Cape also this week committed to investigating the awarding of the tender to the supplier of these scooters.