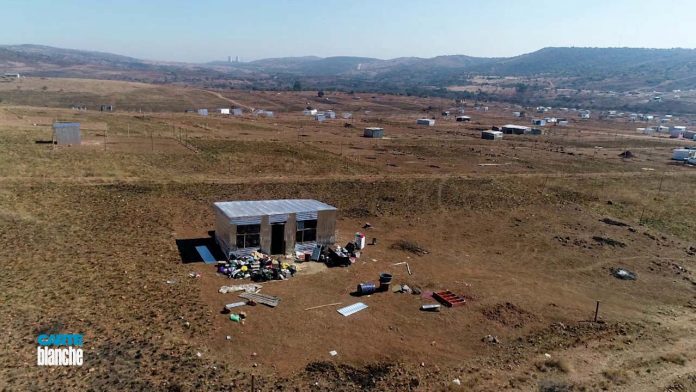 As South Africa battles the COVID-19 pandemic, law enforcement officials are battling to bring criminals – who are brazenly land grabbing and then selling that land – to book. This week Carte Blanche investigates this and more.
You can watch the show on Sunday 12 July in South Africa on DStv Now or stream it overseas in most countries from Tues 14  July if you're abroad.
Taking advantage of a moratorium on the demolition of informal structures and eviction of people from occupied homes during lockdown, criminal syndicates are selling land that does not belong to them, to people who will no longer wait for the government to catch up with the housing backlog in Gauteng.
For those purchasing the land, it's the promise to finally build themselves a home. But the occupation is illegal, and those selling the plots are criminals trying to make easy money.
This Sunday Carte Blanche investigates a spree of so-called land invasions that have sparked tension between landowners and newcomers desperate for shelter. The current affairs show investigates: Who is behind the orchestrated land grabs?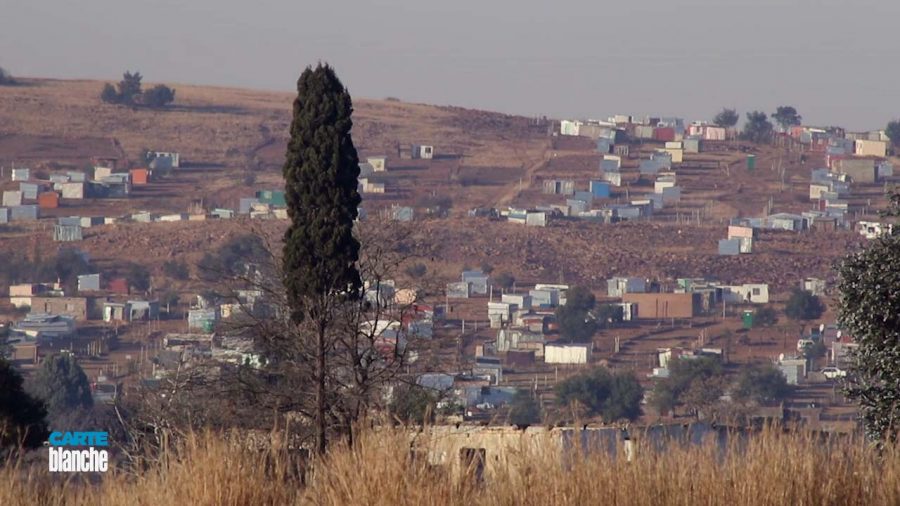 Carte Blanche Presenter Macfarlane Moleli says: "While the country battles the COVID-19 pandemic, and law enforcement officials have their hands full enforcing the law, criminals have also been busy brazenly grabbing land and selling it illegally to desperate citizens.
"Rightful property owners are under attack, their lives are threatened and they feel helpless. When will this all stop, as government constantly promises to provide homes even though they have a housing backlog dating back years."
(Producers: Ntokozo Miya & Mduduzi Miya)
Watch the show overseas | Watch in SA on DStv Now
Also on Carte Blanche this Sunday, 12 July 2020:
As the global coronavirus pandemic continues, consumers are becoming more comfortable with online shopping, even for big items like vehicles. But buyer beware because whether you're buying from a trusted website or following up on an advertisement on a social media platform, it's never been riskier to part with your money. That was the case for some unlucky bargain hunters who found a tempting promotion selling repossessed cars on auction for a song. But within hours of making payment the car, the auction and the money disappeared from sight. It's an elaborate scam by a dealership that doesn't even exist. Carte Blanche investigates. (Producer: Kate Barry | Research: Tony Beamish | Presenters: Derek Watts and Masa Kekana)
This Sunday on #CarteBlanche: we turn the tables on a #CarAuction criminal syndicate that's been offering unsuspecting buyers affordable vehicles that don't exist. Join us Sunday 7pm on @MNet channel 101. #UsedCars pic.twitter.com/nCxuecagHa

— Carte Blanche (@carteblanchetv) July 9, 2020
Watch the show overseas | Watch in SA on DStv Now
 S O C I A L    S P A C E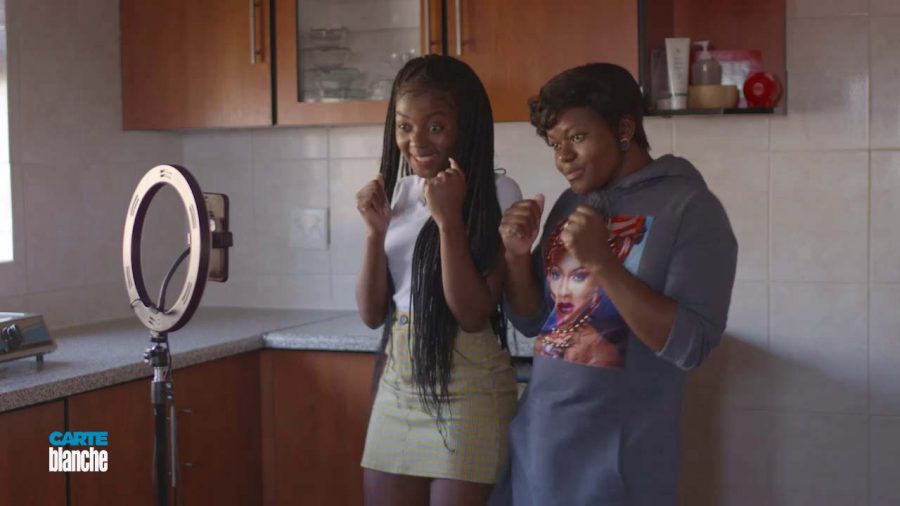 South African media experts have called TikTok the social media sensation of 2019 and observed as the app continues its meteoric rise across the world. Used for creating, sharing and discovering short videos, the app is gaining popularity among Generation Z as an outlet to express themselves in an unvarnished way. Carte Blanche examines how TikTok has engineered stickability into the promotion of content creators' bite-sized clips and set socially aware teenagers up as a force to be reckoned with. (Producer: Julian Sun | Presenter: Claire Mawisa)
Watch the show overseas | Watch in SA on DStv Now
It was the biggest social media sensation of 2019 and it's still a hit for the youth market in 2020. @clairemawisa finds out what's fuelling the rise of #TikTok's popularity? That's #CarteBlanche this Sunday at 7pm on @MNet channel 101. pic.twitter.com/ru5KBOiRDJ

— Carte Blanche (@carteblanchetv) July 8, 2020
If you're in SA – you can watch Carte Blanche on DStv Now.
If you're overseas – you can watch #CarteBlanche from Tuesdays, and thousands of other popular local South African shows & movies by subscribing to Showmax International now. You can try it FREE for 14 days. 
Carte Blanche is on M-Net & M-Net HD [101], July 12 2020 at 19:00 & again on M-Net Plus 1 [901] at 20:00
***
Please note: Carte Blanche is only available to international Showmax subscribers in Andorra, Australia, Austria, Belgium, Denmark, Finland, France, Germany, Greece, Iceland, Indonesia, Ireland, Italy, Liechtenstein, Luxembourg, Malta, Monaco, Netherlands, New Zealand, Norway, Portugal, San Marino, Spain, Sweden, Switzerland, United Kingdom. Not all titles are available in all territories. Showmax brings you the best South African series and movies, from the classics to the latest releases, from complete box sets to kids' favourites.