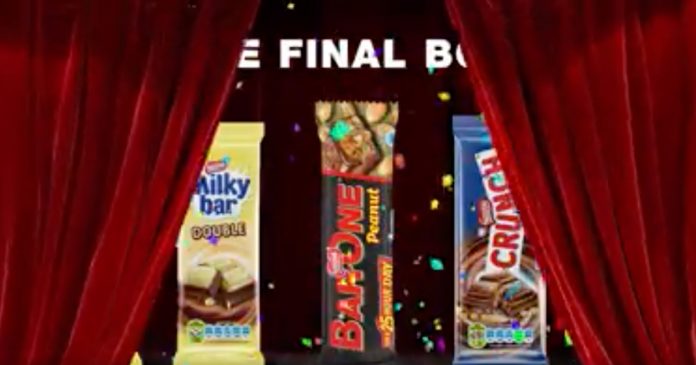 Nestle has announced that while it will keep producing the much-beloved Peppermint Crisp, Milkybar and BarOne, it will retire a number of its well-known chocolates, namely Milkybar Double, Milkybar Peanut, Nestlé Crunch, Milo Slab and BarOne Peanut. (Watch the video below.)
Four days ago Nestle also announced the end of Chocolate Log at the end of July, setting off a buying spree among lovers of the chocolate. However, Nestle also announced that "Nestle BarOne, Nestle Peppermint Crisp, Nestle Quality Street and Nestle Milky Bar are here to stay."  Certain sizes, however, will be discontinued.
Popular East Coast Radio morning show presenter Daren Maule posted a message on Facebook saying: "I'm not gonna lie, but this is the closest I have come to losing my ? during this whole Pandemic!"
Why is Nestlé discontinuing South Africa's popular Chocolate Log?
Following an outcry over the imminent loss of Chocolate Log, Nestlé said in its official response to SAPeople: "As Nestlé, our purpose is to delight our consumers through tastier and healthier products.  We know that one of the main drivers of the chocolate category is innovation and that consumers love new products.  Taking this into consideration, we do discontinue certain products and introduce new ones to the market.
"The NESTLÉ CHOCOLATE LOG has been a loved brand for over 50 years and we thank our loyal consumers for their support over these years.  We equally understand that its discontinuation may somehow disappoint some of our loyal consumers.  Excitedly though, we are bringing a variety of delicious chocolates in the coming months and we urge our consumers to be on the lookout!"
WATCH Farewell to some favourite South Africans chocolates
The time has come for us to bid farewell to some of our chocolate stars: Nestlé Milkybar Double, Nestlé Milkybar Peanut,…

Posted by Nestlé on Friday, July 17, 2020