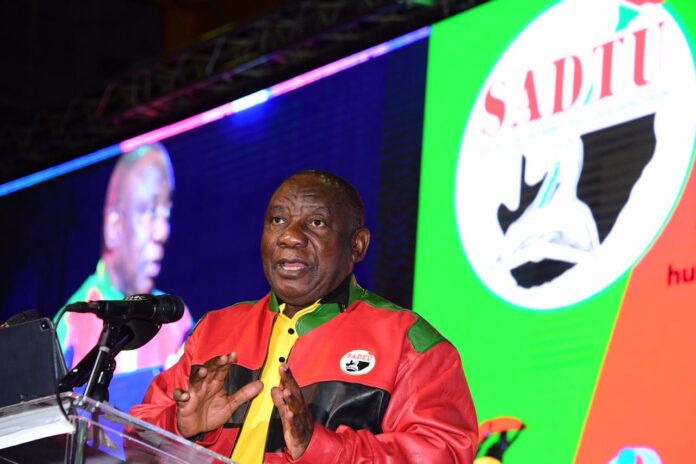 The DA says it does not support the decision by President Cyril Ramaphosa to close schools in South Africa for four weeks.
"President Ramaphosa has bent the knee to all-powerful teachers' unions, in particular SADTU, who do not have the best interests of learners at heart," said DA Leader John. "This is not leadership. President Ramaphosa is behaving like a "spectator President", taking instructions from whichever powerful interest group threatens him more.
"This decision is not supported by the best available evidence, it is not supported by education experts, and it is not supported by the virus data. The scientific evidence is that schools do not expose learners and staff to higher levels of risk than any other places."
In a press statement last night, following President Ramaphosa's announcement about the closure of schools in South Africa, Steenhuisen said it will have a "devastating effect on children for years to come. It will make inequality in our society worse."
He said the announcement lacked details for parents, and that the "evidence is that learners practice better physical distancing and hygiene measures at school than they do outside school (where they may be unsupervised while parents are at work)".
Steenhuisen pointed out that after four weeks of school closures, the virus will still be there. "What happens then? Do we succumb meekly to extensions, even as government keeps on failing to build testing or treatment capacity?" he said.
Steenhuisen went on to claim that the ANC government's decision to close schools has nothing to do with ensuring the safety of South Africa's children or teachers and everything to do with ensuring the survival of the ANC.
Steenhuisen said: "This decision underscores the ANC's indifference to the fate of South Africa's children. It comes not even a week after the Pretoria High Court found that the basic education minister and the eight ANC provincial education heads had breached their constitutional duty by freezing the school feeding scheme."