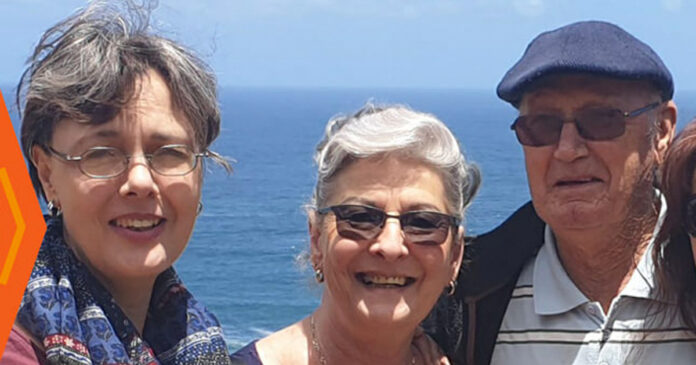 After an intensive search for an elderly couple and their daughter, who were attacked and abducted from their farm in the Northern Cape of South Africa, one body has been found, and it is believed that police know where the other two are but were unable to find them last night in the dark and rocky terrain. UPDATE: 4 Arrests in Brand Family farm attack.
According to the South African Police Service (SAPS) the 83-year-old man, his 79-year-old wife and their daughter, aged 50, were attacked at their farm house in Hartswater.
"Their two cars, a Nissan Micra and Silver Mazda CX 5, with registration numbers YMY 664 GP were reportedly stolen by unknown attackers. The Nissan Micra was abandoned by the suspects at Majaneng village, Taung in the North West province," said SAPS in a Facebook post on Tuesday morning.
AfriForum said the attack on Danie and Breggie Brand, and their daughter Elzabie (who had been visiting her parents for the weekend) is presumed to have taken place on Sunday, but that it was only reported on Monday afternoon when the scene was discovered by guests. (News24 puts Breggie's age at 73 and Elzabie at 54.)
The house was ransacked and "traces of blood" found, said AfriForum's Ian Cameron.
According to Vaalharts GVE, Elzabie's body was retrieved first and the two others are a bit further away. It was apparently too dark last night to find them in the rocky terrain. Three suspects have been arrested, says News24.
Yesterday opposition party, the Democratic Alliance (DA) launched two new websites dedicated to the devastating farm attacks and murders in South Africa. Although there are almost the same number of murders in a day (58 on average) as there are murders of farmers and farm workers in a year, the DA says it is four times more dangerous to be on a farm than in any other area in South Africa.
I want to ask that, when you go to bed tonight, that you will please keep South African farmers in your prayers. Please pray for their protection, because there is brutal farm murders (hate crimes) taking place each day and it is ignored in the media and government. pic.twitter.com/cBCvdAtdUo

— René Krüger (@realReneKruger) July 27, 2020