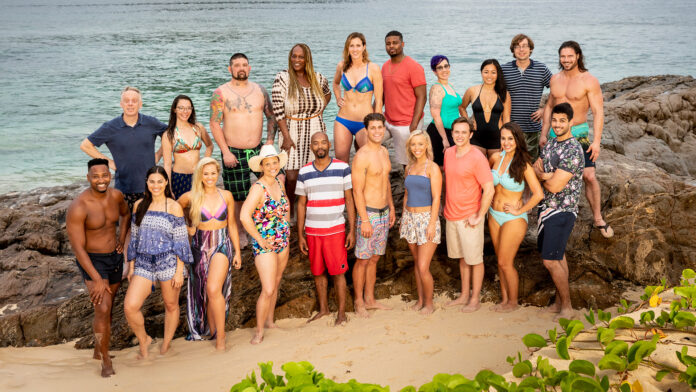 South Africans have been delighted to wake up this morning to the Emmy Nominations which were announced last night, with Trevor Noah's show (The Daily Show) scooping six nominations, reality show Survivor (of which many of the crew members are South African) being nominated for Outstanding Cinematography For A Reality Program, and several popular TV series getting nominated which are available to Showmax subscribers.
Survivor is one of the most popular reality shows in the world, but what few people realise is that a lot of the camera operators behind making Survivor so riveting to watch, are South Africans.
Artist Ronél de Jager, whose husband is a cameraman on the show, excitedly wrote on social media this morning: "Brag moment! My husband Thomas Pretorius fourth Emmy nomination! Congratulations to everyone involved??"
Gauteng publicist Georg Knoke said: "Fantastic news – South African Thomas Pretorius nominated for an #Emmys2020 – as part of #survivor! Bravo ?!! You make us proud! We need good news!"
Ronél said other South Africans filming the show include: Lee Thomas Doig, Nico Nichollas Nyoni, Dirk Steyn, Ian Miller, Derek Holt, Rick Higgs, Luke Cormack and James Boon. Congratulations to all. South African filming crews are renowned for their talent, with several international TV shows and movies being filmed in the country.
The Survivor camera crew were nominated in the category "Outstanding Cinematography For A Reality Program". Director of Photography Peter Wery said: "Congrats for our Emmy nomination my friends, we should all be very proud of the stellar job we pull off every year again and again. Love and miss you all!!"
Survivor is filmed in Fiji. During the filming of the David vs Goliath season, cast and crew had to be evacuated for a couple of days due to Cyclone Keni… but it seems even a severe tropical cyclone couldn't blow the team off course from delivering an Emmy-worthy production!