Across the world, but especially in Africa, the rangers who protect the game reserves, wildlife and nature in them – battling poachers and trafficking on a daily basis – are being celebrated, recognised and thanked today, World Ranger Day. In the last year, at least 137 rangers have died in the course of their duties. At the same time a new fund has been announced to raise $10 million to help at least 5,000 rangers, who have had their livelihoods devastated by COVID-19.
Celebrating #WorldRangerDay and honouring our fallen heroes. pic.twitter.com/oPdRq9V3yT

— Kruger National Park (@SANParksKNP) July 31, 2020
From Kruger National Park to England to Australia to Bhutan, people around the world today thanked the rangers who take care of their parks.
"On #WorldRangerDay we commemorate #WildlifeRangers globally who have lost their lives in the course of their duties and those who risk their safety daily," said the conservation group Tusk.
"Today's #WorldRangerDay, we honour the brave #rangers working tirelessly to halt #poaching and other threats to #wildlife, risking their lives on a daily basis. Please support their work and help them protect the #ecosystems we all depend on," said the African Conservation Foundation.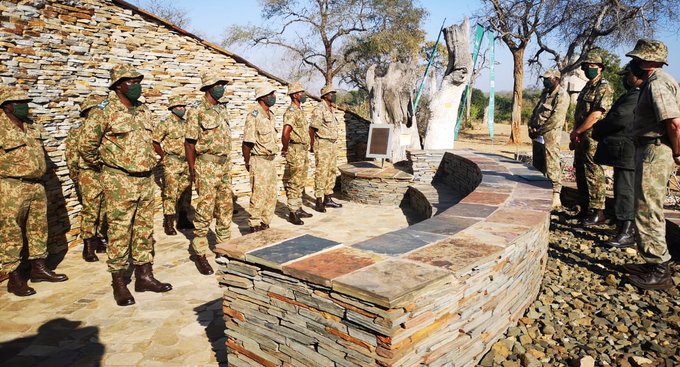 The Game Rangers Association of Africa has recorded 59 ranger deaths in Africa in the past year, meaning that at least 384 African rangers have been killed in action since 2012.
"It must be remembered that these figures only reflect those deaths reported and actual estimates are thought to be significantly higher," the GRAA said in a statement.
Rangers face tremendous odds whilst undertaking their work protecting Africa's remaining wild places. A recent survey of rangers conducted by the WWF showed that almost 80 percent of the 1742 respondents had faced a life-threatening encounter during their work.
"On World Ranger Day we acknowledge our ranger colleagues who have fallen in the line of duty over the year. It is our duty to ensure the sacrifices made by rangers and their families do not go unnoticed and for us to continue to support Africa's rangers,' said CEO Andrew Campbell.
In a new initiative various organisations like GRAA, ForRangers, Global Wildlife Conservation, Tusk Trust and others have launched the Wildlife Ranger Challenge to help keep rangers. The Scheinberg Relief Fund, the Challenge's founding donor, has committed $5 million of matching funds in support of rangers, with the goal of raising a total of $10 million and getting thousands of rangers back to full capacity.
More than 50 ranger teams across Africa will participate in a multi-million-dollar fundraising initiative to support the men and women across Africa's protected areas who are enduring drastic cuts in salaries and resources due to the devastating economic impact of Covid-19 and yet are still working tirelessly to safeguard the continent's iconic wildlife.
Meet these wildlife rangers from across Africa – conservation heroes! At a time when environmental protection has never been more important for the future of our planet, the jobs of rangers have never been as vital. #WorldRangerDay ❤️🌍https://t.co/qmrL5unQyn pic.twitter.com/ANpxQWAQU7

— Ulrich Janse van Vuuren (@UlrichJvV) July 31, 2020