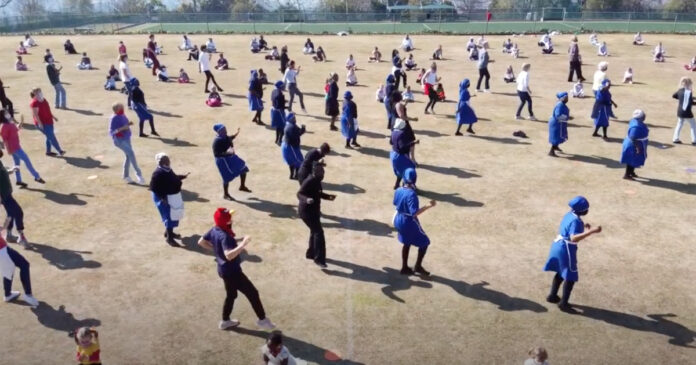 A junior school in Pietermartizburg, KwaZulu-Natal, is the latest to join the Jerusalema dance challenge that's become an international phenomenon… the South African song that has swept the world and got everyone out of their seats and onto their feet, out of Lockdown lethargy and back in the groove!
The latest group to join the challenge is The Wykeham Collegiate junior school (watch below) who gathered on a sports field overlooking sweeping views to dance to the Master KG hit (featuring multi-talented vocalist and lyricist Nomcebo Zikode). The original video has been viewed over 60 million times on YouTube… as it blazes across the universe, from Europe to Australia, Brazil to the USA… and back home to SA!
The TWC school thanked its Sports Department and Shirley Kempthorne for this brilliant socially distanced Jerusalema Dance Challenge, featuring learners, teachers and school staff…
WATCH VIDEO: The Wykeham Collegiate junior school performs Jerusalema Dance Challenge
The song was actually officially released last year, but despite getting 1 million views in a week, it was only when a group in Angola posted themselves dancing to it that the dance craze took off. Read more about Jerusalema here.