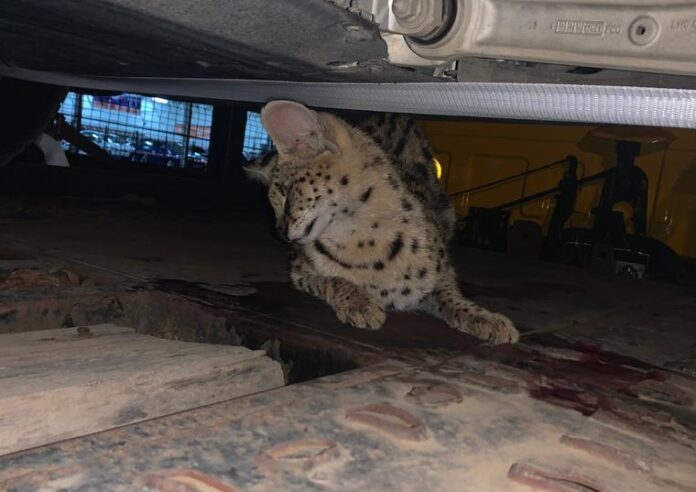 In another amazing act by the Bloemfontein SPCA, it was able to save a serval that had been hit by a car, apparently while escaping a pack of hunting dogs and was then, critically injured, transported 300 kilometres on the back of a truck.
The SPCA said in its newsletter today that it had received a call from the driver of a truck near Lesotho who said he had picked up a badly injured cat, adding it was larger than a normal cat and had spots. After being driven 300 kilometres, the animal was delivered to the SPCA and they saw it was a serval.
"We are thankful to our veterinarians at Fichardt Park Animal Clinic for helping the serval, as she saved her life with an emergency operation. The Serval was stabilised, and we contacted the Wildlife veterinarian in Johannesburg to help with the recovery and rehabilitation of the serval. We got in our vehicle and drove to Johannesburg."
At the Johannesburg Wildlife Veterinarian Hospital, the vet further examined the serval, and noticed severe bite wounds that could have been caused by hunting dogs.
"It is very sad to know that a beautiful animal like this was hunted by people with their dogs. It is illegal to hunt serval in South-Africa as the servals are protected under the TOPS legalisation. Servals are threatened and illegal to keep them unless you have a permit."
The vets also found, sadly, that the serval was lactating, which meant she had left babies behind.
"Unfortunately, we won't be able to find these babies," the SPCA said, "as the driver of the vehicle travelled 300km and we don't know where the serval climbed on the vehicle."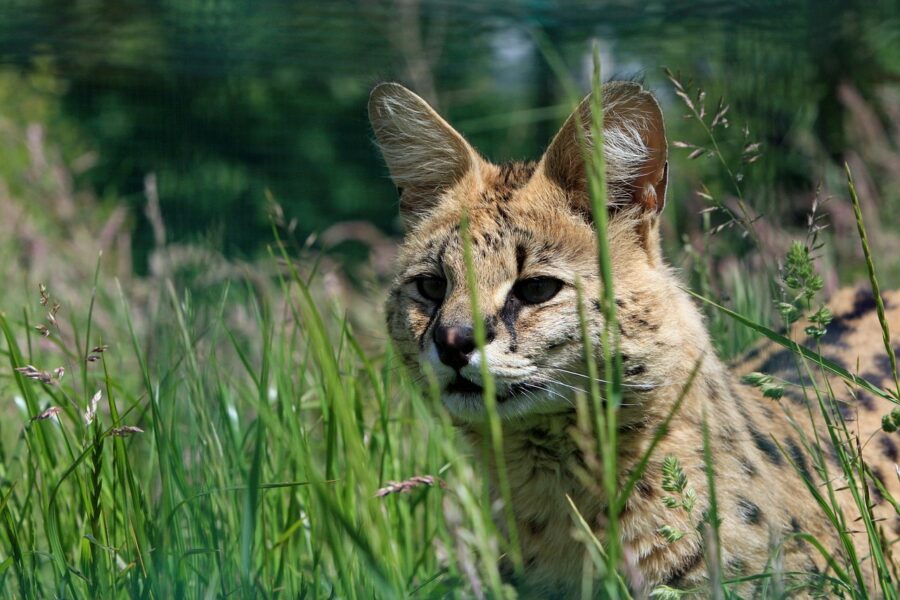 The SPCA relies on donations, so please if anyone wants to donate to the costs of helping the serval, use these details:
Bank: ABSA
Account name: BFN Society for the Prevention of Cruelty to Animals
Account number: 927 910 2644
Branch code: 632 005
Savings account
Reference: Serval
Or
Send an SMS to 42646 with the word Bloemspca. (SMS cost R30) or visit our website  and click on the donate button to do an easy payment towards the Serval – reference Serval
"Thank you to you our supporters that help us when we and an animal needs help! We appreciate all your support."
"If anyone of the public noticed that someone is hunting with their dogs please contact you nearest SPCA or SAPS. Please let us protect our country's beautiful animals."