Six French tourists, along with their local tour guide and driver, have tragically been killed in Niger during a visit to a wildlife park in Koure. The party of eight was shot dead by armed gunmen who accosted them on motorcycles and opened fire, according to the governor of the southwest region where the attack took place.
The office of French President, Emmanuel Macron, this evening (Sunday 9 August) confirmed the fatal shooting of the French nationals in the West African country. An unnamed source told the AFP that the tourists' vehicle belonged to the French humanitarian organisation ACTED.
No organisation has yet claimed responsibility for the attack which apparently took place around 11h30am local time, in the wildlife park near Koure, about an hour's drive from Niger's capital, Niamey.
According to Reuters, Macron and President Mahamadou Issoufou of Niger have spoken on the phone following the incident. Niger, which is a former French colony, has been beset with violence as militant and terrorism groups have been increasingly operating in the area, reportedly spilling over from Burkina Faso and Mali. The BBC said apart from Boko Harem, groups linked to al Qaeda and Islamic State have also been on the rise in the region.
French tourists are advised by their government to not travel beyond Naimey… but many are drawn to Koure which is home to the last remaining giraffe herd in West Africa.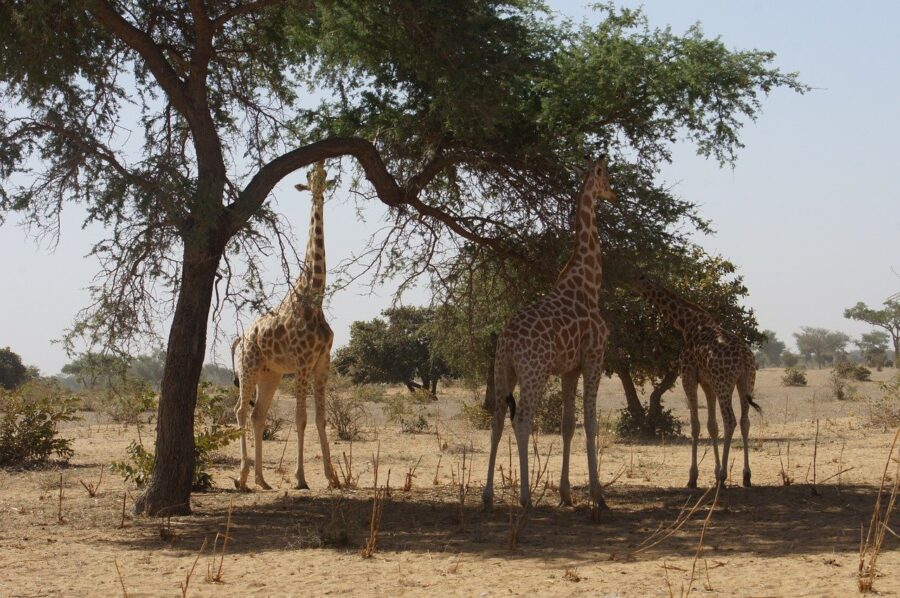 According to the IUCN Red List, the West African giraffe – which has light coloured spots – is 'vulnerable' with only 425 mature Niger giraffe at the last count in 2017, although the numbers were rising.