The Department of Public Enterprises is once again boasting its readiness to implement the business rescue plan for South African Airways, to create a "lean, agile" airline, but no mention is being made of where the more than R10 billion needed to effect the BRP will come from.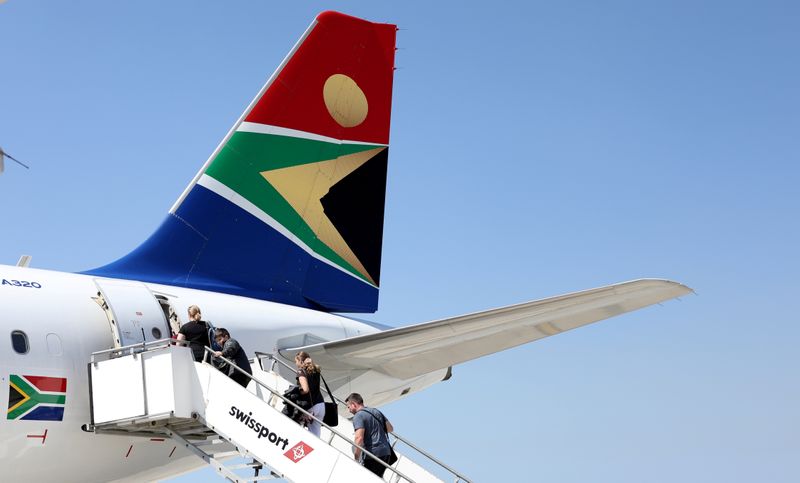 The department headed by minister Pravin Gordhan said in a statement today that it had been working around the clock with "stakeholders" to bring the plan closer to finalisation. Bloomberg reported today that Rand Merchant Bank, a division of First National, had reportedly been appointed as one of the advisers to try find money.
The plan entails four phases, the statement said, the restructuring of the airline (with all but 1000 people taking severance packages); the appointment of non-executive directors and a small new management team; the appointment of transaction advisors (like RMB); and the formation of a customer-centric airline designed to be "lean, technology capable, digitally modernised and agile."
"The advisors are also expected to assess unsolicited expressions of interests from private sector funders, private equity investors and partners for a future restructured SAA," the statement said.
While maintaining a certain level of presence in the ownership of the new carrier, the department said that government, through the DPE, would like to see the following characteristics of the new airline, as envisaged in the BRP:
An efficient and modern aircraft fleet with hybrid density options, acquired at competitive rates, resulting in cost efficiency;
An offering with the right routes, at the right times and at competitive prices;
A network structure that allows for connectivity at hubs, while maintaining elevated aircraft utilisation;
Connecting Africa to world economic hubs, while maintaining diplomatic connectivity;
The right-sized and motivated workforce, and
A customer-centric airline designed to be lean, technology savvy, digitally native and agile to service all market segments.
"The DPE believes that the restructuring contained in the Business Rescue Plan for SAA is fundamental and will create a solid base for the emergence of a competitive, viable and sustainable national airline for the Republic of South Africa," the department said.
–  Additional reporting by SAnews.gov.za