The drill rig DeepSea Stavanger has arrived in Cape Town before it heads to Mossel Bay to begin drilling in the Outeniqua Basin as part of a $400 million oil and gas drilling campaign by the French company Total. It will be there for up to 300 days.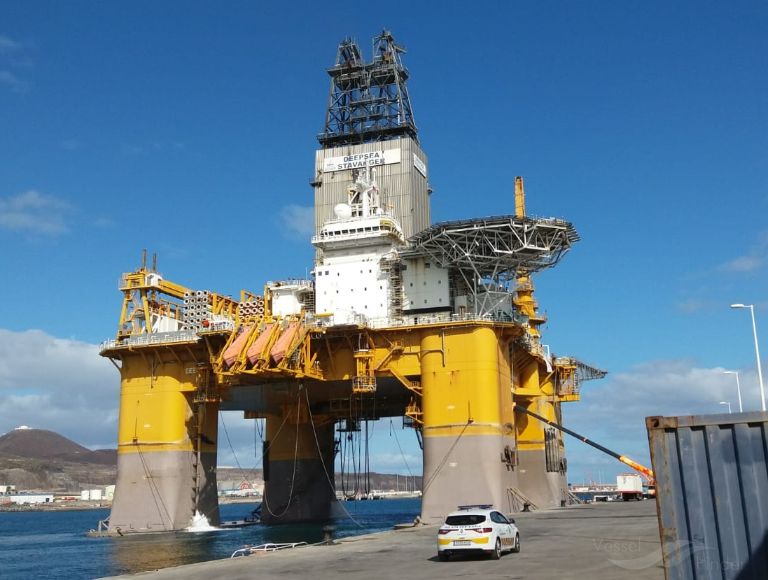 The massive rig has been commissioned by petroleum giant Total and its partners to drill the Luiperd prospect off Mossel Bay and follows the recent Brulpadda discovery, according to Mineral and Energy minister Gwede Mantashe.
"The rig is part of a $400 million oil and gas exploration drilling campaign by Total, of which R1.5 billion will be spent in South Africa through the hospitality industry, offshore services and equipment, training and contracting of local companies to support the drilling programme," he said. The campaign will take between 180 and 300 days.
In February last year, Total made one of the most important discoveries in the Outeniqua Basin's Brulpadda field. It was estimated at the time that the area could hold about 1 billion barrels of oil-equivalent gas, and could add R1 trillion to the South African economy over 20 years.