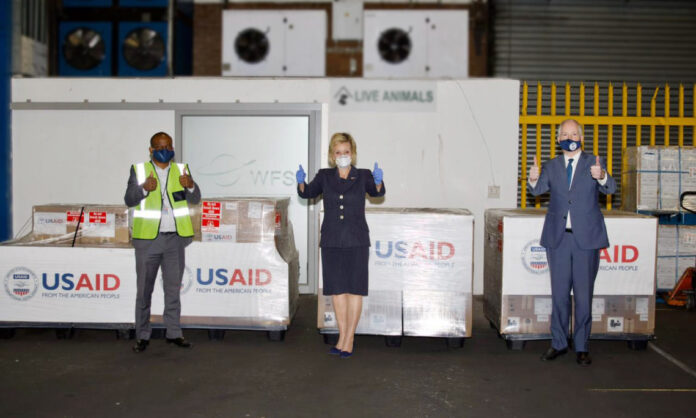 An increasing trend recently has been the sight of South Africa receiving aid and services from other countries, most of it free, but at least once paid for. A country that should be delivering help to the rest of the continent and further afield is now the one needing assistance.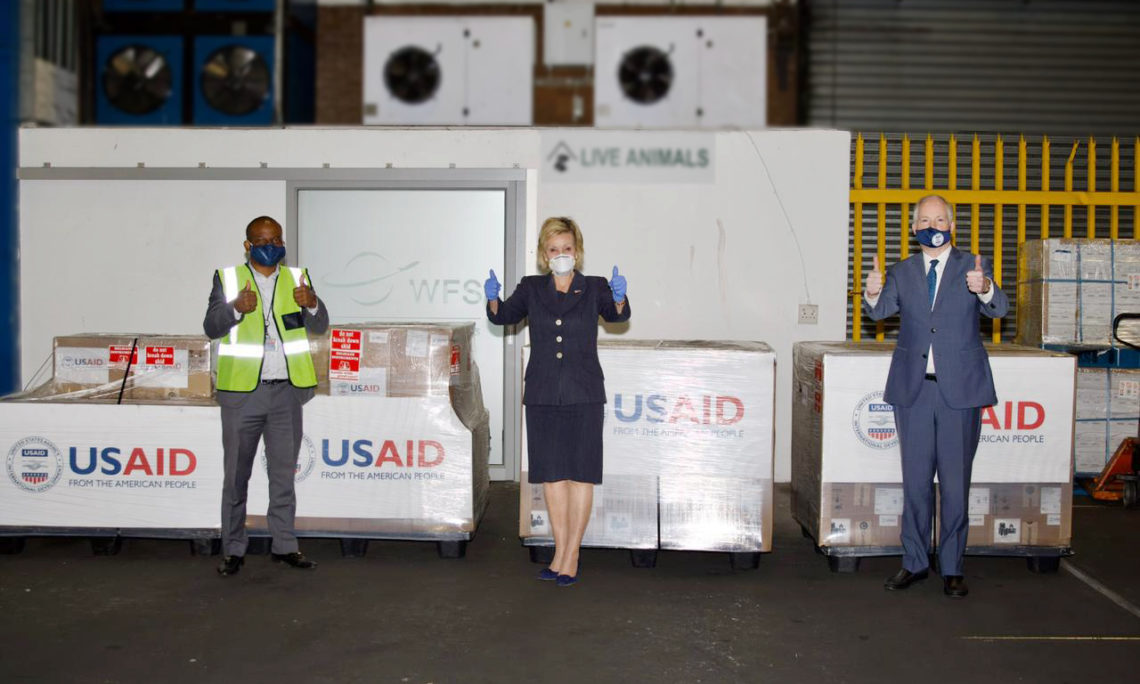 Germany – Technical experts 
On Friday, a third planeload of German technical experts and engineers arrived to help at Eskom and the Eastern Cape. Their number now totals more than 100.
China – Personal Protective Equipment
On 14 April, the South African Government, accepted a donation from the People's Republic of China: 11,000 N95 masks, 50,000 surgical disposable masks, 2000 medical protective gowns, 500 infrared thermometers, 3000 medical goggles, 10 000 disposable surgical gloves, 11 000 medical shoe covers, 3000 medical protective goggles,11 000 disposable gloves and 500 infrared thermometers.
The following companies assisted in this donation, The Bank of China Limited, Johannesburg Branch; Alibaba; The Chinese Community in South Africa; Huawei; Industrial Commercial Bank of China Limited, African Representative Office; China Construction Bank Johannesburg Branch; and LandPac.
USA – Personal Protective Equipment and Ventilators
Today it was reported the U.S. military's African Command (Africom) was donating 6 million PPE, including masks, sanitizer, and gloves to the health department. This comes at a time when the government's own PPE tenders are being scrutinised for corrupt dealings and overpricing by government members and their friends and family.
In May, the U.S. government, through the U.S. Agency for International Development (USAID), donated up to 1000 ventilators and accompanying equipment to South Africa.
Cuba – Medical staff
In June it was announced that the government would pay more than R239 million in salaries for the 187 members of a Cuban medical group who the minister of health said were specialists in areas where South Africa had shortages.
The group reportedly included 116 family physicians, 32 health technologists, 18 epidemiology technologists, 13 biostatisticians, 5 biomedical engineers, 2 public health specialists, and 1 nurse.
The move was criticised by many doctors who said that South Africa does have the experts.
Netherlands – COVID testing
In mid-July the Netherlands  provided more than 130,000 vials of GLY solution to the South African government, to be used to ramp up COVID-19 testing.
Germany and the USA – Money
Five months ago it was reported that the two countries were donating about R10 million combined, most of it to go towards communications to publicise COVID.