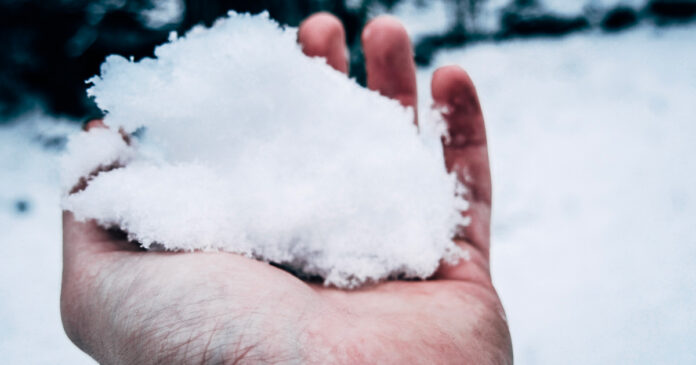 It's been bitterly cold in Cape Town today with howling winds… and perhaps even snow. A video is going viral on WhatsApp showing people on Table Mountain picking up snow from the pathway. Watch below. (Update: watch snow in South Africa and Lesotho today, 18 August 2020.)
The guy filming what seems like snow can be heard saying: "What we were thinking chaps?" The other two are wearing shorts! He also says "It is cold, look at this, this is crazy."
SANParks – Table National Park – has not been able to confirm itself if the snow is genuinely from today. SANParks asks on FB: "We have a report that there is currently snow on Table Mountain. Have you spotted any snow today?" Some say it may be sleet. Watch and decide for yourself…
WATCH Snow on Table Mountain Perhaps
The South African Weather Service (SAWS) said Monday that a strong cold front made landfall this afternoon over the SW Cape resulting in gale force winds and heavy rainfall for the SW coast and adjacent interior. "Cold conditions are expected to move over large parts of SA tomorrow," says SAWS.
There have already been reports of snowfall in parts of SA today, and SAWS predicts more "disruptive snowfalls expected over the high-lying grounds of Cape Winelands, Central Karoo and Garden Route Districts of the Western Cape as well as Karoo Hoogland in the Northern Cape" tomorrow.
Western Cape ultra-distance runner Ryan Sandes took footage three years ago when there was quite a bit of snow on the mountain. SAPeople has reached out to Ryan to find out if perhaps he took this footage this morning. If you know whose video it is – please let us know: admin@sapeople.com
As soon as we have confirmation, we'll update this story. We can say for definite that this photo, which is also going viral, is NOT from today. It was taken in 2013 when snow fell quite heavily on Table Mountain.