Anoj Singh, who has been repeatedly implicated in deals benefitting the Guptas during his time as CFO at Eskom and Transnet, has been stripped of his chartered accountant title and found guilty of 12 of 18 charges against him by the South African Institute of Chartered Accountants, who found him grossly negligent and dishonest.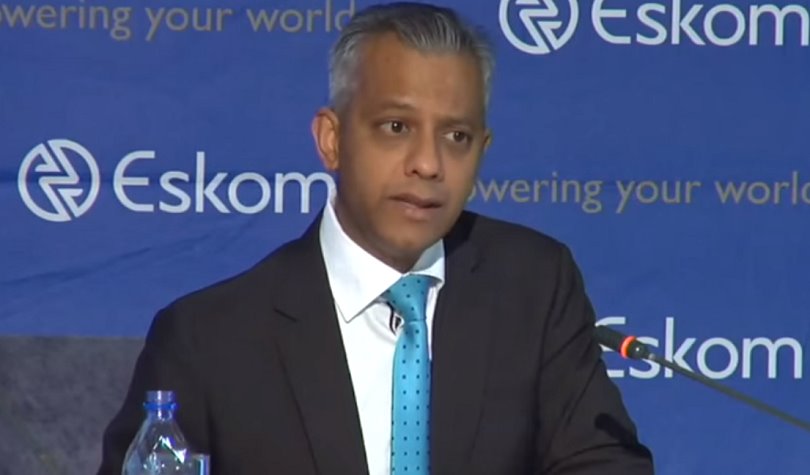 Singh was suspended by SAICA in July last year pending the outcome of the disciplinary hearing, whose results were made known today. SAICA said the sanctions of the hearing were that Singh be excluded from membership of SAICA, the findings of the disciplinary committee be published (a redacted version can be seen here) and Singh pay fifty percent of costs.
The charges related to 1) the 2014 deal to acquire 1064 locomotives (465 diesel and 599 electric) for Transnet that eventually proved inappropriate for South Africa, and at a cost that ballooned from R38 billion to R54 billion, and 2) at Eskom, the making of "payments of substantial sums to various service providers" including McKinsey and Trillion, "an improper relationship with the Gupta family" and his conduct surrounding the Tegeta Performance Guarantee and the purchase of Optimum Mine
Singh, through his attorneys, Peyper Attorneys, said in November he would not attend the disciplinary hearing.
Freeman Nomvalo, SAICA's CEO, said of the findings: "SAICA takes all instances of members' alleged contravention of the SAICA Code of Professional Conduct seriously and all of these matters are investigated, irrespective of the nature of the assignment or the individual member concerned. SAICA deals with all allegations without fear or favour. SAICA members who fail to uphold the highest ethical and professional standards compromise public and private sector institutions and the South African economy as a whole."