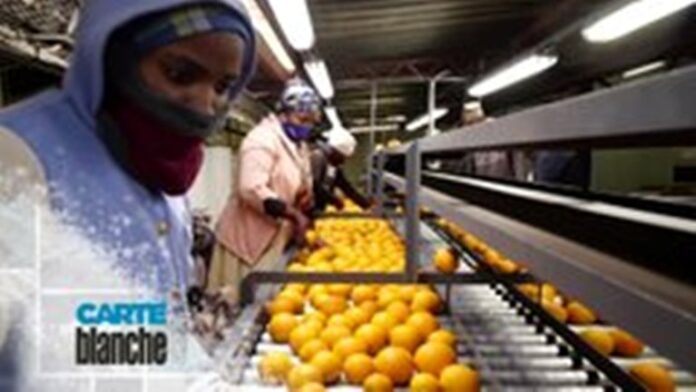 This Sunday Carte Blanche reveals the incredible and miraculous follow-up story of what happened to Sun Valley Citrus. Last year the future of the KwaZulu-Natal (KZN) citrus farm was in jeopardy, with a feud in the area leaving scores dead and hundreds facing the loss of their jobs.

QUEST:  Sweet Harvest
In November last year, the current affairs show exposed how internecine violence had brought the multi-million Rand Sun Valley Citrus estate close to a standstill. Investors had fled and workers were in danger as 40 people had already been murdered in the Weenen area. The farm's future as the largest employer in the district hung in the balance.
But nine months later, a most unlikely miracle is taking shape, says Carte Blanche. Peace has returned and, with the commitment from a local beef farmer, a businessman and 120 workers who worked together for months without being paid, the sun is rising again over the farm. Carte Blanche returned to the valley to bring a story of hope against incredible odds.
Carte Blanche says: "Unwilling to see their futures lost, 120 employees of the Sun Valley Citrus estate worked for months without salaries and a whole lot of faith that they could turn around the farm that had been the lifeblood of their valley. How did they do it?" (Producer: Joy Summers| Presenter: Macfarlane Moleli)
Watch the show overseas | Watch in SA on DStv Now
A year ago, a violent conflict in the #Weenen area in #KZN brought a multi-million rand #citrus estate to its knees as investors fled. Today, it has overcome incredible odds and is exporting oranges and paying salaries. How were things turned around? That's #CarteBlanche Sunday. pic.twitter.com/eg0yZkb5Ab

— Carte Blanche (@carteblanchetv) August 20, 2020
This weekend's Carte Blanche – an extended 90-minute broadcast concluding Women's Month in August – commemorates the struggle of every woman who has suffered under what President Cyril Ramaphosa has labelled "the second epidemic" – gender-based violence – especially under lockdown.
Carte Blanche celebrates the women and men who, undeterred, fight for justice.
You can watch the show on Sunday 23 August in South Africa on DStv Now or stream it on Showmax International overseas in most countries from Tues 25 August.
Also what's on Carte Blanche this Sunday 23 August:
THE SECOND PANDEMIC:
PRESENTER CLAIRE MAWISA SAYS: "What can we do to stop gender-based violence?" I put this question to the individuals I interviewed for this week's stories, and every one of them gave me a different answer and idea. Unfortunately, there is no silver bullet. The solution is multi-layered. It requires dialogue within families, support from communities, effective policing, and committed prosecutors. The responsibility of keeping our women and children safe is not "theirs" – it's ours. Yours and mine. So the question should be directed to you: What did you do today to help keep the most vulnerable safe?"
A Protection Order or a Useless Document?
Imagine having to spend your life running, changing jobs and cities every few months just to get away from your abuser – this despite having a court-issued protection order. A protection order is meant to be a survivor's first line of defence to prevent the recurrence of domestic violence or sexual harassment. It's a warning for abusers to stay far away or there will be consequences. But victims say it isn't worth the paper it's written on and doesn't do much to deter perpetrators. Carte Blanche investigates why police seem powerless to enforce it. (Producers: Mduduzi Miya & Ntokozo Miya | Presenter: Claire Mawisa)
Watch the show overseas | Watch in SA on DStv Now
Victims in possession of protection orders continue to die at the hands of their abusers. @clairemawisa investigates why this document does not provide the protection it promises. #CarteBlance this Sunday at 7pm on @MNet. #WomensMonth2020 #GBV pic.twitter.com/dSDhw6p78q

— Carte Blanche (@carteblanchetv) August 20, 2020
GBV Vault
When a survivor of intimate-partner violence gets the rare opportunity to take on their perpetrator in court, admissible evidence can be the difference between winning or losing. But evidence, notes and photos of injuries that victims often save on their smartphones can be lost when a perpetrator takes or destroys the device. Now, Carte Blanche meets the developers of a secure online vault that will allow vital evidence to be safely stored in the cloud and out of reach of the abuser. Could the GBV Vault help secure more convictions? (Producer: Michael Duffett | Presenter: Masa Kekana)
Watch the show overseas | Watch in SA on DStv Now
A Father Fights Back
At just 11 years old, a little girl's traumatic rape changed her and her father's life. Furious that the police seemed powerless to solve the case, he refused to let justice slide and instead launched his own investigation and single-handedly hunted down the perpetrator. His search led to a startling discovery – his child's rapist was a serial offender who'd been terrorising his community for years. Carte Blanche meets the man whose efforts ensured that a serial rapist ended up behind bars for life. (Producer: Sasha Schwendenwein | Presenter: Claire Mawisa)
Watch the show overseas | Watch in SA on DStv Now
This Sunday on #CarteBlanche, @clairemawisa tells the remarkable story of a man who thought he was just hunting down his daughter's rapist, only to find that the perpetrator was the serial offender terrorising his community. Join us 7pm @MNet channel 101. #WomensMonth2020 #GBV pic.twitter.com/b95eCMrZkS

— Carte Blanche (@carteblanchetv) August 19, 2020
C O V I D – 1 9 
Dying of Loneliness
Rallying to protect those most at risk from COVID-19, the world placed the elderly on lockdown as it tried to limit the impact of the pandemic. Even so, with employees entering and leaving old age homes, the coronavirus made its way into these facilities. But with families and friends barred from entering, Carte Blanche investigates how the pain of separation from loved ones has eroded morale and condemned some to a lonely death. (Producer: Kate Barry | Presenter: Derek Watts)
Watch the show overseas | Watch in SA on DStv Now
Inside the Wreckage of the Santa Maria
The Santa Maria Madre de Deus was a Portuguese ship which disappeared without a trace in 1643 somewhere off the Eastern Cape coastline until two curious spearfishermen stumbled on an old wreckage site that archaeologists now believe could belong to the sunken vessel. Now the treasure trove of relics that lay undiscovered for 377 years on the seabed could solve the long-standing mystery behind the demise of the Santa Maria. Carte Blanche headed to East London for a first-look at the historical treasures revealing the remnants of this long-lost ship. (Producer: Sophia Phirippides | Presenter: Derek Watts)
Watch the show overseas | Watch in SA on DStv Now
Find out how a hidden treasure of immense archaeological value lay undiscovered on the #EastLondon seabed for centuries, until it was chanced upon by two local spearfishermen. @DerekWatts brings us this story Sunday 7pm on #CarteBlanche. pic.twitter.com/CCtX0cQD1O

— Carte Blanche (@carteblanchetv) August 19, 2020
 If you're in SA – you can watch Carte Blanche on DStv Now.
If you're overseas – you can watch #CarteBlanche from Tuesdays, and thousands of other popular local South African shows & movies by subscribing to Showmax International now. You can try it FREE for 14 days. 
Carte Blanche is on M-Net & M-Net HD [101], August 23 2020 at 19:00 & again on M-Net Plus 1 [901] at 20:00
***
Please note: Carte Blanche is only available to international Showmax subscribers in Andorra, Australia, Austria, Belgium, Denmark, Finland, France, Germany, Greece, Iceland, Indonesia, Ireland, Italy, Liechtenstein, Luxembourg, Malta, Monaco, Netherlands, New Zealand, Norway, Portugal, San Marino, Spain, Sweden, Switzerland, United Kingdom. Not all titles are available in all territories. Showmax brings you the best South African series and movies, from the classics to the latest releases, from complete box sets to kids' favourites.