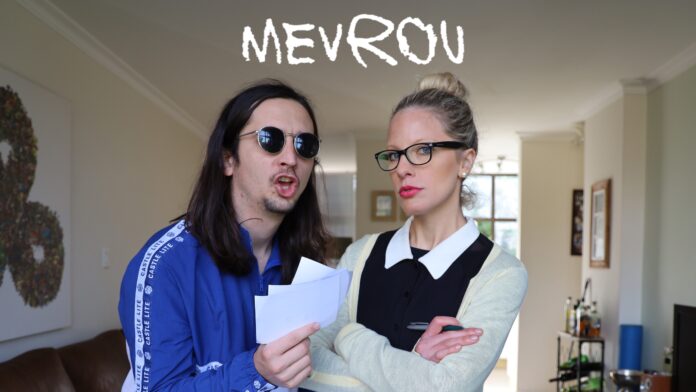 South African musician David Scott – aka The Kiffness – has released his latest music video, a "sokkie treffer" called 'Mevrou' (watch below)… and his Afrikaans teacher from High School (Mevrou du Toit) has contacted him nogal! (See her message at the bottom of the page.)
Dave said that following the success of The Kiffness' Lockdown Parodies, he decided to release an original Afrikaans song, featuring his awesome wife Jüte as "Mevrou". (Fans will recognise Jüte, who has often appeared in the background of The Kiffness videos).
The song has done incredibly well, striking a chord with many South Africans who relate to the angst of delivering an Afrikaans oral after the holidays. In just two days since it was released (Friday), the song reached #1 on the iTunes South Africa pop charts and the music video has racked up over 290k views across Facebook, Youtube, Instagram & TikTok.
WATCH VIDEO The Kiffness – Mevrou (Official Music Video)
Dave says: "Lockdown has given me the opportunity to reflect on my life, and work through some of the childhood trauma which has held me back from realising my full potential as a human. One specific trauma which I have ignored for far too long is Afrikaans Orals, so I made an Afrikaans pop song about it, and I'm so grateful that my wife Jüte was able to help me through it."
He says one of the best things about releasing 'Mevrou' is that "my actual Afrikaans teacher from high school, Mevrou du Toit, saw the song and left this amazing comment on Facebook."