This weekend Herman Mashaba launched his new party, Action South Africa. He has drawn several disaffected ANC and DA members like Makhozi Khosa and Funzi Ngobeni. (One probably shouldn't mention Vytjie Mentor, who gave shaky testimony at the Zondo Commission and has lots of question marks about her past, which she brings with her into the new party.) While I wish Mashaba well, I can't help thinking about living in Johannesburg when he was mayor there, for that is the record that he should be judged on and gives a good idea of what kind of party he will lead.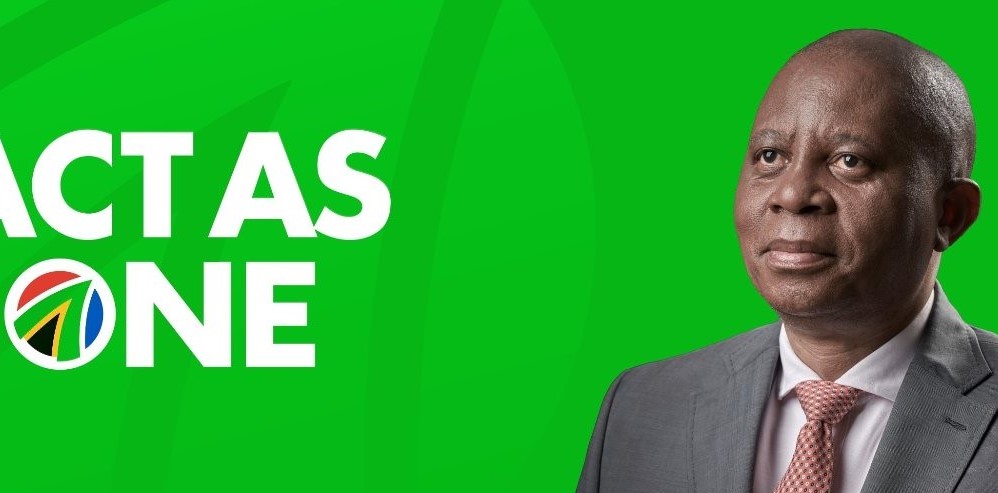 Mashaba became the first post-'94 non-ANC mayor of Johannesburg four years ago. Those were heady days. There was lots of excitement about him cleaning up the mess the ANC had left behind. Lots of people said he would never be able to do the job, but I didn't believe them.
I moved to Johannesburg at exactly the same time that Mashaba became mayor, and I bought a flat downtown, smack in the middle of what I've heard called Crime Central. Jeppe Street, to be exact. Downtown especially was a mess, potholes, missing manhole covers, garbage, traffic lights not working, illicit trading and hijacked buildings everywhere. Anyone who lived there saw it every day.
Three years later, Mashaba threw in the rag, blaming it on Helen Zille and a faction in the Democratic Alliance, but it had felt for quite a while already like he had left the Democratic Alliance long before that. Some accused him of being a patsy to the Economic Freedom Fighters, whose support he needed to keep the Johannesburg government going, but to some of us it felt like he was always a member of the Mashaba Party. He did things his own way, and you were never sure which way that was. The result was that he left lots of people angry, lots of people who'd been in his corner from the beginning. Now they just wanted to see him gone and they reminisced, it was hard to believe, about the days before he was mayor.
Exodus
Mashaba talked big about the city and his vision to regenerate the downtown area, encourage business to return and revitalise Joburg's historic core. Early in his tenure he outlined grandiose plans, even touting ideas to reopen the iconic Carlton Hotel. The reality of his administration was somewhat different. Under Mashaba's watch, the inner city declined further. Disastrous lapses in urban management and the reduction of visible policing led to a slump in confidence in the area not seen since the early 1990s. While urban management has long been an issue downtown, the area had slowly stabilised under Mayor Parks Tau and his predecessor Amos Masondo.
Mashaba's tenure began a reversal of previous efforts to arrest decline and set off a new mass exodus of business, rivalling the great corporate flight northwards in the early '90's. His brief term saw the exit of several remaining major head offices that his predecessors had fought so hard to retain downtown. These include Transnet, Mutual and Federal, Computershare, Sappi, and others. Even longtime key CBD anchors like AngloGold Ashanti and Anglo American decided to vacate their impressive downtown campuses while Mashaba was at the helm. Anglo had previously touted plans to reinvest in their CBD campus, centralising operations at the historic 44 Main Street and providing much needed additional private sector investment, key to stabilising and revitalising the downtown node. Not anymore, Anglo are now decamping to a soulless spec office in Rosebank. The company's soon to be empty Main Street buildings still bear a banner from before Mashaba was mayor, it reads  'Anglo American, proud to be part of the CBD".
Unhijacking buildings 
The first thing I noticed about Mashaba's reign was his determination to get hijacked buildings back from the illegal landlords. One day there was a huge commotion out on Jeppe Street, and it turned out to be the Red Ants emptying Fatti's Mansions, a large hijacked building on the corner of Harrison Street. Anyone who passed by Fatti's before the evacuation would usually cross the street first, so bad was the vibe. It wasn't a safe place, nor the area around it, and you were never entirely sure that something might come flying down from one of the windowless upper floors. Some 200 people were forcibly taken out of the filthy building, which hadn't had electricity or water for years, and their possessions lay strewn across Jeppe Street for several days.
As the months passed, however, nothing happened at Fatti's Mansions. I passed by regularly to see if there was some kind of movement. Nothing. The months became one year, two years, three years. Fatti's is still an empty building. While I think it's great that there's one less hijacked building, I kept wondering why nothing was done to fix it up and put people back in there. If the housing crisis in the city was so bad, why wasn't Fatti's being used?
The big clean-up that didn't happen
Next came Mashaba's #AreSebetseng campaign. One Saturday a month, citizens were exhorted to go out and clean up the garbage littering the streets. The city sent a team to Kigali – the famously clean city where even the president goes out to sweep – to see how the Rwandans did it. I'm not sure why they had to go to all that expense to figure out a programme that was self-evident, but that's another issue.
From the first clean-up day, I went out in my own area, which badly needed cleaning, and did my own thing. It quickly became clear that very few people were buying into Mashaba's programme. Each month, he would go to a different part of the city and join the clean-up. Like everything else he did, there always seemed to be lots of social media surrounding the event. He seemed more like a pop star than a mayor.
One Saturday, finally, Mashaba announced he was coming downtown, to my area. When I reached the gathering point at the Pikitup offices on Loveday Street, probably one of the dirtiest areas downtown (not good publicity for a sanitation agency), several dozen people had gathered. Almost everyone seemed to have AreSebetseng T-shirts, took selfies of themselves holding empty garbage bags, and within an hour had disappeared. I don't think any of them, Mashaba included, had realised the massive heap of garbage awaiting them on Bree Street and beyond. And they made not a dent in it.
Garbage cans and streetlights?
Garbage in downtown Johannesburg got worse, if that was possible. And everything else stayed the same, potholes, broken streetlights, broken traffic lights, illicit trading, missing manhole covers, crime. After three years, it was terrible to admit, things were not good. Two very easy fixes – the streetlights to make people feel safer, and more garbage cans to decrease litter – it was impossible to get anyone to move on. Several of us tried, numerous times, but pleas fell on deaf ears. One got the feeling Mashaba was more interested in showy things, big statements, photo opportunities.
Then, suddenly, it was white people and people with too much money who were the problem. They were the ones who didn't care about the poor people in the city, and Mashaba was suddenly on their side. I found the accusations rather odd, given that downtown Johannesburg is hardly a place for the wealthy, and yet to live there you have to pay the same rates as in Cape Town, where you actually get services delivered.
It's been fascinating to watch people on social media go crazy for Mashaba and say they will vote for him and he should lead the government. This man who, when the DA put him forward as mayoral candidate, got laughed out of the room. (I wonder if some of the same people who sing his praises today laughed at him back then.) Some of us supported him long after it was obvious he was not doing our city any good, but then even we gave up. And then he dumped us. In the end, he said he had deep-seated reasons for doing so, even though he had pledged to get the city back on its feet, and he would spend five years doing so.
I can't help think that he could quite easily do the same thing to his newly formed party. So while I wish him well, I'd rather stay in a city that he or his party don't run.