Only days after the most recent brutal farm murder, a debate on farm killings is scheduled to take place in Parliament tomorrow, according to the Democratic Alliance.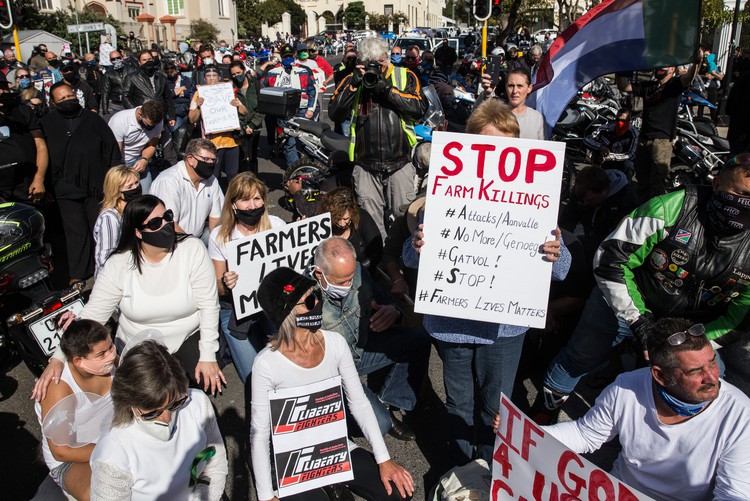 The most recent farm murder took place over the weekend, when Glen and Vida Rafferty were shot and killed on their farm near Newcastle, KwaZulu-Natal. Large motorbike rallies across the country recently have focussed attention on the slayings too.
"The lockdown laid bare the desperate challenges in safety and policing in rural South Africa as well as the lack of care and action on the part of the ANC government to address this crisis," the DA's Dianne Kohler Barnard said in a statement today.
KZN Premier Sihle Zikalala today made a statement – rare for an ANC official – condemning the killings. He was quoted in News24 saying: "The ongoing killing of farmers goes against the spirit of ubuntu. It is an indictment on the significant contribution the farming community has made in the upliftment of our rural people."
Kohler Barnard said, "These recent attacks tend to be incredibly brutal with farmers and farm workers terrorized and tortured before they are eventually killed. We saw this in the case of the Brand-family who were kidnapped and finally murdered by five assailants who broke in as they sat down to have Sunday lunch.
"We saw this when the pregnant Zakiyya Ahmedjan Ismail had her throat slit while her children and husband were being attacked in another room.
"When 80-year old Dalene van der Hoven was attacked, kidnapped and abandoned to die in -5° weather over the Lesotho border.
"And most recently, when Glen and Vida Rafferty were murdered in cold blood on Saturday night."
"The Democratic Alliance speakers will not pull their punches to ensure that government is held to account for farm attacks and murders and to ensure that the ANC government finally commits to keeping our rural communities safe."