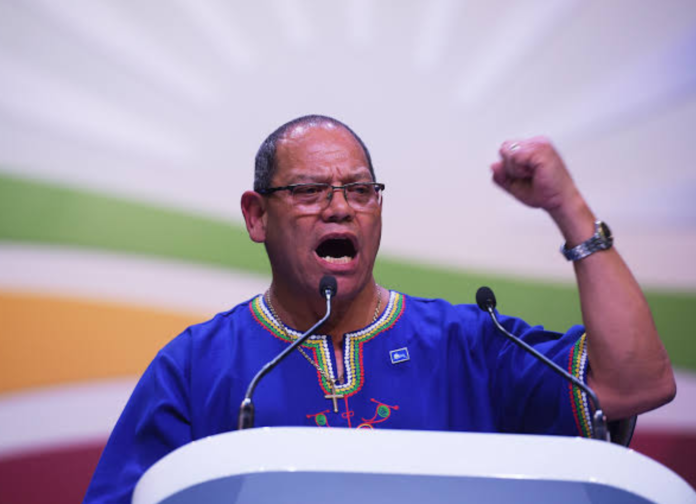 Democratic Alliance (DA) leader John Steenhuisen says it is unfortunate that, in leaving the party he (until recently) wished to lead, John Moodey – who resigned as DA Gauteng Leader yesterday – has "spread blatant falsehoods which appear to be an attempt to justify his reasons for leaving".
Addressing the media today, Steenhuisen said it's "regrettable" that matters still undergoing internal process are now being played out in public.
Steenhuisen said: "In leaving, Moodey has sought to deflect attention from himself by defaming his erstwhile colleagues, playing the race card, and seeking to inflict as much damage on the party as he could on the way out by spreading mistruth and false rumour.
"The DA wish to ensure the facts are understood and they are:
"Mr Moodey, in resigning, is running away from facing very serious charges relating to an attempt to frame a political opponent in a sex-for-jobs scandal, which also allegedly involved attempting to bribe two young and vulnerable first-time councillors into giving false evidence.
"Moodey was also to face a charge that he was involved in offering these councillors promotions on the candidates' list for the 2021 election, if they co-operated into making false statements to smear the senior politicians.
"It is to be noted that the charges Moodey were to face are not based on hearsay evidence and mere allegations from party members. The evidence in this case includes tape recordings of relevant conversations as well as documentary evidence."
Steenhuisen said the case was one of the most serious that has ever been before the DA's Federal Legal Commission (FLC). Their proceedings were due to be heard in the near future. In such proceedings, Moodey is given full right to review all evidence and bring forward his own legal defence.
"It is clear that John Moodey preferred to leave, choosing to avoid the formal disciplinary hearing as he is no longer a member of the DA. He also issued a blatant threat saying he would "expose the DA" if the party reacted to his allegations," said Steenhuisen.
"The party has nothing to hide. John Moodey does, and his threats will not prevent us from setting the record straight."