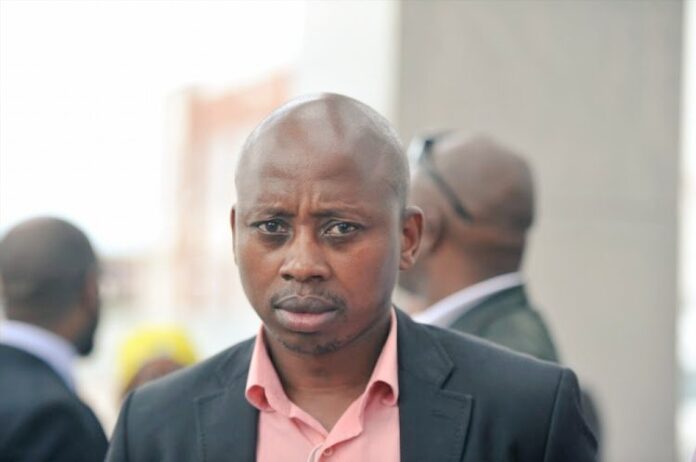 The Supreme Court of South Africa today dismissed the appeal of Nelson Mandela Bay ANC councillor Andile Lungisa over his sentence to two years in jail over an incident in 2016 where he hit a Democratic Alliance councillor over the head with a water jug (see video below).
Lungisa was found guilty in April 2018 on a charge of assault with intent to do grievous bodily harm and was sentenced to three years' imprisonment, one year of which was suspended for five years if he was not found guilty of the same offense. An earlier appeal to the Eastern Cape High Court was dismissed.
The incident happened in October 2016 in the council chamber, according to court records. Lungisa, who was the ANC leader in the council, attacked the DA's Ryno Kayser. The incident was recorded on his phone by DA councillor Ronaldo Gouws.
After the removal of an ANC councillor at the meeting was refused by the ANC, "the meeting then descended into chaos," the court said. "It is at this stage that the
appellant hit the complainant on his head with a glass jug filled with water. The complainant fell to the ground and bled profusely. He became unconscious and was taken to hospital, where he received medical treatment."
The ANC yesterday suspended Lungisa over the conviction. Lungisa has apparently said he will fight the suspension, although the court ruling today means he faces two years in jail. An incendiary figure in the ANC, Lungisa regularly posts tweets in favour of ex-president Jacob Zuma.