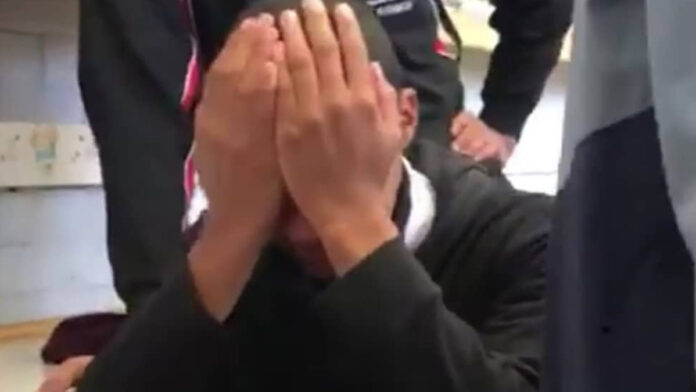 Classmates at a school in Cape Town, South Africa, are inspiring the nation with their kind gesture for a friend in need.
Seventeen-year-old Tashreeq Doovey, from Hanover Park, was recently robbed of his cellphone when he suffered a seizure while he was walking home. Not only is he a matric student, but also the sole breadwinner to his mother and three younger siblings.
His classmates at Windsor Secondary School knew how important the phone was to him, and so they all pitched in together to buy him a good quality used cellphone. Tashreeq was blown away and said it made him cry when he discovered how his friends had spent a week planning the wonderful surprise.
Not only did they buy him a phone, but they also realised with everything going on in his life that the last thing on his mind would be buying his Matric 2020 jacket… so his peers pooled their money to get him one!
And that's not where the kindness ends. One of his friend's mothers – Roxanne Carter – set up a BackaBuddy page to raise funds for Tashreeq (or Tasreeq). She says: "The aim is to raise enough money to sustain the household without him having to work weekends until he has completed his final matric exam."
This will help him be able to focus on his final few months of school. R50 000 of the funds raised will be used to help cover groceries, electricity, transport and data for school projects.
"Any additional funds raised above the target will be used to further Tasreeq's education and allow him the freedom to attend a university/college of his choice and further his dreams," says Roxanne.
She says he has been missing out on matric lessons because he's at work, so she hopes this will lighten his loud. She added: "This is not an isolated matter. This is a reality for many."
Roxanne set the target at R55,000 when she set up the fund a few days ago. Donations have poured in, and today the amount received is nearing double that at R97,110!
Roxanne says she was so proud of Tasreeq's friends and their selfless attitude. "As a mother I am so proud of the person we are raising… I'm pretty sure the other parents feels the same…. Here's to the class of 2020… Well done… I'm extremely proud of u guys…"
To Tasreeq, Roxanne says: "Tashreeq Doovey oh my baby u have crept so deep into my heart. I'm in awe.. I'm so proud of you my boy…"
This week, we saw the true meaning of humanity. A group of Windsor High School students reached out to one of their fellow students, Tashreeq Doovey who was robbed of his cellphone on his way home from school. 021 News caught up with the Hanover Park man.

Posted by 021 News on Monday, September 7, 2020