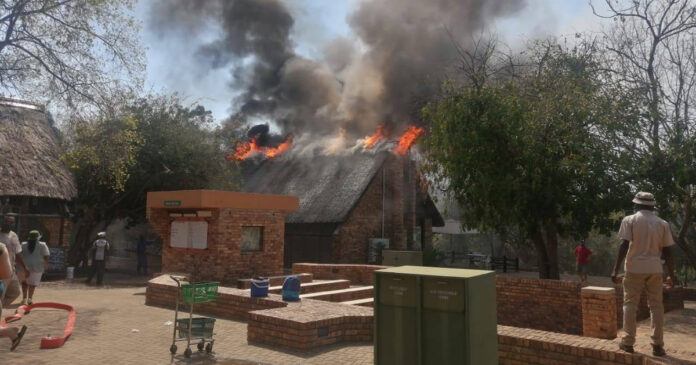 Kruger National Park (KNP) management has confirmed that a fire broke out from the restaurant kitchen at Berg en Dal Rest Camp today, Monday 14 September 2020, at around 10h00. The fire has since been extinguished.
South African National Parks (SANParks) said in a statement on Monday afternoon: "The contractor team who are refurbishing the units at the camp, together with staff members, reacted quickly and managed to contain the fire before it could spread throughout the whole building, but part of the facility (kitchen and dining hall) has been damaged."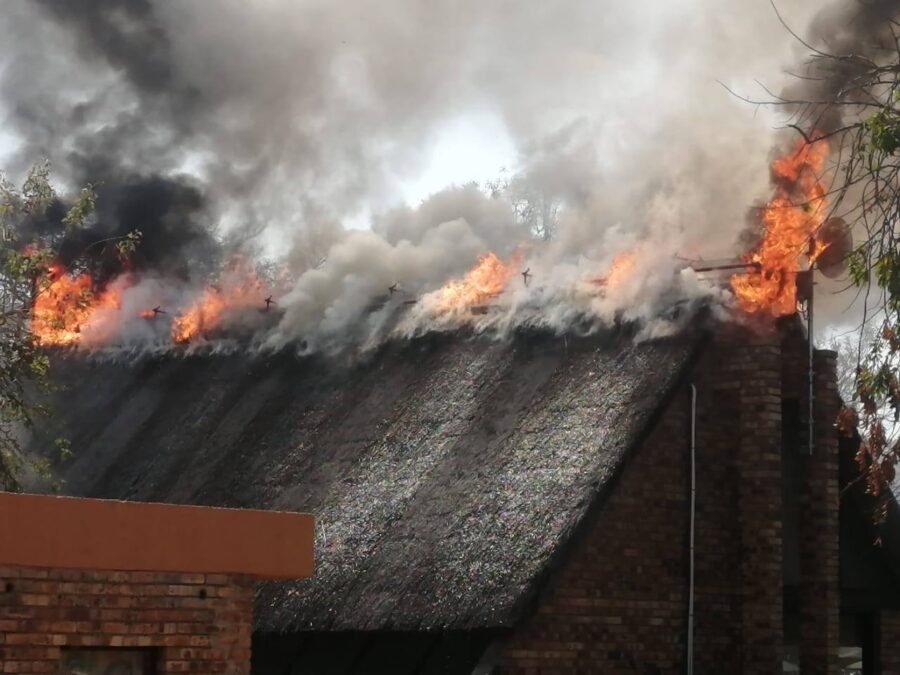 No injuries or fatalities were reported. The cause of the fire is still being investigated at this stage, said SANParks.
DA Shadow Minister of Environment, Forestry and Fisheries, James Lorimer, said this – the second fire at the Kruger National Park in five days – shows underlying problems. Five days ago, the shop at Letaba camp was destroyed by flames. The cause of that fire is also still undetermined, he says.
"These fires come in light of the Kruger Park CEO, Fundisile Mketeni dodging giving answers about what's going on with the Park's accommodation crisis. At a meeting of the Portfolio Committee on Environment, Forestry and Fisheries on 2 September, I asked Mketeni to provide details of how much of the Kruger Park's guest accommodation was not usable, and what the reasons were for it not to be available," Lorimer explained in a media statement on Monday.
"Although I asked for those answers within 24 hours, Mketeni was protected by ANC Committee Chairperson Fikile Xasa, who allowed 7 days for written answers to these questions to be delivered. That deadline has come and gone, and if Mketeni has delivered his report, it has not been passed on to MPs."
Lorimer has also not yet received a reply to a letter to Xasa, sent on 1 September, requesting a special meeting of the Portfolio Committee to drill down into these and other questions about the state of Kruger National Park.
Lorimer said today: "This strengthens the perception that there are major problems at the Park, which are being deliberately hidden by Park management and the ANC. This perception is fed by large numbers of complaints by members of the public who have visited the park and by the extreme hostility with which SANParks has treated criticism on social media. Meanwhile a trade union has made allegations of wide-scale corruption and nepotism in Park management.
"The Kruger Park's financial losses due to the lockdown have had to be covered by a grant from the government, that is why it is vital that accommodation is available so as to generate income. The unavailability in accommodation has already interfered with the resumption of domestic tourism. The fires will make this worse.
"Minister Barbara Creecy and SANParks owe us an explanation," says Lorimer.
See more photos here.