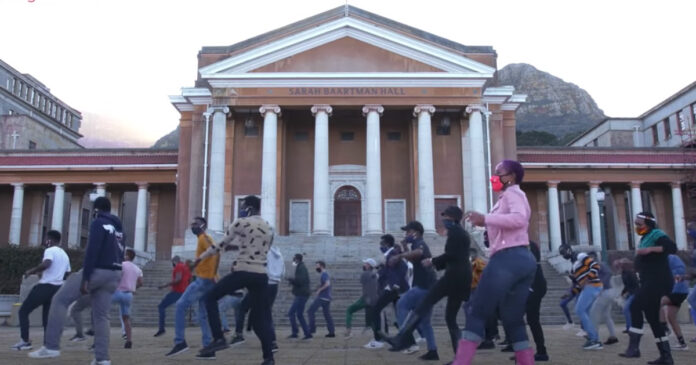 Each year, Prof Mamokgethi Phakeng goes on a hike with the UCT Mastercard Foundation Program Scholars. The initiative, built on the premise that all young people, no matter their starting point in life, should have the opportunity to obtain a quality education and pursue their aspirations, provides full-cost scholarships to young Africans pursuing first-time undergraduate or postgraduate degrees.
This year the annual hike was cancelled due to COVID-19 and so when the President announced the country's move to Level 1, the VC came together with the scholars to do the #JerusalemaDanceChallenge to celebrate Heritage Day.
PHOTO LERATO MADUNA. DIRECTOR ROXANNE HARRIS. CAMERAWORK EVAN ZERF, JULIAN BRUYNS. DRONE OPERATOR EROL ERIKSSON. VIDEO EDIT OATMEAL PRODUCTIONS. PRODUCTION UCT'S COMMUNICATION AND MARKETING DEPARTMENT.
Source: www.news.uct.ac.za