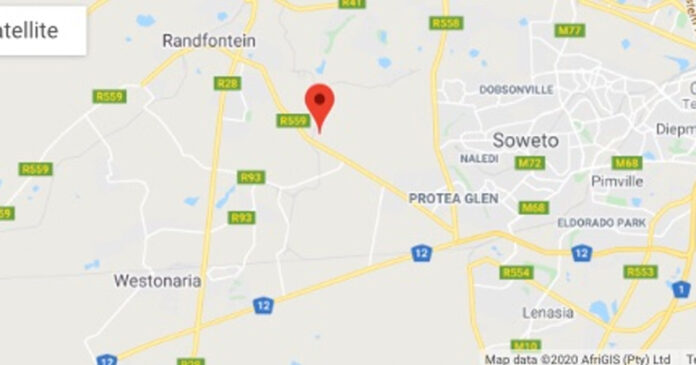 A 2.8 magnitude earth tremor was felt in Gauteng, South Africa, on Thursday afternoon just after quarter to one, as confirmed by the South African Council for Geoscience (CGS).
The epicentre was measured about 5km south east of Randfontein, in the West Rand of Johannesburg, said the CGS.
Gauteng Weather said on Twitter: "BREAKING: Preliminary data from the SA Council for Geoscience suggests 2.8-magnitude tremor recorded SE of Randfontein at 12:47:09 on Thursday. It was felt mainly in parts of the West Rand."
The CGS said the earthquake registered a preliminary 2.8 on the local magnitude scale, as measured by the SA Seismograph Network
Although many people reported feeling the earthquake, including in the Magistrate's Court, most responses were laden with humour, especially from those still waiting for yesterday's threatened thunderstorm. One user said: "I think I'm dead. Never felt a thing and I'm in Roodepoort…" Another said: "I'm not sure I am a resident of Gauteng. Felt nothing. No storm. No earthquake. Nothing."
Gauteng Weather got in on the humour too. When one Twitter user tried to claim that West Rand is not in Gauteng, Gauteng Weather very quickly responded: "Is that your final answer, or would you like to call a friend?"
What caused the earthquake in Joburg?
Many social media users said tremors in the region are a regular occurrence that have been felt for years, thanks to mining.
Michelle Grobbelaar from CGS told SAPeople: "It is difficult to determine with certainty what caused the earthquake. However, that being said, it did occur in the mining region where we have recorded many earthquakes in the past. Detailed analyses of the data from the seismometers will enable us to compare the mechanism of this earthquake to those that have 'been felt for years' and thus determine whether they are similar.
"With our scientists planning to soon visit the site to interview the public, we are hoping to obtain more clarity on this event."
There is another warning today of the possibility of 'severe thunderstorms' in Gauteng.