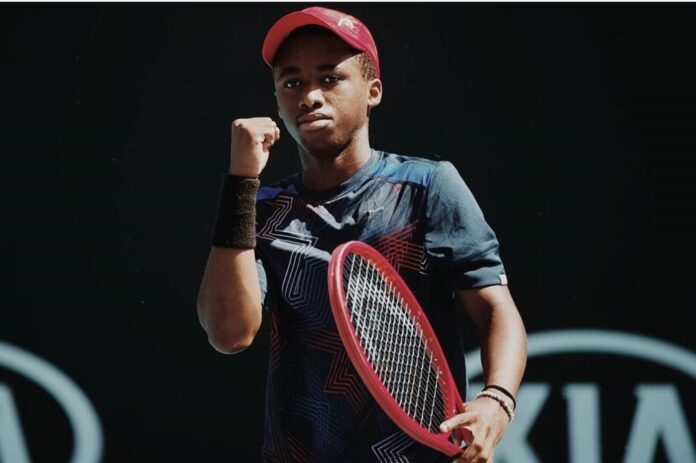 South African teen tennis sensation Khololwam (Kholo) Montsi has blasted through to the second round of the Boys Singles at the prestigious French Open which is currently being held at Roland Garros in Paris.
The 17-year-old, who has been training hard in preparation for this tournament, made a fantastic debut in the Roland Garros juniors with a 6-2, 6-2 victory over French player Axel Garcian.
"He now marches on to the second round! 👏🏾🙌🏾💪🏾🇿🇦," tweeted proud East London sports journalist Yoza Qoshe.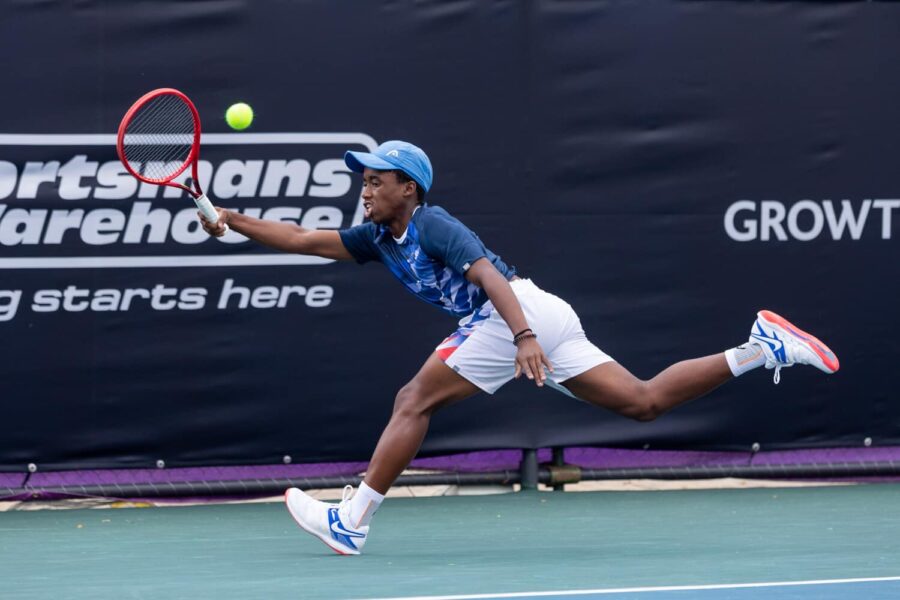 Tennis South Africa (TSA) said "A debut and a first Roland Garros Junior Championships win!"
According to TSA the first set took 41 minutes! The full match took 1 hour and 13 minutes.
It's been a year of firsts for Montsi who started 2020 in January playing at the inaugural ATP Cup in Brisbane, where he was the youngest player at the ATP Cup… and got to rub shoulders with world tennis legends like Novak Djokovic.
Montsi has been training at Burgundy High Performance Centre for the last year, tweeted a delighted Bugundy HPC.
The Centre said it had been busy working with the world number 13 "on his athletic and mental development ahead of his final junior Grand Slam before hitting the @ITF_Tennis
men's tour."
Montsi is South Africa's number one ranked male junior. His coach, Murray Ingram, who flew with him to Paris at the end of September, said: "1st win under the belt. Super proud of this kid!"
Montsi is seeded tenth in the French Open 2020 Boys' Singles which started on Sunday.
🚨JUST IN!🚨

17 year-old South African tennis sensation Kholo Montsi marked his Roland Garros juniors debut with a 6-2, 6-2 victory over Frenchman Axel Garcian. He now marches on to the second round! 👏🏾🙌🏾💪🏾🇿🇦 @MontsiBrothers pic.twitter.com/UnEO9WPjOL

— Yoza Qoshe (@Prince_Yyoza) October 4, 2020
Kholo Montsi during his training before the tournament:
Kholo Montsi @MontsiBrothers is in the final stages of his build up to the French Open @rolandgarros.

We've been busy working with the world number 13 on his athletic and mental development ahead of his final junior Grand Slam before hitting the @ITF_Tennis men's tour. 💪 pic.twitter.com/mgcB8vghUB

— Burgundy High Performance Centre (@burgundyhpc) September 21, 2020