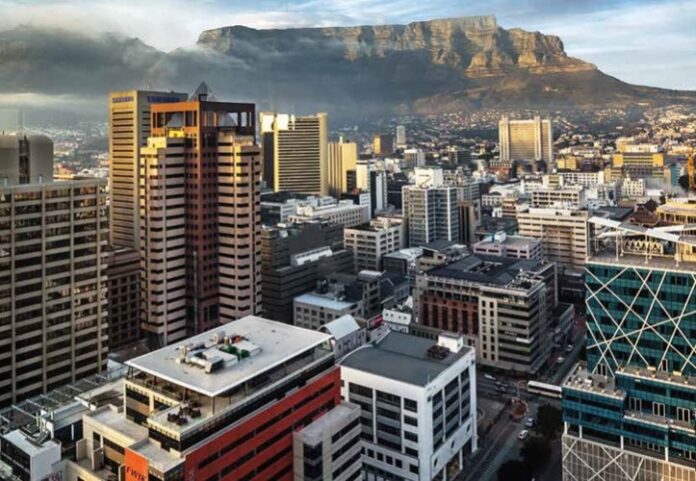 Property investment of almost R14 billion underpins the Cape Town CBD's resilience in the face of the devastating health and economic effects of the Covid-19 pandemic, according to a new report.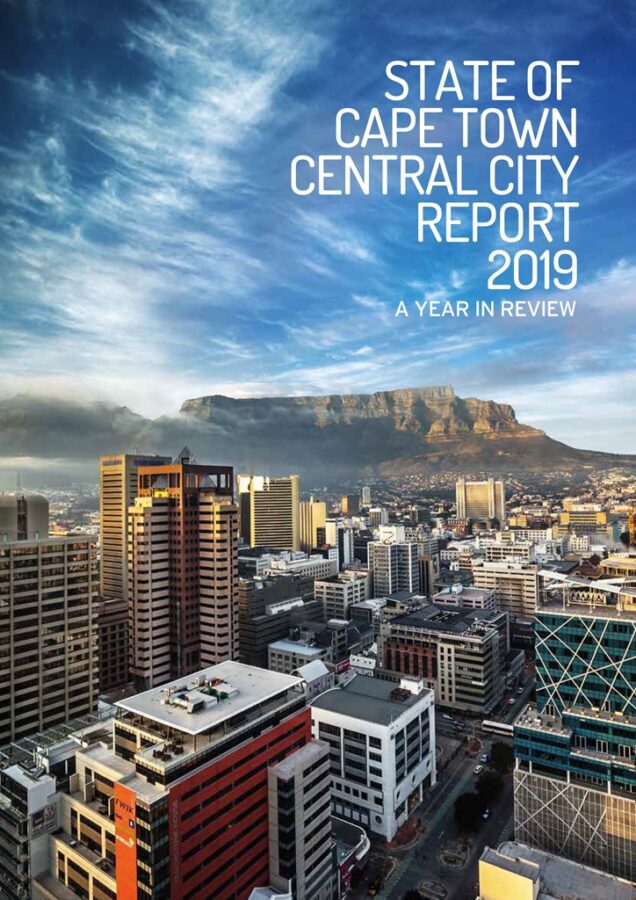 The State of Cape Town Central City Report 2019 – A Year in Review (SCCR), the eighth and the biggest so far, was published today by the Cape Town Central City Improvement District. It dealt with the success of the Foreshore development, numerous projects in development or planned, and Cape Town as the art capital of Africa, among other things.
The Central City "held its own quite remarkably" in the year under review, despite 2019 being "incredibly difficult," according to CCID Board chairpman Rob Kane.
"Stakeholders and investors in the CBD have had to cope with the aftermath of the 2018 drought and subsequent water crisis, ongoing load-shedding and a tough economic climate," he said.
Though the pandemic fell beyond the ambit of the SCCR report, a five-part section is devoted to reflections on "Surviving Covid-19" by Wesgro CEO Tim Harris, Economic Development Partnership CEO Andrew Boraine, HTI Consulting CEO Wayne Troughton and economist Brian Kantor of Investec Wealth and Investment and Arthur Kamp, Chief Economist, Sanlam Investments.
Kane acknowledged the "global devastation" Covid-19 caused, saying it "has damaged the Central City's economy." But the economic performance of what is arguably South Africa's most successful Central Business District means the Central City is well placed to navigate a path to recovery.
The SCCR report shows that, according to the City of Cape Town's 2018/2019 property evaluation, the value of Central City property stands at R44.1 billion, and that the total value of property investments in the Central City – recently completed, under construction, proposed or planned – is R13.83 billion. This includes 14 projects of R3.7 billion under construction, R5.2 billion for 11 projects in the planning phase and R3.9 billion for six projects slated to start in the next two years.
It said the Foreshore precinct has emerged as a key property investment node, due, in part, to the expansion in 2018 of the Cape Town International Convention Centre, which achieved a turnover of R277 million in 2018/2019.
"This world-class venue, which contributed R4.5 billion to the Western Cape GGP, was a key driver in 2019 of the Central City's visitor economy as well as its knowledge and eventing economy, all of which continued to expand in 2019."
The report also found that for the third straight year the city has thee lowest overall vacancy rate of 7.3 % of the country's five largest metros. According to the SAPOA Office Vacancy Report (Q4 2019), the city's vacancy rate compares very favourably to that of Johannesburg (12.5 %) and is well below the national office vacancy rate of 11 %.