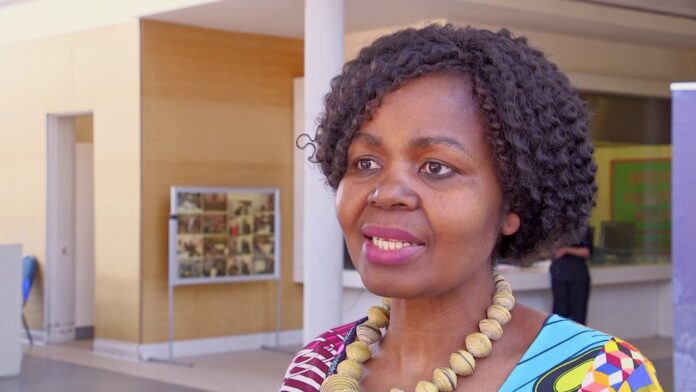 South Africans across the land have expressed shock and sadness at the passing of Dr Vuyokazi Mahlati (55), an agricultural group leader who was also the chairperson of the Advisory Panel on Land Reform and Agriculture.
President Cyril Ramaphosa has hailed the late Dr Vuyo Mahlati as a land reform champion and a tireless advocate for the empowerment of smallholder farmers and rural women.
"This is a great blow to the agricultural fraternity and to the country as a whole; more so at a time when much of our work around land reform is coming to fruition," President Ramaphosa said on Wednesday. "Our thoughts and prayers are with her family, colleagues and friends at this difficult time, and the entire country mourns her loss."
Agricultural organisation Saai, said in a statement that Dr Mahlati is an agricultural leader who will be missed.
"It is with shock and great sadness that Saai has learned of the untimely passing of Dr Vuyo Mahlati, President of the African Farmers Association of South Africa (AFASA)," said Saai.
Saai said Dr Mahlati was an agricultural leader in a league of her own, who not only highlighted the plight and articulated the aspirations and dreams of black farmers in South Africa, but who also mainstreamed the interest of women farmers during a time when that space was occupied by no one else.
She brought legitimacy, urgency and policy content to the debates around smallholders and beneficiaries of land reform. The value she added to the discourse about agriculture amongst farmers and other stakeholders in the value chain, made South Africa a better place, said Saai.
"She will be missed far beyond her own organisation. Saai wishes to express the condolences of family farmers across the country with the family, friends and colleagues of Dr Mahlati and with the members and leadership of AFASA. May she rest in peace," says Dr Theo de Jager, Saai's Chairperson of the Board of Directors.
Extending heartfelt condolences to her family, friends and colleagues, GCIS Director-General, Phumla Williams, said: "The country has lost a great visionary leader, who impacted many lives, embraced challenges and has had a profound effect on the future direction of South Africa, particularly on agriculture and land issues. Her life was characterised by her passion to drive social change to better the lives of South Africans."
Mahlati was serving her second term as a member of the National Planning Commission.
In May 2010, she was appointed to serve as one of the inaugural members of South Africa's National Planning Commission for five years, responsible for crafting the National Development Plan.
Mahlati was also involved in business through her company, Ivili Loboya, which produced South Africa's first cashmere created and processed in rural Eastern Cape.
"She will be remembered for her passion for empowering women, and having established the country's first commercial cashmere production facility in the Eastern Cape, she had both in-depth knowledge and experience of the challenges women farmers face," President Ramaphosa said on Wednesday.
She was a recipient of the "2019 Woman of Substance" Award presented by the African Women Chartered Accountants.
Mahlati was a recognised global thought leader, who participated in global think-tanks on corporate diversity leadership and inclusive development.
"Our thoughts and prayers are with her family and friends. May she rest in peace and may her legacy continue through the lives of all those she had touched," said Williams.
Also paying tribute to Mahlati, Agriculture Land Reform and Rural Development Minister Thoko Didiza said Dr Mahlati will be remembered by how she touched many lives with her smile and energy.
"Always engaging to find solutions to the many challenges that our country face, more so in agriculture, rural development and land reform matters. In a number of areas where she served, she always went an extra mile to ensure success and excellence," Didiza said.
The Minister also thanked Mahlati's husband, Gilimamba Mahlati and the children for sharing their mother with the nation.
Sources: Saai and SAnews.gov.za