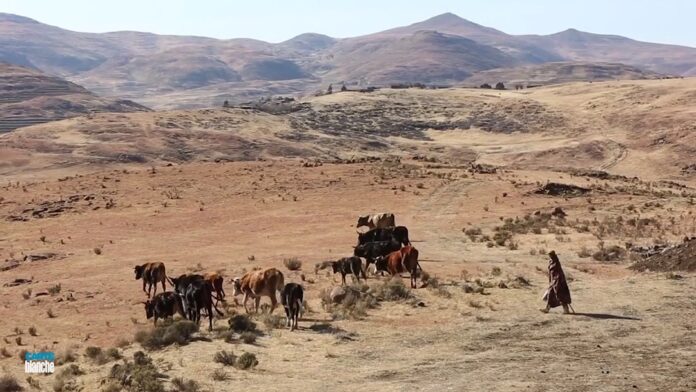 The Independent Police Investigative Directorate (IPID) will investigate allegations that members of the South African Police Service (SAPS) are involved in the stock theft syndicate operating in the Senekal-area in the Free State.
Rumours surfaced on social media following the arrest of two alleged stock thieves, charged with the murder of young farm manager Brendin Horner (22). Outraged local residents accused local police officers' alleged involvement in stock theft for the fact that nothing had been done sooner to arrest stock thieves in the area and prevent a tragedy such as Horner's murder which has devastated and angered much of the nation.
The Democratic Alliance (DA) has welcomed the investigation and called on the IPID to expand the investigation to encompasses more rural communities in South Africa, saying it has been reliably informed – through its numerous oversight inspections to rural communities over the years – that "SAPS officers are often linked to the crimes they are supposed to investigate".
MP Annette Steyn – DA Shadow Minister of Agriculture, Land Reform and Rural Development – said in a statement on Wednesday: "Why must someone die in order for Minister Cele to get to grips with conditions on farms?"
She said rural communities struggle to trust the police to keep them safe when the officers are alleged to be part of the perpetrators committing crimes against community members.
Recently, the DA wrote to Genl. Khehla Sitole, the National Police Commissioner, regarding concerns in Tlakgameng-community in the North West and requesting the implementation of the SAPS Rural Safety Strategy there. Farmers and members of the community there regularly experience stock theft, poaching, vandalism, illegal land grabs, illegal grazing and intimidation.
The farmers in Normandien in KwaZulu-Natal brought similar complaints to an imbizo with Police Minister Bheki Cele in September. On that occasion the Police Minister told farmers in isiZulu that they must not complain if they get hurt – an allegation the Minister has since denied and blamed on a poor translation in a Sunday newspaper, but that have been confirmed by various sources present at the meeting on the day, according to the DA.
"While Minister Cele seemed to listen to farmers in the Free State at a meeting yesterday, there will never be true change unless he shows the political will and a change of attitude towards rural communities," Steyn says. "According to a joint report by SAPS and StatsSA there were 28 418 reports of stock theft between 1 April 2019 and March 2020. Yet, the Minister was unable or unwilling to answer farmers' questions in Normandien and had the audacity to accuse them of arrogance."
She said conditions in SAPS will never change if the Minister doesn't change his attitude, as it trickles down to the entire police service.
Yesterday, Andrew Whitfield MP, DA Shadow Minister of Police, wrote to the Speaker of the National Assembly, Thandi Modise, to request the establishment of an Ad Hoc Committee of the National Assembly to investigate criminality and corruption at SAPS.
"South Africans are tired of the show of outrage and sympathy when a life is lost in a brutal and tragic way. We are tired of Ministers visiting communities and promising the world just to negate those promises the first chance they get. Why must someone die in order for Minister Cele to get to grips with conditions on farms? When will action be taken to prevent these vicious deaths?" says Steyn.
Carte Blanche: Life in rural communities has become a 'daily dice with death'
Carte Blanche presenter Derek Watts and his team were in the Free State, conducting interviews with farmers about stock theft and criminal problems along the porous border with Lesotho, when Horner was murdered just three hours away from them.
Dr Jane Buys, Risk Analyst: Free State Agriculture told Watts that police are short on resources. As shown in the programme, it is farmers of all colours who are living in isolation and fear. Daleen van der Hoven, who was brutally beaten and left at a broken border gate (and has since had multiple brain operations), shares her horrific experience. Makwena Thola, who was forced off his farm by stock thieves who stole his animals and threatened his life, says: "Whenever I tell the story of my farm, my heart aches. It hurts." He says although he called the police, they were too late to arrest anyone.
WATCH VIDEO: The Borderless War | Carte Blanche
If you're in SA – you can watch Carte Blanche on DStv Now.
If you're living abroad – you can watch this episode of #CarteBlanche, as well as new episodes from Tuesdays, plus thousands of other popular local South African shows & movies by subscribing to Showmax International.