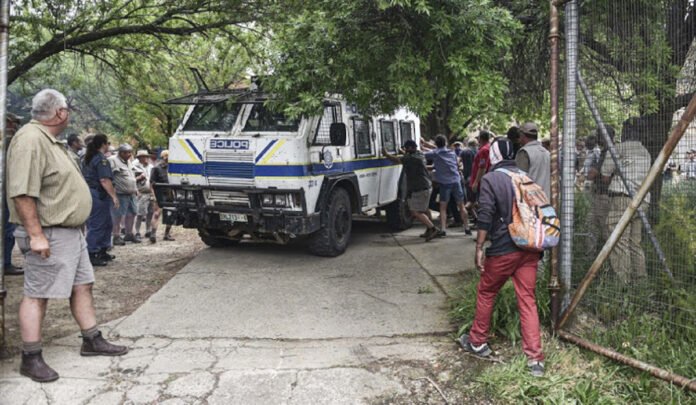 Another suspect has been arrested in South Africa in connection with the violent protests which took place at Senekal's Magistrate's Court last week when two suspects appeared for the first time in connection with the murder of farm manager Brendin Horner. Protesters stormed the court holding cells, and a police vehicle was overturned and set alight.
Police Ministry Spokesperson Lirandzu Themba confirmed on Friday evening that: "Another suspect has been arrested for the riotous acts that took place in #Senekal last week. A 33-year-old male is charged with attempted murder, public violence, arson (and) malicious injury to property."
Themba said the suspect, who reportedly owns a Senekal towing company, is due to appear in court on Monday 19 October 2020.
Earlier this week, 51-year-old Andre Pienaar was denied bail by the Senekal Magistrate Court. He is facing charges of attempted murder, incitement, public violence and possibly terrorism (this is still to be decided by the National Prosecuting Authority). His case has been postponed to 20 November.
Two suspects in the murder of Brendin Horner appeared in court yesterday – both said they would be pleading not guilty.