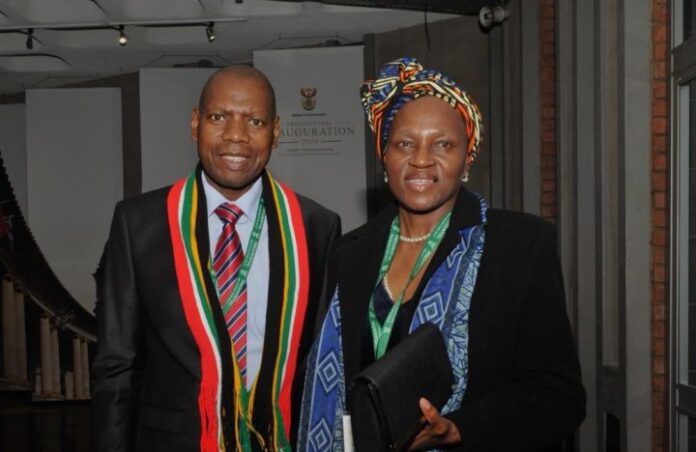 Minister Zwelini Mkhize is in self–quarantine as a precautionary measure whilst his wife Dr May Mkhize has been admitted to hospital for observation and rehydration.
"On behalf of the ANC Caucus in Parliament, which is in the middle of its Caucus Lekgotla, may I wish our quintessential Number 1 Thee Health Worker Khabazela and his spouse Dr May Mkhize; a speedy recovery. Please recharge your batteries Khabazela family and we know you will triumph".
Under Dr Mkhize's leadership; our country was able to mitigate the devastating impact of the virus on the population through adherence to strict World Health
Organization Protocols as well as bolstering our health systems in a multi-dimensional manner thus saving lives.
The ANC Chief Whip joins the Health Minister; Dr Zwelini Mkhize in appealing to South Africans to continue adhering to health protocols by wearing our masks; social distancing and washing/ sanitizing our hands.
We further affirm that as a country under Dr Mkhize's visionary leadership we have indeed made significant strides in the fight against this pandemic.
We; as the ANC Caucus in Parliament will reinforce our own outreach to communities to ensure that we do not regress as a Nation and commit to protect ourselves too and the people we love.
Our thoughts and Prayers are with the Mkhize family during this difficult time as we wish them well.