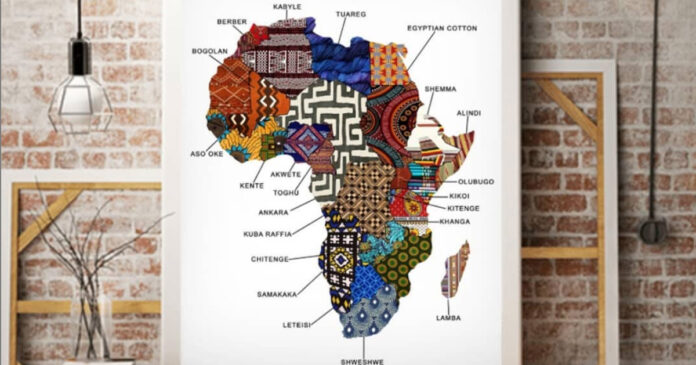 Mia Kora has been "honoured and humbled" by the impact of its 'Fabric Map of Africa'. The company, which usually offers a collection of scarves and shawls centred around the concept of 'wearable art' has this time created art centred around a collection of fabrics from each of the continent's countries – from Egyptian cotton to kikoi, shweshwe and more.
Mia Kora founder Priya Shah, who grew up in Kenya, says the map was born during lockdown. "It was created as a mood board to inspire my next collection based on my love of African textiles and patterns. It took time to evolve, and I was constantly editing images until it was aesthetically pleasing and showed a range of fabrics.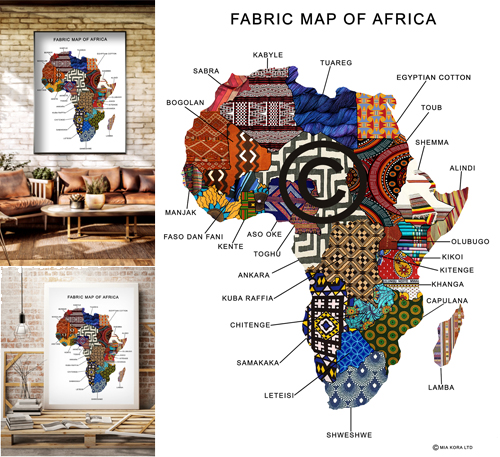 "The map is a visual representation of the richness and beauty of African fabrics. It is an artistic reflection. Art sees no political boundaries, cast, religion or gender. Art in its truest form speaks across all barriers and lines. The map's aim is to spread positivity and joy.
"My dearest hope, as an African, is that this map raises worldwide appreciation and acknowledgment of African textiles and its high standing in influencing fashion and art."
She says the Map of Africa was inspired by the fabric Map of India, and her desire to show how beautiful and rich the African continent is. "Truly fortunate to have been brought up in Kenya in the midst of so many cultures, art, wildlife and beauty," she says, adding "AFRICA! Where my heart is…"
Email info@miakora.com for all orders. These designs are copyrighted and belong to Mia Kora so please don't purchase them from unauthorized agents.
The size of the map is A2 (42cm x 59.4cm), on 260 gsm Satin photo paper.
MORE