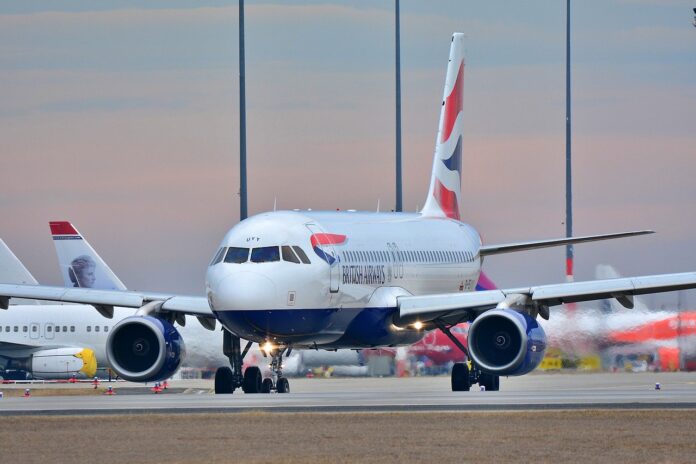 South African citizens living in countries like the UK (which are currently on South Africa's banned 'red list') who would like to travel to South Africa, but have concerns related to their minor children or spouses who have foreign nationality, are advised of the following information from the Department of Home Affairs (DHA).
Firstly, any South African citizen with a South African passport is allowed to travel to SA, as long as they follow the current protocols (eg. carrying a PCR covid-negative test taken less than 72 hours before departure)
Foreign spouse travelling to South Africa from high risk country
A foreign spouse of a South African citizen is also allowed to travel to South Africa provided:
S/he has a valid foreign passport.
Valid relative visa
Negative Covid 19 PCR test
If you are from a Covid 19 high risk country, and do not have a valid relative visa, and wish to travel to SA with your South African spouse, you must please apply for a relative visa at VFS Global (here's the link if you're in the UK).
This also applies to people holding passports that are normally South African visa exempt eg. British, Canadian and US passports.
Minor children travelling on foreign passports to South Africa
A minor child is allowed to travel to South Africa on a foreign passport provided:
Parent/s are South African citizens holding valid South African passports
Parents produce the child's unabridged birth certificate at South African port of entry proving to Immigration that they are the parents of the child
Upon arrival in SA the child's birth is registered/child passport renewed at the Department of Home Affairs without delay.
PLEASE NOTE: Parents must ensure that their children do not overstay or remain in South Africa beyond the period of stay given by Immigration at the South African Port of Entry. Overstay shall result in a child/passport holder declared undesirable and refused future entry into South Africa, said the DHA.
If you haven't yet, please sign our petition to help South Africans abroad get a better passport renewal and document service.
This information was provided by Dirco in a public notice, based on an official letter from the South African High Commission in the UK Home Affairs Consular Section (see below).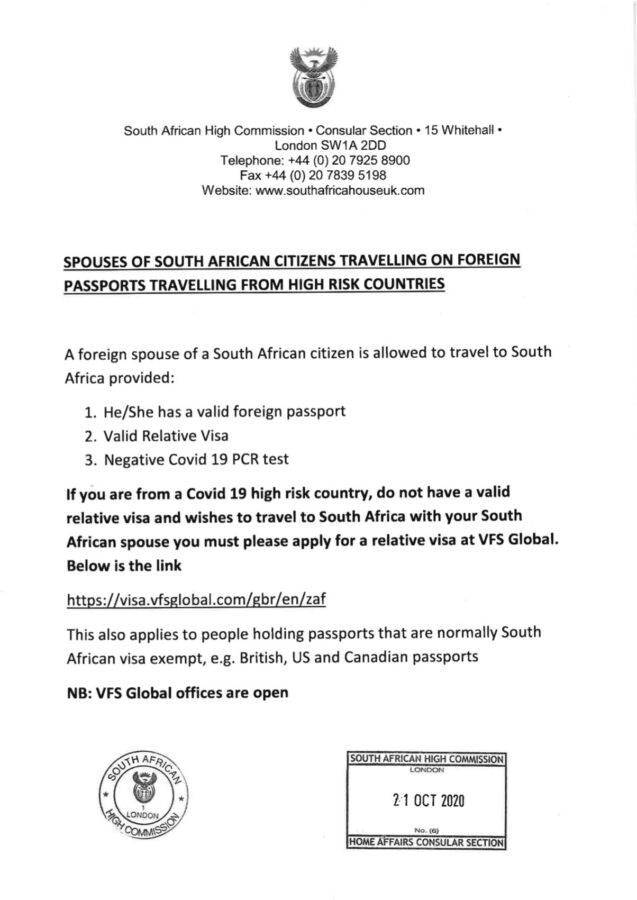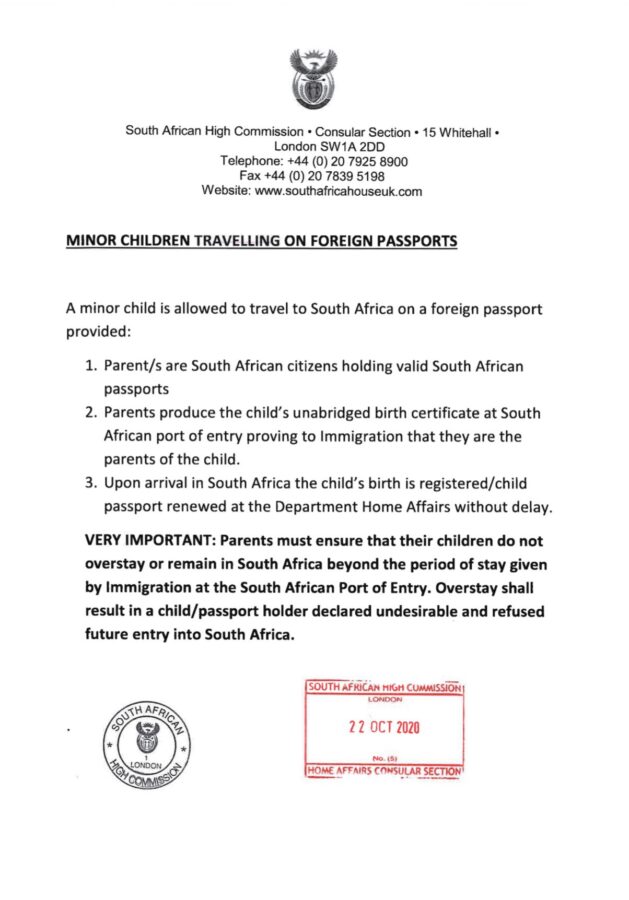 Visitors staying over 3 months also welcome in South Africa from high risk countries
People from high risk countries who may visit SA fall in the following categories: business travellers, holders of critical skills visas, investors and people on international mission in sports, arts, culture and science.
The DHA said this week: "In addition, we recognise that there are a number of regular visitors from mainly European countries that have been accustomed to long periods of visitation to our country during our summer season when it is winter in the Northern Hemisphere. Most of them own properties in the country. We appreciate the significant economic contribution that they make through their activities in the country. To this end, we will also allow visitors, in whichever category, who are coming to stay for a three months period or more subject to Covid-19 protocols."
People who need to apply must direct email requests to: Covid19BusinessTravel@dha.gov.za, supported by –
a copy of your passport and/or temporary residence visa;
proof of business activities to be undertaken in the Republic;
proof of travel itinerary; and
proof of address or accommodation in the Republic.
If you haven't yet, please sign our petition to help South Africans abroad get a better passport renewal and document service.