A family man was shot and sustained serious injuries in an attempted robbery at The Village restaurant in Hazelwood in Pretoria, South Africa, around midday on Sunday 18 October 2020. Update (Sun 25 Oct): Pretoria man, Wayne Giles, shot for his cellphone, wakes up!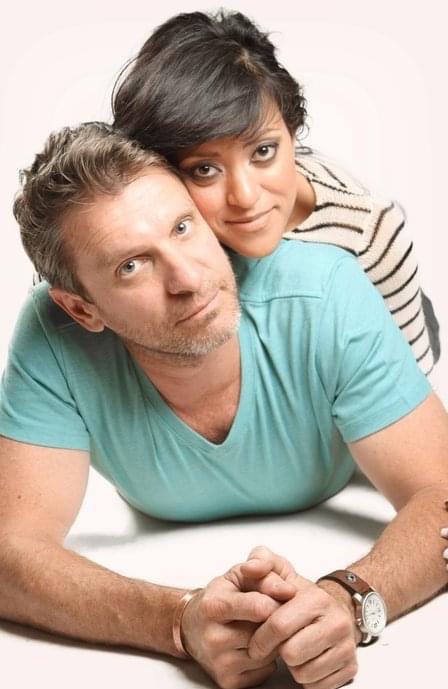 Two suspects allegedly tried to rob the victim, Wayne Gary Giles, of his cellphone. When Wayne resisted, gunfire ensued. The suspects shot him in the upper body before jumping into a silver-grey Renault Clio, where a third suspect was waiting, and they drove off.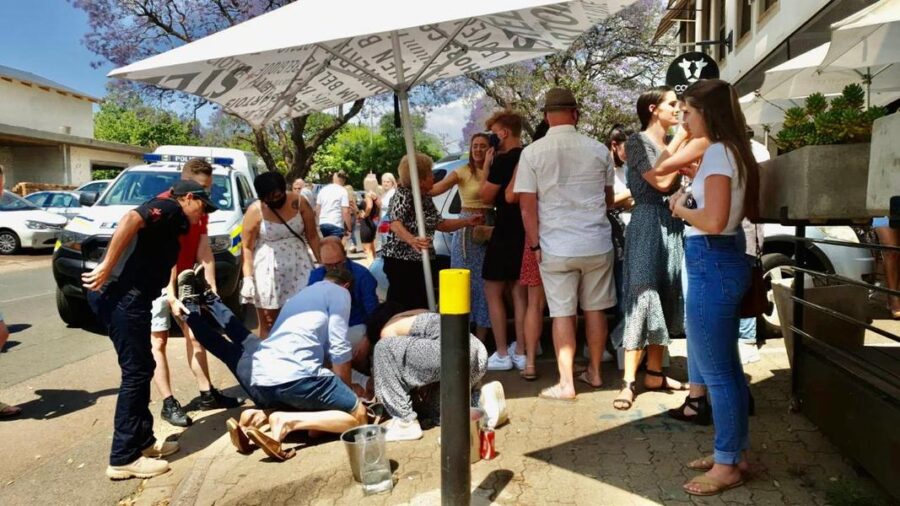 A witness to the incident said those around "went into a tizzy" after the first two shots were fired. "We initially thought it was fireworks, but then everyone started running," said the witness. "We didn't know it was a drive-by shooting… we thought it was actually someone who was doing a mass shooting. When the shooting stopped, we got up and realised the man had been shot outside an eatery."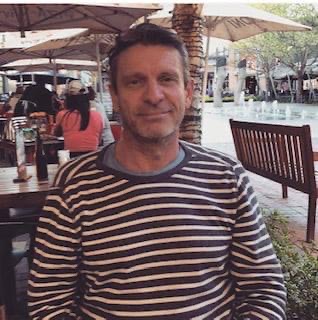 Around eight shots were fired. Police say the suspects have not yet been located. Wayne underwent surgery and is currently in ICU. He has not yet gained consciousness and is currently still intubated and mechanically ventilated
"This is my old school friend, who I've known for over 35 years," says Laurence Wells, a South African now living in the UK. Laurence told SAPeople: "Wayne is a genuinely kind, loving, generous and always caring man. He was shot because he resisted handing over his mobile phone. Wayne is now in the hospital fighting for his life, in a serious but stable condition. But he does not have medical aid and his medical bills are expected to go well over R200,000."
Wayne's family and friends like Laurence, are reaching out to South Africans to please "help us pay for his hospital care. Whatever you can give will help."
A Facebook page has been set up called The Warrior Wayne Fund and a fundraising campaign on BackABuddy is underway. You can help by donating here. In 24 hours Wayne's friends and family and those they've shared the story with have already raised R100,000.
Laurence says: "From Wayne, his family and his friends, we cannot thank you enough for supporting us. It is not Wayne's time to go just yet. The world is a far better place with him in it."

WATCH Find out more about Wayne and how much he has done for others…
Find out more about who Wayne is, what happened and how much he is loved and cared for by his friends, including Money Talks' Nabeel Khan in this short YouTube video…