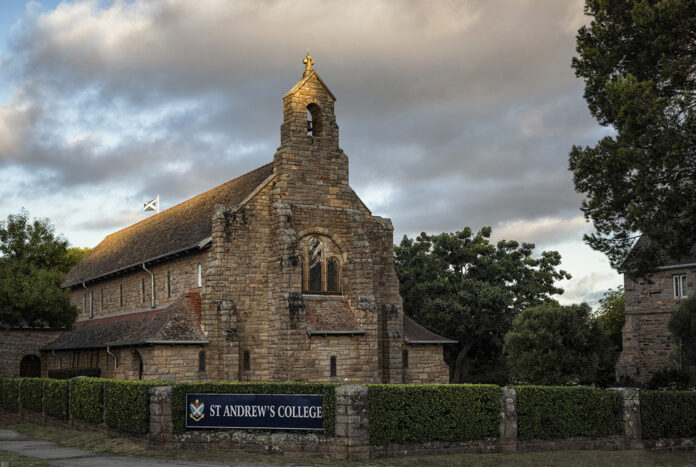 Incredible CCTV footage shows a speeding car hitting a roundabout and flying over ONE HUNDRED FEET through the air before crashing into a chapel wall in  Makhanda (formerly Grahamstown) in the Eastern Cape, South Africa.
It's estimated that the hapless driver soared FIFTEEN FEET up into the air, taking off in a shower of sparks and crash-landing in another shower of sparks into historic St Andrew's College school chapel's wall.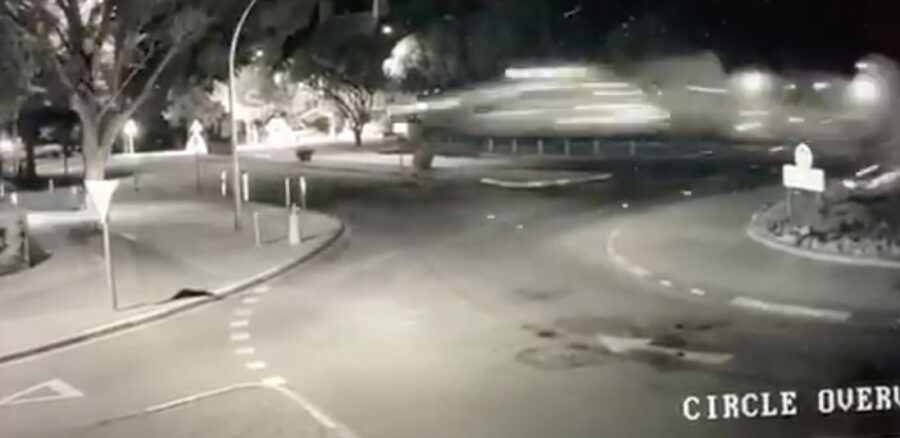 A street camera captured the dramatic moment which looks like a scene straight out of Hollywood's blockbuster series 'Fast & Furious'.
Initial reports said that the car was being driven by an off-duty soldier when it took off on the roundabout. The driver was rushed to hospital, seriously injured but still conscious.
South African Police Service (SAPS) spokesperson Captain Mali Govender said: "The driver was bleeding badly and details remain sketchy, but we are studying the CCTV camera film. It seems the driver lost control at a traffic circle and hit the school chapel border wall which saved the car going into the chapel itself."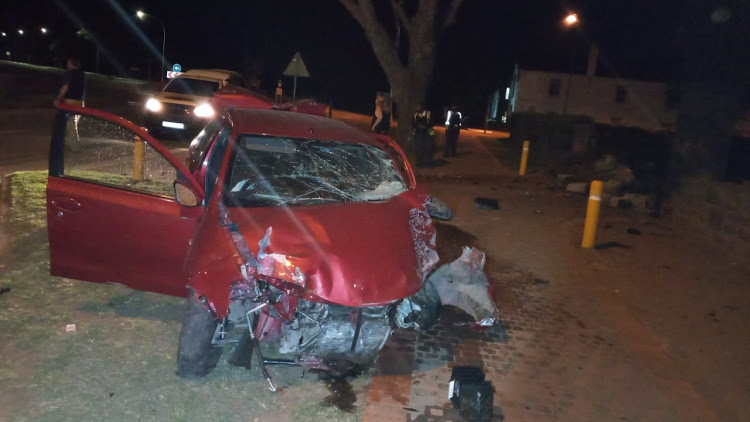 A first responder at the scene said: "Having seen the CCTV it would seem the driver clearly had not seen there was a circle and hit it at speed, and it acted as a take off-ramp.
"The car took off like a stunt out of a James Bond film but fortunately for the driver the car flew straight and then it came down with a hell of a smash into a solid brick wall. The driver was in a bad way and needed to be seriously stabilised at the scene before being taken to hospital, and the car I suspect will be going straight to the breakers yard.
"Clearly speed was involved and a lack of the driver spotting a well-lit roundabout with lots of warning signs on the approach that there was a roundabout…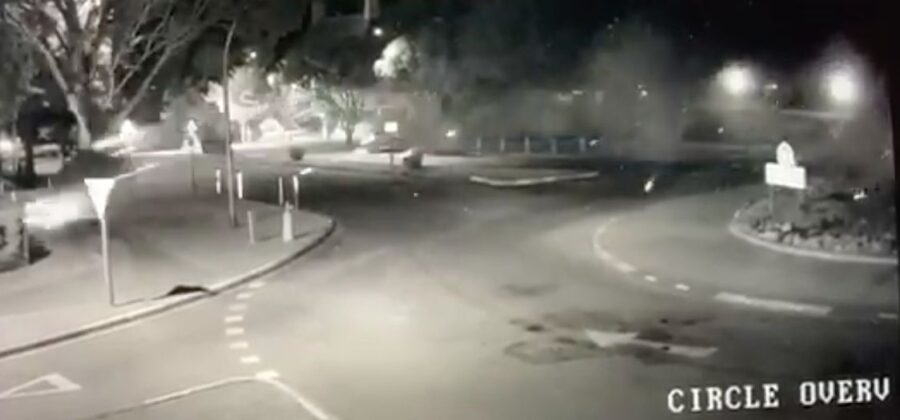 "It is fortunate that the driver survived and that it happened late at night and not during the day, as the area where it crash-landed is part of a school and would have been very busy".
The Anglican boarding school – which was founded in 1855 by the first Bishop of Grahamstown, The Right Reverend John Armstrong – has 500 pupils. Old boys at the £11,000 a year school include South African rugby legend and coach Nick Mallett and Brigadier Sir Miles Hunt-Davis, KCVO, CBE, who was private secretary to England's Prince Philip between 1997 and 2010.
WATCH VIDEO: Makhanda flying car captured on CCTV as it crashes into chapel
WATCH | Makhanda flying car captured on camera as it crashes into chapelhttps://t.co/Ug6CgSTbjK pic.twitter.com/eNgsJVbuZu

— Dispatch AFRICA (@africa_dispatch) November 4, 2020
To use any of the photos or text, please contact Jamie Pyatt News Ltd.