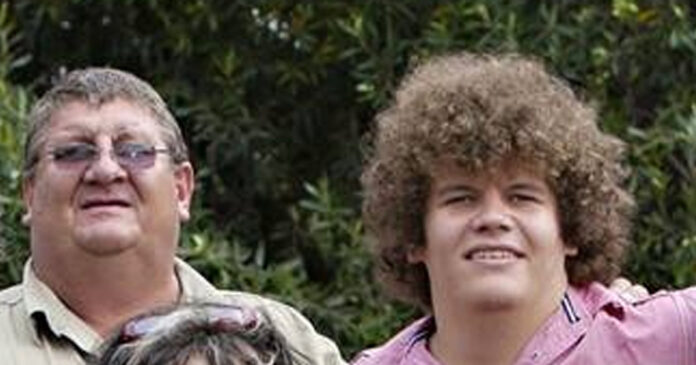 The South African Police Service (SAPS) says it has launched a manhunt following an attack on Zwartpan (Swartpan) farm outside Hennenman in the Free State… in which a popular local farmer was fatally shot, and his son knifed and seriously injured.
The attack on 56-year-old Pieter Hills and his 26-year-old son Eddie is believed to have taken place in the early hours of this morning, Friday 6 November. It's not yet known how many suspects were involved.
A farm employee (named by local press as Anna Bocedi), made the gruesome discovery at around 05h00, said SAPS. She had been called by Mrs Hill who was in Johannesburg at the time, and concerned when she couldn't get hold of her husband or son, said SAPS. Bocedi discovered Pieter's body and then ran to get another worker, Maria Khumalo, to accompany her into the house where they found Eddie lying in the kitchen in what was described to local reporters as a very bloody scene. Eddie was reportedly stabbed in the lungs.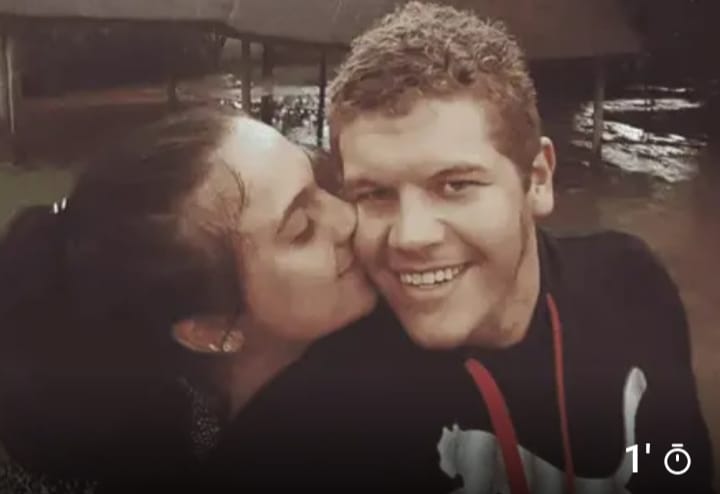 Neighbouring farmers and police were activated, but sadly Pieter Hills was declared dead at the scene. Eddie was transferred to hospital in Welkom where he is in a critical condition, and a page has been set up on Facebook to pray for Eddie and his family.
SAPS says: "It is alleged that the farmer was attacked in the house and shot in the head, whilst the son was overpowered on his arrival and stabbed in the back."
Tributes have been pouring in. One said: "My Heart is shattered, the most kindhearted family you will ever meet…"
DA 'shocked by murder of beloved Hennenman farmer'
Leona Kleynhans – DA Member of the Official Opposition in the Free State Legislature – said the Democratic Alliance (DA) was filled with "horror, great shock and sadness" by the news.
"Our hearts go out to Pieter's wife, Antoinette, and their daughters Rochelle and Carmen, who were not home during the attack. We pray for complete healing for Eddie," Kleynhans said in a statement.
She also called on police to do everything in their power to track down and arrest the culprits. "Our farmers, black and white, and farm workers, black and white, are being targeted by criminals in the rural areas," she said, adding that "our agricultural community is precious to our country and must be protected as such."
Third farm murder in Free State in just over a month
Pieter Hills' attack is the third farm murder in the Free State in just over a month, says VF Plus – Matjhabeng.
"According to sources in the community, he was murdered execution-style," claims the political party. "His son, Eddie, reportedly walked in on the attack when his father was already tied up and he was critically injured.
"The brutality of this attack once again goes to show that farm attacks are not ordinary crime. Political leaders who regularly make a point of demonising farmers must be held accountable for the hate that they incite against the agricultural community."
Alleged farm murder links to EFF
VF Plus says: "The fact that this cruel farm murder occurred within just a few hours after the EFF tabled a parliamentary motion about farmers allegedly treating their workers badly is not a coincidence.
"The EFF is making irresponsible and populist statements in a desperate attempt to remain relevant. Statements, like "We are coming for your farms", by Members of Parliament only fan the flames of racial hate in rural areas.
"The high incidence of and extreme cruelty associated with farm attacks point to hate and it certainly relates to the irresponsible statements by leaders of some parties, like the ANC and the EFF.
"The ANC is unable to effectively address and resolve the safety and security problem in the rural areas of the Free State and, thus, agricultural communities have lost all their faith in the government's ability to protect farmers. Agricultural communities have had it with the cruel attacks on farms and a government that is failing miserably to protect them.
"The government's failure to declare farm attacks and farm murders priority crimes shows that the ANC does not want to solve the problem."
The Free State MEC for Police, Roads and Transport, Sam Mashinini, has indicated he will pay a visit to the scene of the crime.
Police suspect that two or three handguns were stolen during the robbery. At the time of SAPS' statement they said theu were not yet certain if the suspects fled on foot or by car. However there has since been a message on social media for the community to look out for a yellow Isuzu LDV registration number CBV 837 FS.
A case of murder and house robbery is being investigated, said SAPS. Anyone with information should please contact Detective Captain James Mahlatsi, Detective Commander at Hennenman 082 4530 806 or call Crime Stop at 08600 10111, alternatively send information via My SAPS App anonymously.