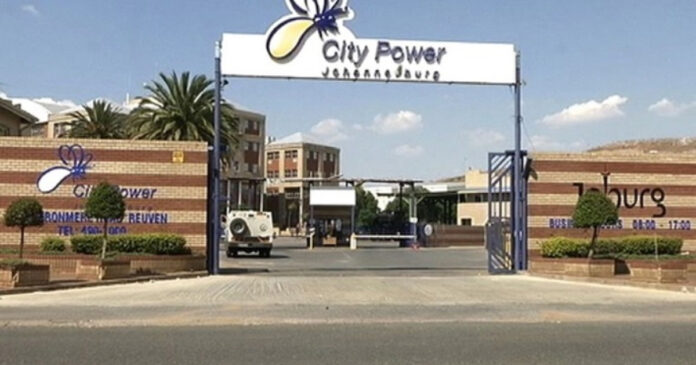 In some parts of Johannesburg residents have been without power for more than 72 hours, mostly because the city's electricity unit, City Power, has been "dithering" over tenders and contracts for more than 18 months, some of them tainted by alleged fraud, according to Nicole van Dyk of the Democratic Alliance.
In May 2019 the Gauteng High Court found that City Power's process for appointment of contractors was invalid and ordered them to cancel and re-issue the contract within 12 months, Ward 99 councillor Van Dyk said on a Facebook post. They were also required to conduct an investigation into the irregular appointments and report back to the courts.
"Since then City Power has engaged in a number of tender processes which have all been tainted with fraud, or just plain incompetence. On the most recent process an internal audit report found officials breaking just about every rule in the book. This included giving suspiciously high scores to Solid Waste Management which is owned by Molefe Maile – the nephew of Gauteng MEC Lebogang Maile – despite Solid Waste Management's electricians failing the basic competency test. The internal audit report also placed the blame squarely on the General Manager of Supply Chain Management, Radzani Meshweu, yet no action has been taken against him.
"Now the CEO of City Power, Malope Ramagaga, who allegedly only has a matric, is asking the courts for yet another extension so that they can restart the tender process again. His priorities are clearly not with residents. There is also no sign of the forensic investigation which the courts required him to submit over a year ago.
"While City Power claims that they are getting extra contractors, feedback from the Depots confirms that they are operating only with limited in-house resources. And if contractors do materialise in the next few days or weeks, this will only be through an emergency tender which the court is likely to reject again.
"I feel sorry for the teams which are out there trying to fix these outages but are having to work under extreme pressure and with limited resources. This is the fault of their superiors who are not following proper processes and are undermining their operating teams' ability to do their work," says Van Dyk.
"I also feel sorry for those residents whose jobs, livelihoods, and well-being are threatened because senior CoJ officials cannot do the job they are paid to do."