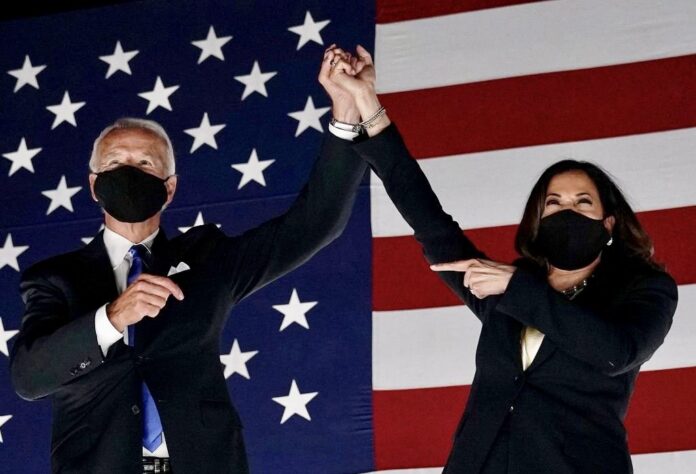 Messages of congratulations have been sent from leaders around the world to Joe Biden, following the announcement by most reputable media houses that the counted votes so far project that Biden has won the US election. Although Donald Trump says the election is far from over and has declared that he is the winner, it hasn't stopped other nations from congratulating Biden, including South Africa.
South Africa's President Cyril Ramaphosa said: "We congratulate President-Elect @JoeBiden
and Vice President @KamalaHarris and the American people on your election. We look forward to working with you and deepening our bonds of friendship and cooperation."
SA's beloved former Public Protector Prof Thuli Madonsela tweeted: "History made: Congratulations to US President-Elect, Joe Biden and Vice President-Elect, Kamala Harris. Good wishes on the road to healing resetting and rebuilding #USElection2020"
Democratic Alliance Federal Chairperson Ivan Meyer said: "On behalf of @Our_DA in South Africa we would like to congratulate @JoeBiden and @KamalaHarris with their election as President and Vice-President of the US. @WhiteHouse. We are looking forward in working with your new Administration. @JohnSteenhuisen"
The win is not yet official, until certified by election officials.
MORE
Joe Biden Wins US Elections, According to Projections
President Donald Trump's Full Statement in Response to Biden's Projected Win