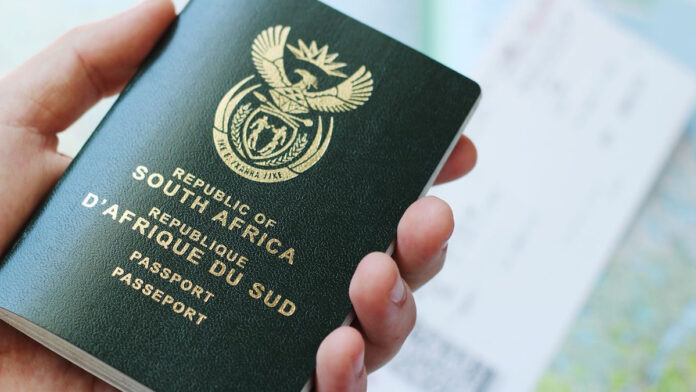 We are delighted to announce that the Democratic Alliance (DA) and DA Abroad, in conjunction with SAPeople, today submitted petitions to Parliament with over 15,000 signatures calling for South African citizens living abroad to receive their citizenship and travel documents timeously, and for urgent assistance to those currently unable to apply to renew their passports.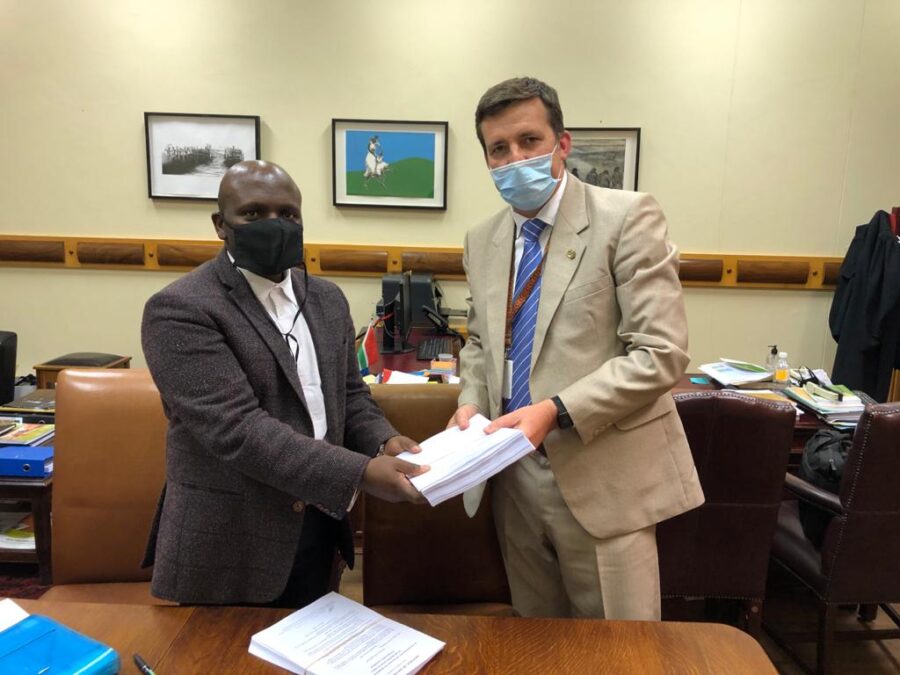 SAPeople Editor Jenni Baxter said: "As SAPeople readers know, we have been inundated with cries for help from South Africans abroad since at least 2014 when the average waiting time became six months. Since then the problem has escalated, particularly in the past 18 months, with many distressed South African citizens still waiting after 12 months for their passports or other documents."
DA MP Adrian Roos and DA Abroad Leader Dr Rory Jubber said in a statement today that "these delays greatly impact citizens' ability to work, access vital services abroad and their freedom to travel. Many are forced to fly back to South Africa in order to renew their documents at great personal cost. Those that cannot afford this simply are left waiting in limbo for over a year."
First Petition to reduce waiting times etc.
The first petition deals with longstanding issues regarding poor service delivery for South African citizens living abroad. It petitions Home Affairs Minister, Dr Aaron Motsoaledi, and DIRCO Minister, Naledi Pandor, to please:
Reduce waiting times for civic documents such as passports, ID books and birth certificates from six months to two months.
Ensure that electronic services implemented in South Africa be implemented abroad as well.
Make an online tracking service available so that those abroad can receive updates and check on the status of their applications.
Provide foreign missions with adequate resources to contact consular offices and ensure that enquiries are responded to.
South Africans abroad voice their frustrations
Respondents left comments, many making their frustrations clear.
It is a disgrace that these important documents take so long to reach us in foreign countries once requested from our embassies. People from other countries are shocked and find it laughable when we tell them how long it takes to receive new passports and other important documents.
Another respondent highlighted:
It's massively frustrating. There's no way to track your application, no way to know how long it's going to take, no way to make contact with the High Commission (they don't answer phones or respond to emails!)
One SA citizen proposed:
A possible solution could be to allow SA citizens living abroad, to submit electronic applications for passport renewals online via the eHomeAffairs website, and then present themselves in person at respective local mission to capture biometric data.
As so much of the delay happens because passport and other document applications need to be sent manually in a diplomatic bag from abroad to SA, and back again, another said: "I don't understand the necessity of couriering documents when an electronic online facility exists."
Second petition for Emergency Extensions
The second petition was necessitated by those stranded overseas due to the lockdown who currently have no home or work prospects in South Africa, and require valid documents to live and work overseas. This petition calls on the Minister of Home Affairs to:
Ensure South Africans living, working and studying abroad who are facing long waits for their renewed passports have an emergency extension to their passport that covers the 6 to 12-month average wait.
Co-ordinate with DIRCO to ensure all facilities where applications are made abroad are fully open for business and are Covid-19 safety compliant.
Dr Jubber and Roos said: "These petitions call on government stakeholders to find workable solutions to reform and modernise the outdated and dysfunctional system currently in place. This is well in line with Home Affairs' commitment to become a secure and modern department."
What happens next?
The petitions were lodged by Adrian Roos MP with the Secretary to Parliament, who reviews them to check they are the correct format and content, before submitting  them to the Speaker of the National Assembly. The petitions will then be referred to the Home Affairs portfolio committee, and reports on resolutions tabled in the National Assembly for debate, said Dr Jubber.
SAPeople teamed up with the DA to launch this petition as a way to raise the issue in Parliament and resolve the passport renewal crisis on behalf of South Africans abroad. Thank you to everyone who supported and signed the petition, bringing SA citizens one step closer to an improved service.