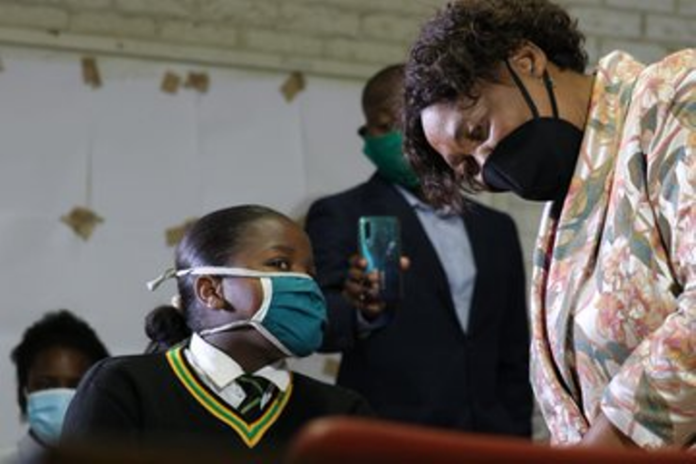 South Africa's Department of Basic Education (DBE) confirmed it will investigate circumstances around a leaked Mathematics Paper 2 "fully and thoroughly". The department said, using its examination protocol, it will identify the learners that may have had access to the leaked maths paper, and depending on the outcome of its investigation, affected schools may be required to write another paper on a date and time determined by the DBE.
South Africans were shocked when it was revealed on Monday that the paper had become available in the early hours of Monday, hours before learners were to sit the exam at 09h00.
"The origins of the leak are not clear as yet but the matric candidates who had access to the question paper appear to be located in Limpopo and Gauteng provinces," the Department of Education said in a statement.
"Early sources point to the confinement of the leakage to a few learners located in these two provinces," said the department. Law Enforcement Agencies have been enlisted to help with the investigation, and a report is due to be submitted shortly.
"An appeal is being made to all candidates to remain focused on the examination papers that are still to be written and be assured that the culprits that are at the centre of this despicable act will be dealt with harshly," the department said.
The DA said it was "pleased" by the Department's quick response and called on Basic Education Minister, Angie Motshekga, to make a Ministerial Statement at the next sitting of the National Assembly to provide feedback on the scale of the leak, updates on the investigation, and feedback on what action will be taken against the implicated learners.
Jacques Smalle – DA Provincial Spokesperson on Education – said however that the matric exam paper leak is Déjà Vu for Limpopo Department of Education.
"During the 2015 matric finals the Matric Life Science Paper 2 was leaked with little consequences for those implicated," said Smalle, adding: "It is clear that just as in 2015, the department did not have the appropriate security measures in place to safeguard the content of Matric examination papers."
Anybody with information regarding the leaked maths paper is asked to contact the Department of Basic Education. Anonymity will be guaranteed.