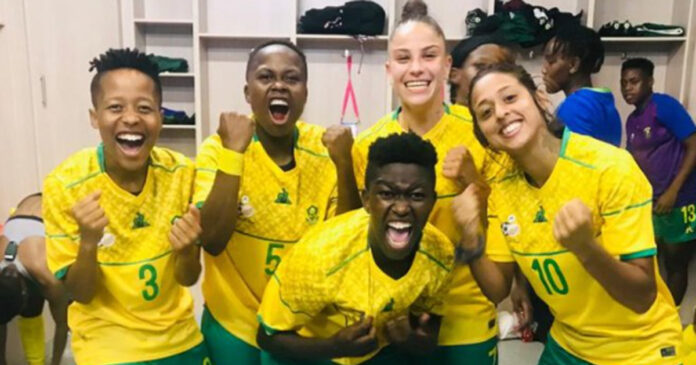 South Africa's President Cyril Ramaphosa has commended Banyana Banyana and Bafana Bafana for their victories in two successive days in Africa's premier soccer contests.
"Our women's and men's national teams have brought great pride and joy to football supporters across our nation.
"Friday the 13th was a day of good fortune for our men's team. Similarly, yesterday's victory by Banyana Banyana showcased the competitive passion and talent of our women's national team.
"The whole country cheered as we shared in a remarkable dual victory," said President Ramaphosa.
On Friday, 13 November 2020, Bafana Bafana beat Sao Tome and Principe 2-0 in a qualifying game for the 2022 Africa Cup of Nations tournament.
On Saturday, 14 November, Banyana Banyana earned a fourth successive COSAFA Women's Championship title with a 2-1 victory over Botswana.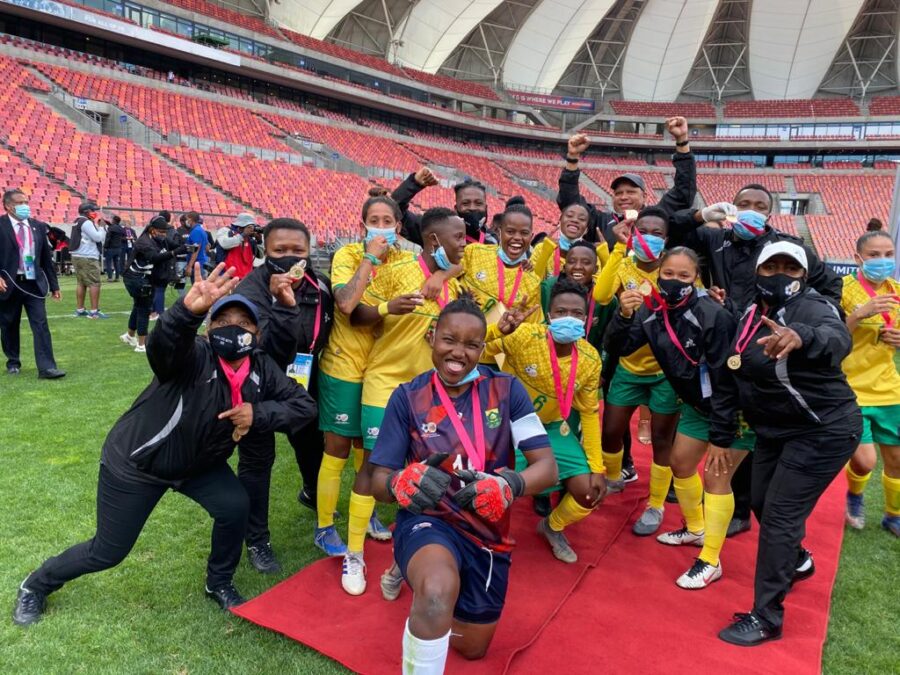 In her squad selection coach Desiree Ellis opted to combine young talent with a bit of experience and introduced a different team to the tournament from what South Africans were expecting.
Speaking after her team's triumph, Ellis expressed her joy, saying: "It's been 25 days and today was the day we had been working towards… During the cooling break and halftime we had to remind our players that the game was not over and also reminded them about the game plan. This is a young team, they will learn and grow. When the final whistle went, we were just proud of this group of players," concluded Ellis.
Sibulele Holweni finished as the top goalscorer while Hildah Magaia was awarded the Player of the Tournament accolade.
Banyana Banyana had failed to qualify for the Tokyo Olympics after losing their final match to Botswana on penalties in September 2019, so this was sweet revenge.
Sources include Banyana Banyana, SAnews.gov.za and TeamSA
Full-Time:@BafanaBafana 2⃣➖0⃣ Sao Tome#AFCON2021Q

??? pic.twitter.com/idbmEHRnyg

— Bafana Bafana (@BafanaBafana) November 13, 2020