South Africa has selected Rene van Rooyen's 'Toorbos' as the country's official entry for the highly coveted Best International Feature Film Award for the 2021 Academy Awards. The film, which is an adaptation of renowned writer Dalene Matthee's 2003 best-selling novel of the same name, was selected from five film submissions which were received for the 2020 Oscars consideration. The other four films were: Flatland, Fiela se Kind, STAM and Wesens.
The South African Academy Awards Selection Committee, comprising of various filmmaking professionals, evaluated the five diverse submissions in early November at Nu Metro Cinemas across the country.
The delighted Toorbos team announced in Afrikaans on Facebook on Tuesday morning: "We have amazing news!!!! Toorbos is South Africa's official entry for the OSCARS for best international film!!!! 🥳🍾🥳 It is an incredible privilege for the entire team!"
The story of Toorbos is about a historical event in South Africa, which affected the last forest inhabitants of SA's Knysna forest in the 1930s.
The NFVF, as an agency of the Department of Sport, Arts & Culture is officially recognised by the Academy of Motion Picture Arts & Sciences, to make submissions on behalf of the South African Film industry.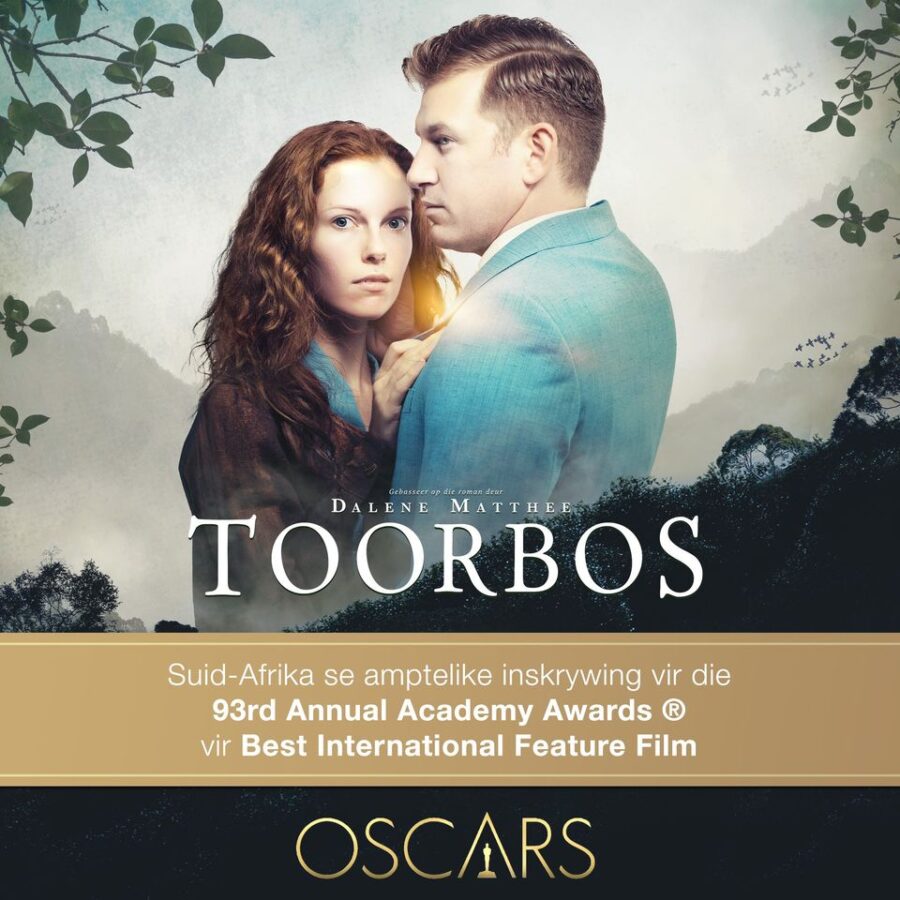 "Toorbos' success serves as great testament of this classic novel and our history as a country. Our filmmakers play a significant role in preserving our history and Rene has managed to capture Dalene Mathee's novel immaculately.
"We wish Rene and her team all the best as their film will be competing on global stages. South Africa is rooting for you,'' said NFVF CEO, Makhosazana Khanyile.
Toorbos has seen great success at the Cape Town International Market and Film Festival, having won an award for 'Work in Progress' (WIP) programme. The film has also had a formidable run at the kykNET Silwerkerm Festival. Toorbos premiered at South African cinemas on Friday, 13 November 2020.
WATCH Toorbos official trailer