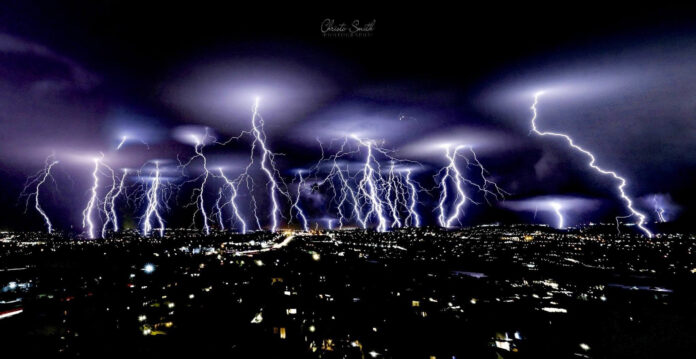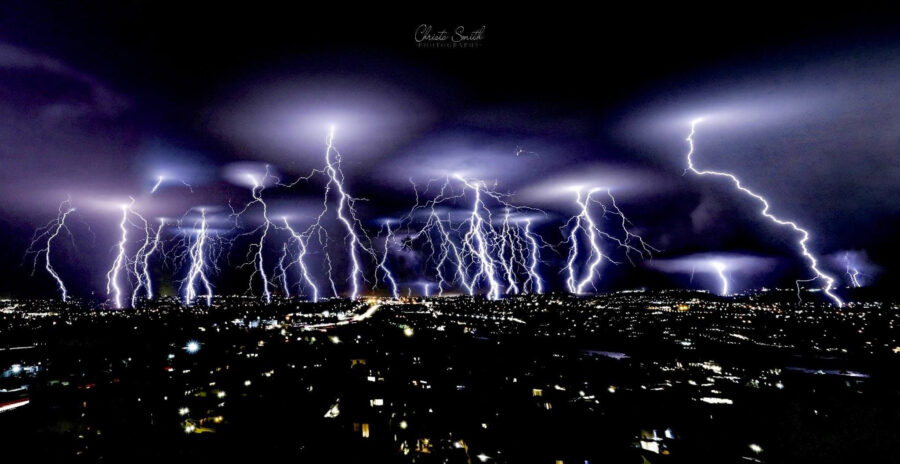 The South African Weather Service (SAWS) says severe thunderstorms are expected over parts of Gauteng province this afternoon.
The weather service has advised residents and commuters to schedule travel before or after the storm, which is expected to start around 16h00 (4pm) and continue to midnight.
The level 2 warning, issued on the SAWS website, says the possible impact of the storm includes hail and strong winds that usually result in localised damage to infrastructure, informal settlements, property, vehicles, livelihood and livestock.
The SA Weather Service also warned of localised flooding and disruption to traffic due to poor visibility.
Follow the storm movement on the SAWS "WeatherSmart" APP. – SAnews.gov.za
PLEASE NOTE: Christo Smith's incredible lightning photo on this page is available to purchase as a Featured Limited Art Prints (just 10!)! The perfect gift for Christmas, or liven up your office space or a room in your house. "The Lightning photograph was taken on the 31st October 2020 looking out over the West Rand as the storm approached. It was an incredible storm. This print is sized at 1.2meters in length by 60cms in height and is printed on high quality canvas which has been stretched and mounted," says Christo. Inbox Christo here.