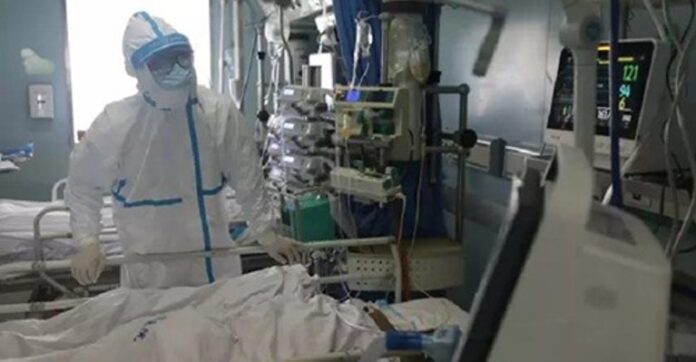 The number of detected COVID-19 cases has risen to 759 658 after 2 514 infections were reported by the Health Minister, Dr Zweli Mkhize, on Thursday.
A further 115 people succumbed to the novel Coronavirus, which pushes the death toll to 20 671 since the outbreak.
The Eastern Cape logged the highest number of additional deaths at 43, followed by the Free State and Gauteng recording 23 fatalities each, while the Western Cape had 15 deaths.
Two provinces reported single-digit COVID-19-related deaths, with KwaZulu-Natal recording nine deaths and Mpumalanga two.
Garden Route hotspot update from Premier Alan Winde
Western Cape Premier Alan Winde held a digicon on Friday to discuss the considerable spikes in the Garden Route.
He said: "Over the past four weeks, we have noted a consistent increase in the number of cases of Covid19 on the Garden Route. We have also started to see hospital admissions begin to increase, with deaths now starting to show early signs of an increase in the Garden Route."
He said cases have increased especially in George, Knysna, Thembalethu, Plettenberg Bay, Pacaltsdorp and Mossel Bay.
The Premier said: "Our teams in the Garden Route are working hard to manage the outbreak, through community screening, increased testing, contact tracing and communications campaigns. We need residents to support these efforts by taking simple safety precautions.
"I am also deeply concerned that over 760 people in the province are now hospitalised with Covid19, having reached a low of under 500 in September."
Winde urged people to make "safe choices" regarding social gatherings which he says are the most likely cause of infection.
Meanwhile Mkhize says of the 115 deaths in South Africa, 24 reportedly occurred in past 24 hours — 10 in the Eastern Cape, one in Gauteng, four in KwaZulu-Natal and nine in the Western Cape.
"We extend our condolences to the loved ones of the departed and thank the healthcare workers who treated the deceased patients," said Mkhize.
The information is based on the 5 214 036 tests conducted, 24 456 of which were performed since the last report.
"Our recoveries now stand at 702 544, which translates to a recovery rate of 92.6%," said the Minister.
The World Health Organisation is reporting that there are currently 55 928 327 confirmed global cases of COVID-19, including 1 344 003 deaths.
– SAnews.gov.za and Premier Alan Winde