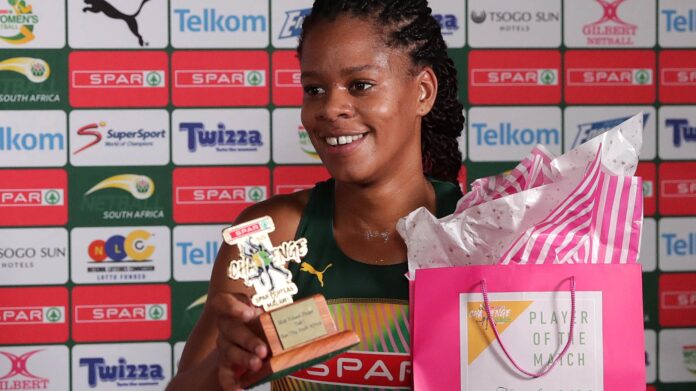 South Africa's Proteas were too strong for Malawi in an impressive 65-25 in their first Test at the Superbowl in Sun City.
South Africa started as they meant to continue, with the first break coming from the fourth centre pass and from then on it was one-way traffic. Proteas defenders Phumza Maweni and Shadine van der Merwe did an outstanding job turning the ball and goalshooters Lenize Potgieter and Lefebre Rademan netted goal after goal.
After the first 15 minutes, the Proteas led 15-6.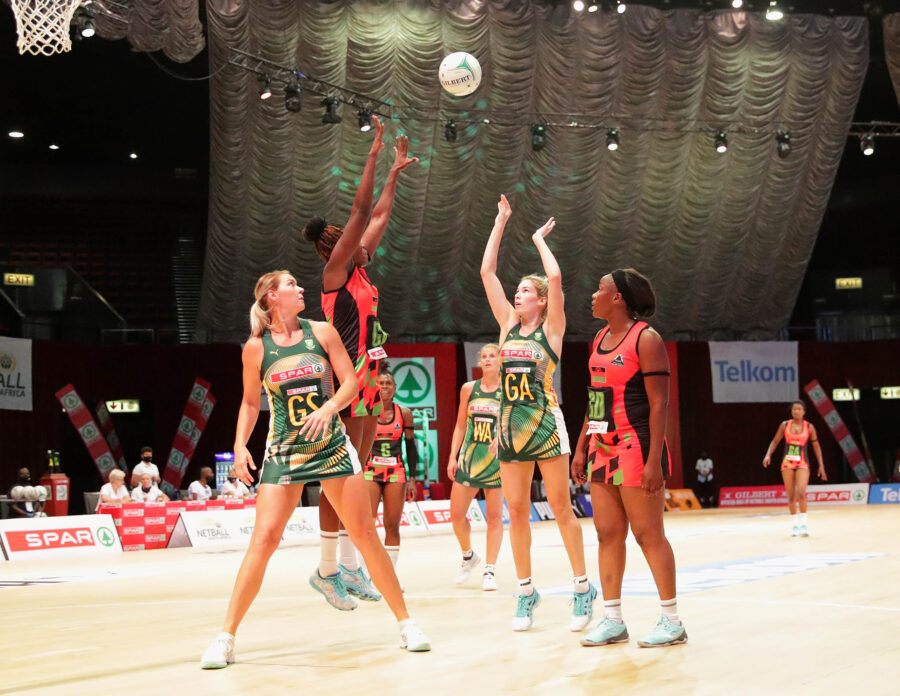 South Africa continued to dominate in the second quarter, with captain Bongiwe Msomi marshalling her centre court and driving the ball to the Proteas' circle. By halftime, they were 31-9 ahead, having restricted Malawi to three goals in the second quarter.
Coach Dorette Badenhorst (whose birthday it is today!) made wholesale changes in the third quarter, bringing on most of her bench. Tshina Mdau made her debut for the national team at wing attack and was outstanding, earning the Most Valued Player award. Netball South Africa said: "What a MAGICAL start!"
Malawi had a slightly better quarter, scoring seven goals but the Proteas responded with 17.
In the final quarter, Badenhorst brought on another debutant, 18-year-old Kamogelo Maseko, at goal attack. Maseko, who is only just out of school, promises to be a player to watch in the future.
It was Malawi's best quarter, with nine goals to 17 for the Proteas.
'It was a great start,' said Badenhorst. 'We did very well in the first quarter and that gave me the opportunity to play my whole squad. A coach can only be happy when she had that depth of talent to work with.'
Badenhorst said the scoreline did not reflect how tough the match had been.
'It's always tough to play Malawi,' she said. 'The players worked hard for every interception.'
Mdau said she was surprised to have been named Most Valued Player after coming on in the second half of her debut match. 'But it was the amazing team around me that helped me to achieve that.'
'It was a great match,' said Proteas captain Bongi Msomi. 'We knew what we had to do and we were able to put into practice what we had been working on in training.'
The second Test will be played at the Superbowl at 7pm tonight (Friday), with the third at 1pm on Sunday afternoon.
The matches will be televised live on SuperSport Variety 4.
Source: TeamSA