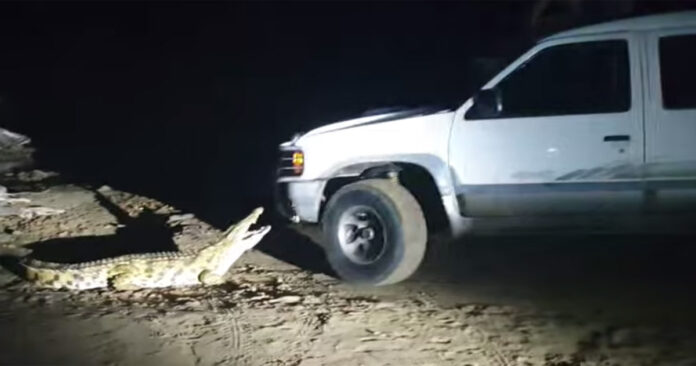 A video is going viral of a crocodile snapping at a bakkie in Richard's Bay in KwaZulu-Natal (KZN), South Africa. Watch below.
According to the Zululand Observer (ZO), the crocodile has been keeping local residents "on their toes" for the past few weeks. The paper said it appeared to be looking for somewhere quiet last Monday (23 Nov) and had headed to Casuarinas which is officially closed to the public.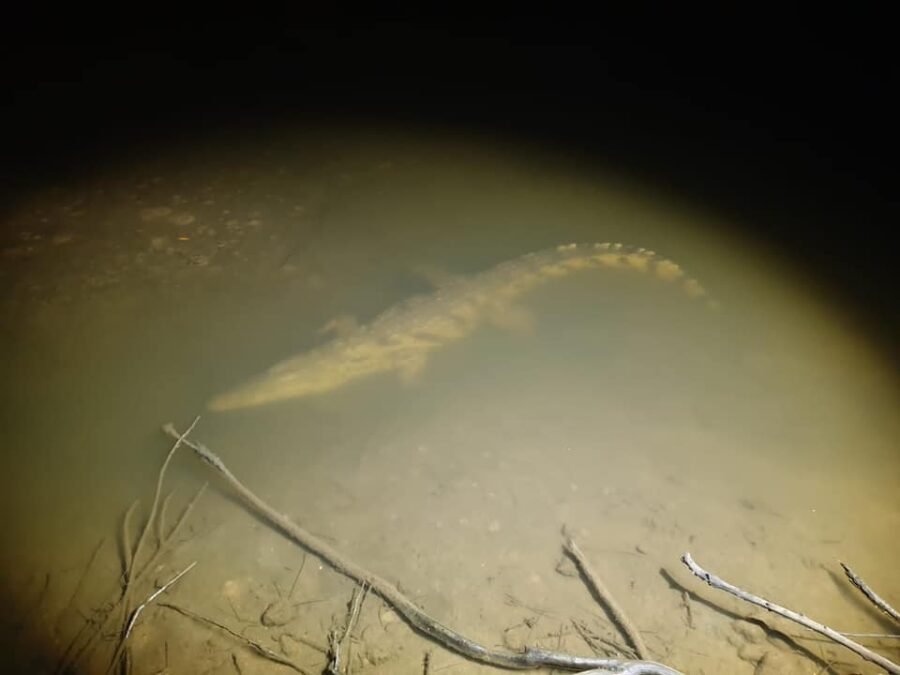 As can be seen in the video, fishermen in their bakkie at around 21:00 accidentally blocked the croc's path… which caused it to lunge at the bakkie and knock out one of the spotlights.
North Coast Poaching was called to the scene. "It would not get off the road so the bakkie could pass," said NCP. "Croc was chased away back into the water; about 3m very nice to see."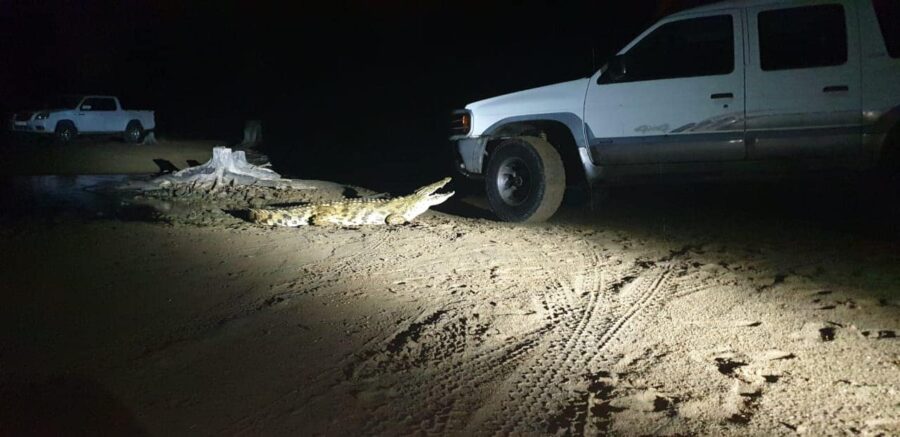 The ZO said conservation authorities are in discussions on how to safely trap and remove the animal to release it in another area. Only Ezemvelo KZN are authorised to catch and relocate animals in the area.
WATCH: Close encounter with crocodile at Richards Bay's Cassuarinas